Global Tech Hub Gathering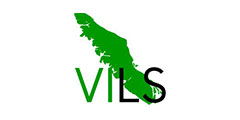 VILS.ca brings together the life-sciences community in Victoria, Canada and around Vancouver Island, and connects it with the global life science community:
Did you know there are over 50 companies and entities in the Victoria and island area working on life sciences innovations? Neither did we, until we started meeting up in late 2016, since the life science community is famously low-key and Victoria-and-Island was no exception.
Our membership is open and involves no dues; it merely requires an interest in and enthusiasm for entrepreneurship and innovation in life sciences. Our members include biotech, diagnostics, medical devices, pharmaceutical, and software companies; local health authorities; students; secondary education institutions; local government; and more.
The formal purposes of this nonprofit society are to support and facilitate the professional, business, scientific, social, benevolent, educational and political activities, endeavours and goals of its membership within the Vancouver Island Life Sciences Community, including with respect to:
Talent Development: to empower and engage youth and recent graduates in life science innovation (training, generational knowledge transfer, greater opportunity), and further the careers of advanced professionals (continued professional education, attraction to Vancouver Island of global talent).
Commercialization and Entrepreneurship in Life Science Innovation: facilitating the sharing of facilities and equipment for life science research and development; promoting capital investment in life science innovation; bridging academia and industry; sharing knowledge on intellectual property commercialization; and mentoring/support of life sciences innovators.
Community and Communication: Holding meetings and events and disseminating community news; collaboration with other innovation communities and clusters; supporting links and cooperation with local health authorities, health providers, and governments.