Tales from the Road: Biotech and MedTech Innovators on their Fundraising Journey
Wednesday November 17, 4:00PM EST
The industry has quickly adapted to a "new normal" – entrepreneurs and investors meet virtually over digital platforms to discuss potential investment opportunities, and it is not uncommon to see entrepreneurs raise capital from investors they have never met before in person. That said, there is no doubt that the fundraising journey continues to be challenging for many. In this panel, you will be able to hear fellow entrepreneurs share their experiences, from successes to challenges. This panel will discuss the following topics and more:
What are some of the greatest challenges entrepreneurs have faced, especially during the pandemic, and how were they overcome?
How did entrepreneurs identify investors that fit their technology?
What are some misconceptions entrepreneurs had about the early-stage investment landscape?
Furthermore, entrepreneurs will share unique tips and insights they have gained from their fundraising experiences, and how others can work their way towards a more successful campaign.
Greg Mannix, VP of International Business Development, Life Science Nation (Moderator)
Greg Mannix is Vice President of International Business Development at Life Science Nation. After graduating from the University of California, he moved to Europe where he began a career in the life sciences and obtained a Master's degree from IE Business School in Madrid. He has extensive experience in sales and marketing management in the medical devices field. He has worked extensively in Europe, North America and Latin America and he speaks English, Spanish and French. Greg's role at LSN is to provide international early-stage companies with the tools and strategies to successfully fundraise and to facilitate cross-border investments, licensing and M&A transactions.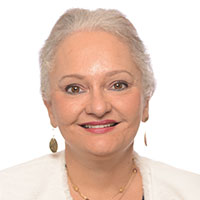 Esther M. Alegria, Ph.D., Chief Executive Officer, APIE-Therapeutics, Inc, Former Biogen Inc Senior Vice President, Global Manufacturing

Esther Alegria is the Chief Executive Officer of, APIE-Therapeutics, Inc a biopharma start-up developing drug therapies via activation of the Apelin/APJ Receptor to address fibrosis diseases. Prior to her engagement with APIE-T, she was the Senior Executive Biopharmaceutical Advisor at Catalyst Excel & Advance (EA) lending her R&D thru Commercialization expertizes of over 28-year experience to establish and start-up pharmaceutical & biopharmaceutical companies. Her Biopharma career achievements includes her position as Senior Vice President (SVP) of Global Manufacturing at Biogen where she was responsible for the company's successful manufacturing operations in Denmark, Massachusetts and North Carolina. These facilities cover world-class biopharmaceutical large-scale drug substance, medical devices assembly, finished goods and small molecule manufacturing operations. Prior to her role as SVP, Esther was the Vice President of Manufacturing and General Manager of Biogen Idec's Research Triangle Park (RTP), North Carolina site, and moved to Hillerød, Denmark to lead the start-up of a second large scale facility, bringing it to commercial manufacturing licensure. Business NC Magazine selected Esther in 2009 as Woman Extraordinaire of the Year for being an influential leader within her company and for her impact on its economic success and forward-thinking strategies. Esther holds a Ph.D. in Chemistry from the University of Hawaii and an Executive Business Management certification from Harvard Business School. Esther is currently a member of the Board of Trustees for PR-Science, Technology and Research Organization, and serves at the Avid Bio (public) and UAE-Union Atlantic Enterprises Board of Directors (private). Esther has lent her expertise to key industry education and advocacy groups including serving on the Advisory Board for North Carolina Biosciences Organization, Global Manufacturing BioPhorum Organization, Biotechnology Training and Education Center at NC State University, and the American Chamber of Commerce of Copenhagen-Denmark. Throughout her career, Esther has mentored others to pursue their education and further develop their professions. Her simple and approachable style welcomes men and women to seek her mentorship and see her as a role model.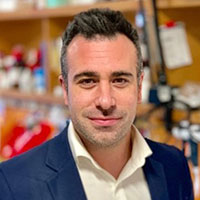 David Lagares, PhD, Harvard Medical School, Massachusetts General Hospital, Director Matrix and Mechanobiology Program

David Lagares, PhD is an Assistant Professor of Medicine at Harvard Medical School and a Principal Investigator at the Center for Immunology and Inflammatory Diseases at the Massachusetts General Hospital. A native of Madrid, Spain, he earned his Ph.D. in biochemistry and medical sciences from the Autonomous University of Madrid. His research focuses on the cellular and molecular mechanisms that regulate the delicate balance between organ regeneration and fibrosis following tissue injury. Ultimately, his research laboratory seeks to develop novel anti-fibrotic therapies for the treatment of human diseases such as idiopathic pulmonary fibrosis, systemic sclerosis, liver cirrhosis, progressive kidney disease and desmoplastic tumors. Specifically, his laboratory focuses on understanding molecular pathways driving fibroblast recruitment to sites of tissue injury, fibroblast activation into scar-forming myofibroblasts and fibroblast resistance to apoptosis. In 2016, he established the Matrix and Mechanobiology Program at the MGH Fibrosis Research Center to increase our understanding of how mechanical cues including matrix stiffness shape fibrogenic responses during tissue fibrogenesis. This research framework has become the central unifying theme around multiple projects in his laboratory as well as in several national and international research collaborations. Seminal work from his laboratory includes the identification of matrix stiffness as a major driver of tissue fibrogenesis by promoting fibroblast mechano-activation and survival, the use of BH3 mimetic drugs to induce apoptosis of myofibroblasts and reversion of established fibrosis in scleroderma and squamous cell carcinoma, and the discovery of cell durotaxis (stiffness-driven directed migration) as a potent driver of tumor cell metastasis. His studies have led to identify novel therapeutic targets for anti-fibrotic therapy based on the mechanobiology of tissue fibrosis and desmoplastic tumors, leading to the development of a class of drugs known as "mechano-therapeutics". In addition, his laboratory has recently identified the ADAM10-sEphrinB2 pathway in lung fibrosis and pancreatic cancer, a novel biochemical signaling pathway controlling fibroblast activation. Work from his lab has led to the development of 2 new drugs that are in various stages of pre-clinical development. He is a recipient of multiple career awards from the National Institutes of Health and the American Thoracic Society. He is also a Co-Founder of Mediar Therapeutics and Zenon Biotech, biotech companies developing innovative anti-fibrotic therapies.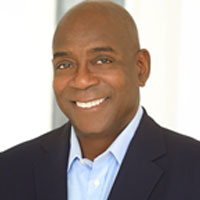 Larry Raoul James, JD, MBA, Founder, President, and CEO, MindLab
Larry Raoul James, JD, MBA, has served as Founder, President, and CEO of MindLab since its inception in 2014. He assembled a world-class team of employees, partners, consultants, and advisors and guided them through early drug development phases of compound development, patent approvals, animal and toxicology studies, and FDA meetings.
Mr. James has 14 years of pain management experience as an attorney, a sales and marketing specialist, and a member of several pharma Executive Advisory Boards. He spent nearly a decade helping Endo Pharmaceuticals introduce several opioids analgesics to the market. Prior to his exclusive focus on pain management, Mr. James leveraged his entrepreneurial acumen across multiple industries; founding and growing firms in the entertainment and real estate fields and leading them through multi-million dollars exits. Mr. James holds a law degree from Fordham Law School, and a MBA in Finance from NYU Stern School of Business