MedTech Strategics Panel

Large Corporations Seeking External Innovation in the MedTech Space
Tuesday November 16, 3:00PM EST
In the medical technology sector, major corporations are increasingly looking to external startups and inventors for innovative new technologies. In addition to traditional M&A, these major strategic players are exploring innovative strategies to partner with early stage startups, and our speakers will explore topics such as:
How do major corporations find new device technologies that are a fit for their pipelines?
What can an early stage startup do to find the right partner?
How do partnerships work, and what conditions might a major partner have?
What kind of technical and commercial validation will be required to secure a partnership?
The panelists will explore these topics with reference to the technology areas that they are looking at for their future pipelines.
Andy Merken, Partner, Corporate and Securities Co-Chair, Life Sciences, Burns & Levinson (Moderator)

Andy is a Partner in the Corporate Group and the Venture Capital & Emerging Companies Group. He is also the Co-Chair of both the Life Sciences Group and the Securities Group. Andy focuses on business and transactional matters for a wide range of clients, with a particular concentration on Seed round and Venture Capital financings, recapitalizations, mergers & acquisitions, private equity transactions, and corporate governance. In addition to his corporate finance and mergers & acquisitions work, Andy represents entrepreneurs, start-up and growth-stage companies, and investment banks, as well as venture capital investors, private foundations, family offices, and angel investors, in formation and structuring matters, equity and compensation, business contracts and general business advice and planning. Andy also represents C-level and R&D executives in employment matters, including equity compensation. Andy works with clients in a variety of industries, including life sciences (biotech/biopharmaceutical, medical device, healthcare, digital health, and healthcare services), business services, software, financial services, venture capital, investment banking, consulting, legal services, consumer products, staffing, food services, real estate, and entertainment.
Jordan Milford, Director of Business Development and Strategy, Olympus Corporation
Jordan currently focuses on mergers and acquisitions for the Olympus global GI and Respiratory businesses. He joined the company in 2013 and is responsible for delivering inorganic growth to the business. This includes acquisitions, venture investments, technology licensing, co-development agreements, joint ventures and divestitures. Prior to Olympus, Jordan developed medical devices in the fields of Spine and Trauma for Depuy Synthes and Biomet. Jordan received his MBA from Villanova University and his BS in Biomedical Engineering from Virginia Tech.
Olympus Vision Statement: Olympus is committed in making people's lives healthier, safer and more fulfilling.
Areas of Focus: Medical technologies and therapeutic interventions that help healthcare professionals in the fields of GI, Urology, Respiratory, Endotherapy and ENT, deliver diagnostic, therapeutic and minimally invasive procedures to improve clinical outcomes, reduce overall costs and enhance the quality of life for patients and their safety.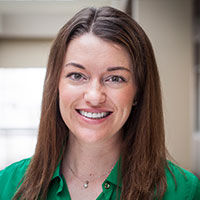 Rachel Rea, Director of Business Development and Licensing, Medtronic

Rachel is a Director of Business Development and Licensing at Medtronic. She has been with Medtronic for almost 10 years serving both its Respiratory, Gastrointestinal & Informatics division and more recently its Surgical Innovations division. As a Director of Business Development and Licensing, Rachel is focused on opportunities to bring additional innovation to Medtronic and its patients. These opportunities could consist of licensing, distribution, investment, acquisition, etc. Rachel has a Bachelor of Science in Biomedical Engineering from the University of Miami in Miami, FL, and a Masters of Business Administration from the University of Colorado at Boulder.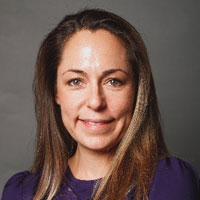 Christina Salys, Director of New Business Development, Intuitive Surgical

Christina Salys is a Director of Business Development at Intuitive Surgical where she leads the process for evaluating and executing transactions ranging from technology acquisitions and structured acquisitions, licensing and co-development collaborations, and strategic equity investments . Previous to Intuitive, Christina started out her career designing implantable cardiac leads for St. Jude Medical where she went on to hold roles in engineering management and program management. Christina also spent time at Flextronics Medical where she led a program management organization and conducted technical business development activities. Christina holds a Bachelor of Science in mechanical and biomedical engineering from Carnegie Mellon University, a Master of Science in biomedical engineering from UCLA and a Master of Business Administration from UCLA Anderson School of Management.