Cognitive Care Panel
Advancing Treatments in Matters of the Mind
Wednesday November 17, 11:00AM EST
Cognitive decline in the aging population includes several signs and symptoms. Studies show that most experience a slowing in cognitive skills around the age of 60. These conditions can range in severity, from decreased processing speed, loss of memory, social withdrawal and increased anxiety. Cognitive decline feels vast and inevitable but learning from investors and early-stage executives in this sector on the ideas and advances, they're seeing in the industry, toward treatment options reveals exciting opportunities to improve this side effect of aging.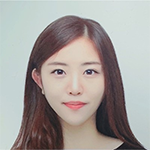 Claire (Chae-Kyeong) Jeong – VP of Investor Research, Asia BD, Life Science Nation
As VP of Investor Research and Asia BD at LSN, Claire is responsible for curating the LSN Investor Database and manages relationships with a wide network of investors and pharmaceuticals across the globe, including groups in South Korea and Japan. Leveraging her global network,. In addition, Claire is the team lead for the Innovation Challenge, a start-up competition organized during every RESI conference Claire graduated from Boston College with a Bachelor of Science Degree as a Biochemistry Major and Mathematics Minor.
Lu Zhang, Managing Partner, Fusion Fund

Lu Zhang, Founder and Managing Partner of Fusion Fund, is a renowned Silicon Valley investor, a serial entrepreneur and a Stanford Engineering alumna. Lu is a World Economic Forum Young Global Leader (Class of 2018). She has also garnered other accolades including the Featured Honoree in VC category of Forbes 30 under 30 (2017), Silicon Valley Women of Influence (2018), Top 10 All America Chinese Youth (2018), Town & Country 50 Modern Swans Entrepreneurship Influencer (2017). Lu was recently selected as the Best 25 Female Early-Stage Investor by Business Insider in 2021. Prior to starting Fusion Fund, she was the Founder and CEO of a medical device company focused on non-invasive technology for the early diagnosis of Type II diabetes (acquired in 2012). Lu is a frequent speaker at tech events and conferences and also serves as a mentor and advisor to several tech innovation programs in Silicon Valley.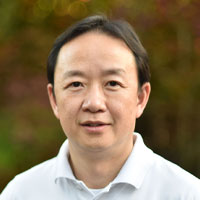 Xuhui Shao, PhD, Managing Partner, Foothills Ventures
Dr. Xuhui Shao is the Managing Partner of Foothill Ventures, a technology-focused venture fund investing in early stage startups in the US.
Before that Xuhui has been Yahoo's Vice President of Engineering for data and advertising platforms; Founding technologist of Ad Tech pioneer company Turn ($310M exit) and AI fintech startup ID Analytics ($170M exit). Xuhui earned his BS and MS degrees from Tsinghua University, and his Ph.D. in EECS from University of Minnesota.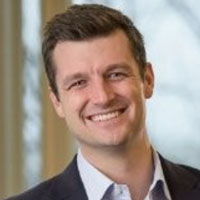 Everett Crosland, CCO, Cognito Therapeutics Inc

Everett leads the commercial organization at Cognito Therapeutics, a pioneer in non-invasive neuromodulation to treat neurodegenerative diseases and improve human cognitive performance. The company has completed multiple clinical studies demonstrating its investigational therapeutic has the potential to safely slow or stop cognitive decline and loss of brain volume in Alzheimer's disease. Cognito has received FDA Breakthrough Device Designation for the treatment of Alzheimer's disease and expects to start pivotal studies in 2022. As Chief Commercial Officer, Everett leads Cognito's commercial readiness, marketing, sales, and health economic evidence development for the company's breakthrough treatment portfolio.
Travis Bond, CEO, Altoida Inc

Travis Bond is a digital health executive, disruptor, and serial entrepreneur with over twenty-five years of experience in building and leading healthcare technology and services companies for B2B and B2C markets. He has built products and services that have impacted the lives of millions of people and have dramatically enhanced the ways that healthcare organizations do business and how people experience care. As a medical student, Travis lived through the inefficiencies in healthcare IT and data infrastructure firsthand. He eventually withdrew in his third year to found Bond Technologies, which built the first browser-based Electronic Medical Record (EMR) and successfully exited to MediNotes Corporation and Eclipsys (AllScripts). Travis holds a dual MBA from the UCLA Anderson School of Management and the National University Singapore (NUS) Business School.