Clinical & Research Data Panel
Engaging AI in Collection, Application, and Targeting Bias
Wednesday November 17, 3:00PM EST
AI technology has enabled countless technological breakthroughs in the healthcare arena, but one area in which it is still limited is through data. Like gas to a car, the right data is necessary for AI to truly help clinicians and patients. Investors focused on targeting this challenge through their early-stage deal flow meet to discuss these challenges and how they work with companies seeking to eliminate bias and error.
Kimberly Ha, Founder & CEO, KKH Advisors (Moderator)

An experienced communications strategist and influencer, Kimberly has advised leaders from Fortune 500 companies to innovative startups, crafting organizational narratives and serves as a strategic communications advisor. She has helped some of the world's most respected leaders and organizations tell their story, developing corporate narratives and executive positioning plans and investor pitches for startups and entrepreneurs. Providing counsel on all aspects of communications strategy. She was previously Senior Director at FTI Consulting (NYSE:FTI), where she advised a broad range of clients from Fortune 500 to early-stage companies on business transformation, corporate and executive positioning, crisis and issues management, and financial communications. Kimberly was previously Global Editor at Biopharm Insight, the Financial Times Group. She is regularly invited to speak at industry events and has deep institutional knowledge and network within M&A, IPO and Media markets.
Les Funtleyder, Healthcare Portfolio Manager, E Squared Capital; Chief Investment Officer, TechNik
Mr. Funtleyder is a Healthcare Portfolio Manager at E Squared where he is responsible for conducting fundamental and valuation analysis of public and private companies within the healthcare industry. Prior to E Squared Mr. Funtleyder was the Director of Strategic Investments for Opko Health and a healthcare strategist portfolio manager for the Miller Tabak Health Care Transformation Fund (Symbol: MTHFX). He joined Miller Tabak after managing a healthcare portfolio for Provident Advisors. Before joining Provident, Les worked as a medical device analyst at UBS Warburg. He also covered Biotechnology stocks at Bigelow and company. His industry experience includes directing clinical and business research at Innovative Health Solution, a joint venture of Merck and Wyeth, and as a consultant to HMOs and hospitals for Coopers & Lybrand and Health Strategies Group. He started his healthcare career at Empire Blue Cross/Blue Shield. Mr. Funtleyder wrote Healthcare Investing: Profiting from the New World of Pharma, Biotech, and Health Care Services, which bridges the gap between health reform, innovation and investing. He is widely quoted in the Wall Street Journal, the New York Times, and the Financial Times, and is a frequent guest on CNBC, Bloomberg, and NPR for his perspective on the healthcare sector and its constituent companies. He is also a consulting partner to Bluecloud Health and holds boardships with several healthcare companies and foundations. Les is currently at Adjunct Professor of Public Health at Columbia. Les earned his Masters of Public Health from Columbia University Mailman School of Public Health, and studied English and Economics at Tulane University.
Shruti Gandhi, Founder & Managing Partner, Array Ventures

Shruti brings a strong mix of operating and investing experience. Previously, Shruti was an early stage venture capital investor at True Ventures, Samsung Electronics, Lightbank, HighBAR Partners, and the i2A Fund.
Shruti started working with Machine Learning algorithms while working on her master's thesis in computer science from Columbia University on understanding user behavior on instant messaging platforms. While at IBM she worked on self learning algorithms that detected user location based on IP addresses, which she later incorporated into the Lotus Sametime product. Later, her company Penseev helped users make better connections with their friends based on social data.
When not investing, she is hacking on some app or thinking about ways she can be in many places at one time. Shruti also has an MBA from the University of Chicago, where she polished her finance skills before making the switch from engineer/founder to investor.
Chihiro Hosoya, BD/VC Head, Rx+ Business Accelerator, Astellas Rx+ Business Accelerator

Chihiro Hosoya is the Head of Venture Management and Business Development, Astellas Rx+ Business Accelerator LLC. Astella Rx+TM Business leverages the expertise and experiences of Astellas which have been cultivated through its prescription drug (Rx) business, integrates innovative medical technology with cutting-edge technology in different fields, contributes to patients through Patient Journey (overall medical care, including diagnostic, preventive, therapeutic, and prognostic care), and creates new revenue streams separately from Astellas core Rx products. Chihiro seeks partnering and investment opportunities for future Rx+TM Business. Chihiro has more than 10 years of industry experiences in research and Business Development in addition to Rx+ business. She received an MSc from Waseda University and an MBA from Tsukuba University.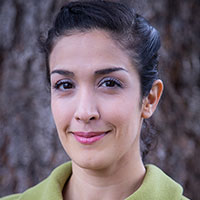 Betsabeh Madani, Life Science and Healthcare Investor and Advisor

Betsabeh Madani Herman is a healthcare executive, investor and advisor to digital health and life sciences companies. She is currently at Borealis Ventures, and is an Advisor to Transcode Therapeutics and Perceive AI. Previously, she was the Managing Director of Global Labs and Health Data at TCP, the Vice President of Strategy and Business Development at EquicareHealth, and General Manager and Senior Strategist at Cerner. She has co-founded three start-ups and is trained as a scientist, investigating the physical properties of Heme proteins as well as tumor contouring in precision oncology. Betsabeh holds an MBA from the Tuck School of Business at Dartmouth, a Master of Engineering from UBC, and Honors Bachelors in Physics and in Biochemistry from the University of Victoria.
Alex Morgan, Partner, Khosla Ventures

Alex Morgan (Twitter: @genomicsdoc) is a Partner at Khosla Ventures, a Silicon Valley VC fund which invests broadly in technology from seed stage funding to later stage capital investments, where Alex has a special focus on biotechnology, healthcare, data science, and AI/ML. Alex serves on the boards of a number of Khosla Ventures portfolio companies. Alex has an MD and PhD in biomedical informatics from Stanford. As a scientist, he has published over 50 scientific publications, primarily at the intersection of computer science, biology, and healthcare, and has licensed IP to three separate companies.