AI-Assisted Remote Care & Chronic Disease Management Panel

Mobile and Home-Based Patient Support
Tuesday November 16, 2:00PM EST
Millions living with chronic disease are often tasked with being their own caregivers in addition to being patients. AI-assisted tech can ease some of the burden of day-to-day management, enabling users to live happier and healthier lives without compromising care. Learn from investors working with early-stage tech to tackle the challenges, risks, and the potential of the latest innovation connecting patients with their care more efficiently.
Mylea Charvat, Partner & Principal, Digital Health Practice, LiquidSMARTS (Moderator)
Dr. Mylea Charvat became interested in the brain at age 13 when her grandmother began to suffer cognitive problems. A clinician with a business background, she was an early employee with Travelocity in the 1990s & went on to train as a clinical neuropsychologist & neuroscientist & in 2015 founded Savonix. Her career has been defined by extraordinary leadership, creative problem solving, operational excellence, customer focus and social impact. She brings a proven ability to drive results in different environments by shaping a compelling strategic direction, building required capabilities and leading execution. Mylea is known and recommended for being a results driven and authentic leader who creates high performance cultures and winning teams. Mylea has authored several peer review publications in mental health & neuroimaging. She completed her fellowship in clinical neuroscience at Stanford & has been a lecturer at Stanford where she is currently a faculty mentor with the Knight-Hennessey Scholars program. She has also taught at The University of San Francisco & San Francisco State University. She is a monthly contributor with Psychology Today, has written for Tech Crunch & Stat News & appeared as a subject matter expert at many conferences including The Atlantic Council, the NIH & NIA & with the Duke Leadership Program.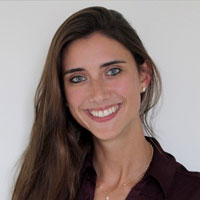 Frances Taheri, Global Ventures Digital Health Lead, Accenture Ventures
Frances has over 8 years of experience working across a range of digital innovation transformations and leads Accenture Venture's global digital health startup portfolio. In this role, she has built considerable expertise in partnering and investing in growth-stage companies.
Her superpowers are in teaching technology trends and in standing up successful experimentation programs across the healthcare industry. She is the connector between digital health startups and industry clients with a passion for finding cutting-edge technology solutions and designing innovative ways to improve business performance.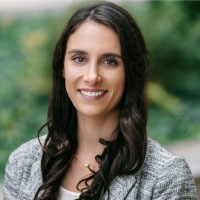 Rachel Stillman, Senior Associate, 7wire Ventures
Rachel Stillman serves as a Senior Associate at 7wireVentures where she focuses on investments in digital healthcare and technology. She was a member of the deal team for CirrusMD, Jasper, Clarify Medical, and higi. She is active with the portfolio, having provided strategic project support to companies including CirrusMD, Transcarent, NOCD, HomeThrive, RecoveryOne, ConsejoSano, and Carebox.
Rachel's prior experience in venture capital includes her time at Qure Ventures, Israel's first exclusively focused digital health fund. Prior to Rachel's career in venture capital, she worked in the Healthcare Group at MB Financial Bank where she advised and supported healthcare organizations and healthcare service providers with their financing and risk management needs. There, she gained copious amounts of transaction experience structuring acquisition financings, leveraged financings, private syndications, and credit derivative products.
Rachel is a co-founder of Dropping Claims, a content platform written by women in HealthTech, powered by the HealthTech Grind.
Rachel received a Masters in Business Administration from the University of Chicago Booth School of Business and a Bachelor of Arts degree with Honors from Indiana University.