Innovator's Pitch Challenge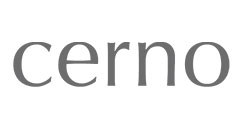 Interested in Connecting? Please contact:
Anusha Viddam
Founder
anusha@cerno.io
Message the company or request a 1:1 meeting here.
Cerno Health, an early stage diagnostic company based out of the SF bay area developing free-living, early detection tools for serious disease.
The company's first technology is a sleep disorder detection tool that leverages Cerno Health's proprietary deep learning technology to diagnose and manage the top-30 sleep disorders using free-living sensors. Up to 70 million Americans suffer from sleep and wakefulness disorders, many remaining undiagnosed. The primary sleep study requires an overnight stay at the hospital and is used for patients with the most significantly progressed symptoms. There are also no tools for ongoing disease monitoring and treatment optimization.
We have completed a successful proof of concept with sleep staging accuracy within 5 percentage points of the gold standard polysomnography and are currently working on the disease detection technology. We are raising for the clinical validation study, FDA 510K submission activities and pipeline product development over the next 18 months.