Global Partnering Campaign and Roadshow Preparation
Tuesday (3/14) – 11 AM EDT
Distilling your company identity into a 5-7 word tagline and then expanding upon that in a 5-7 sentence elevator pitch is one of the most fundamental business development skills that early-stage entrepreneurs must master when launching global partnering campaigns. Join us to learn how to develop a compelling tagline and convincing elevator pitch to grip the attention of your target investors and licensing partners.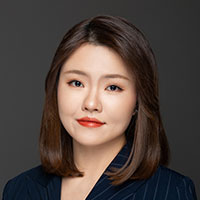 Candice He – VP of BD, Global Investment Strategist, Life Science Nation
Candice leads the business development team at Life Science Nation and manages the relationship with the LSN entrepreneur community on the east coast USA and China. Working closely with other team leads at LSN, Candice is in charge of analyzing user experience to improve existing products and designing new programs for life science startups, service providers, and tech hubs. As the Global Investment Strategist, she is the lead in expanding the business to the Chinese market, and was the project manager for RESI Shanghai 2019, the first
RESI Conference in Asia. Candice worked for Boston Angel Club after obtaining her Master of Science in Finance (MSF) from Brandeis University in Boston.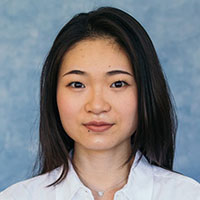 Joey Wong- Senior Investor Research Analyst, Hong Kong BD, Life Science Nation
Joey (Kwanyi) Wong is a Senior Investor Research Analyst at Life Science Nation (LSN). Joey is responsible for forming and maintaining relationships with investors, identifying their investment criteria, and updating their investment profiles for the LSN Investor Platform. She also recruits investor panelists and attendees for the RESI conferences. Besides working with investors, Joey evaluates companies that apply to the RESI Innovation Challenge and is in charge of LSN's business development in Hong Kong, China.
Joey graduated from Brandeis University with a BS in Neuroscience and a BA in Psychology. Prior to joining LSN, she was also a research assistant at a Neuropsychology lab and a business intern at a MassChallenge company.