Company Valuation for Fundraising
Instructors:
Patrik Frei, PhD, CEO, Venture Valuation
Gergely Ivanyi, PharmD, Business Analyst, Venture Valuation
Valuation is a key aspect of fundraising. An average value assumption for each company in a specific financing stage just does not do it anymore. For entrepreneurs, as for investors, it's important to understand the value drivers of a company. We are looking at the financing trends of the last years, discuss dos and don'ts when speaking with investors and look at how to value a life science company with no revenues.
Topics include, but are not limited to:
Overview financing trends
Which is the right investor
Dos and don'ts
Company valuation approaches
Product Valuation for Deal-Making
Instructors:
Patrik Frei, PhD, CEO, Venture Valuation
Elias Neuendorf, MSc, Business Analyst, Venture Valuation
Companies looking at in- or out-licensing need to understand the value dynamics of their product to negotiate realistic deal-terms. Successful business development depends on understanding the fundamentals as well as keeping up with the latest licensing deal trends. We will be looking at the latest deals including up-front and total deal values for different stages and indications and discuss the fundamental valuation approach to asset/product valuation as a basis to estimate possible licensing deal terms.
Topics include, but are not limited to:
Overview licensing deal and trends
How to find the right licensing partner
Asset/Product valuation approach
Licensing deal negotiation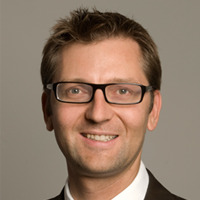 Patrik Frei, Founder & CEO, Venture Valuation AG, Switzerland
Dr. Patrik Frei is founder and CEO of Venture Valuation AG, Switzerland. He started the company in 1999 when he noticed a need for independent valuation services in high growth industries during a collaboration with Novartis Venture Fund, which became his first client. Since then he has been involved in over 450 valuations for investors as well as biotech, Pharma and medtech companies. Patrik graduated from the Business University of St. Gallen and completed his PhD thesis ("Assessment and valuation of high growth companies") at the Swiss Federal Institute of Technology, EPFL Lausanne. Patrik was a board member and one of the original founders of Ineo, a holding company of the Swiss dental implant VC-backed firm Thommen Medical and also the Chairman of Ophthalmopharma, a Swiss based biotech ophthalmology company, where he successfully out-licensed a portfolio of 4 products. Furthermore, Patrik was member of the board of Aventron AG (AVEN:Berne) a publicly quoted cleantech company, which raised over USD 160m during his time as board member. Patrik's articles have been published in a number of scientific journals including "Nature Biotechnology", "Chimia" and other business publications ("Starting a Business in the Life Sciences: From Idea to Market" and "Building Biotechnology: Starting, Managing, and Understanding Biotechnology Companies"). He has also lectured at Seoul National University, South Korea, EPFL Lausanne, University of St. Gallen and gives regular workshops on valuation.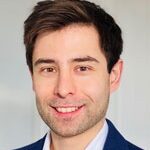 Gergely Ivanyi, PharmD, Business Analyst, Venture Valuation
Gergely holds a PharmD degree from Semmelweis University (Budapest, Hungary) and an MSc in Bioentrepreneurship degree from Karolinska Institutet (Stockholm, Sweden). He worked over two years in business operations at startups in Sweden and Germany, and at a pharmaceutical distributor in Hungary. Before joining Venture Valuation, Gergely interned at a Swedish mutual fund, where he acquired the Investment Foundations certification by the CFA Institute and supported portfolio managers in the assessment of investment opportunities. Pursuing his interest in analyzing innovative life science companies, Gergely joined Venture Valuation in February 2020 as a Business Analyst. His primary responsibilities are: working on the global Biotechgate database, creating industry trend reports and financing deal summaries, as well as working on valuation projects.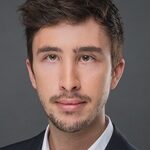 Elias Neuendorf, MSc, Business Analyst, Venture Valuation
Elias joined Venture Valuation in 2020 as a Business Analyst specialized in the valuation of high-growth companies. He previously worked in the consulting division of IQVIA focused on commercialization and data science projects in the health care industry, with clients including leading pharma companies such as Novartis, AstraZeneca and Merck & Co. Elias holds a B.Sc in Economics from the Humboldt University Berlin and a MSc in Economics and Philosophy from the London School of Economics (LSE).