TOOLS AND R&D SERVICES
Investing in the newest tools to advance research

While new breakthroughs in treatment make headlines, the tools that help these breakthroughs happen are frequently overlooked. This panel features investors who are focused on these resources that are used to advance the most cutting-edge research done today. Topics may include:
What types of technology are investors seeking?
How do investors evaluate new technologies?
What kinds of validation do investors wish to see?
Panelists will discuss the technologies that are changing how new therapies are developed, tools such as organs-on-a-chip, drug discovery platforms, new instrumentation, and data analytics platforms. The panel will cover what new technologies are emerging, what investors are seeking, and what they would like to see developed.
Tad Weems, Managing Director, Agilent Technologies (Moderator)
Tad currently leads the Agilent team that manages the partnership/investment relationships with about 30 early stage life science tools companies. He has been in the life science tools industry for 20 years, serving in a variety of research, business development, financial and management roles. Prior to joining Agilent, Tad co-founded and successfully exited two companies; thus, is very familiar with the funding, commercialization and growth issues that entrepreneurs face. Additionally, he has worked in both the venture capital and petrochemical industries, serves on multiple Boards, holds several patents and is a Wharton MBA and chemical engineering graduate of UT Austin and UC Berkeley.
Nat Brinn, Partner, VC23
Nat Brinn has a successful track record of venture capital and other private investments, acquisitions and business management. He is a partner of both Vital Venture Capital and VC23. Nat has invested in 23 early-stage biotechnology and software companies including Gingko Bioworks, Quantalife (acquired by Bio-Rad), Twist Bioscience, 10X Genomics, AxioMx (acquired by Abcam), HealthTell (acquired by iCarbonX), CD Diagnostics (acquired by Zimmer), General Automation Lab Technologies, TOMA Biosciences and Tangen Biosciences. Nat has served as a director of various portfolio companies. His previous experience includes roles at HSA Bank (CEO), Webster Bank (EVP) and other firms in corporate development and investment positions. He has an MBA from Duke University, where he was a Fuqua Scholar and his class graduation speaker. Nat did his undergraduate work in economics and mathematics at University of Delaware in the undergraduate honors program.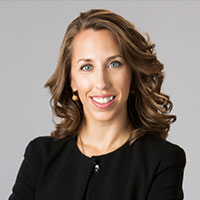 Daniella Kranjac, Founding Partner, Dynamk Capital
Daniella Kranjac has been building life sciences businesses, developing and commercializing life sciences products for 20 years. Having co-founded Wave Biotech LLC from her dormitory room, she and a partner drove the start-up, growth and commercialization of a highly disruptive technology. As Vice President of the organization, Daniella established a high growth company with significant brand recognition, and led the group to a successful exit and acquisition by GE Healthcare in 2007.
At GE Healthcare, Daniella held a variety of strategic, M&A and business development roles. One of her most notable achievements is the success in an entrepreneurial group within the broader GE Healthcare, where a focus on integrating the acquired Xcellerex business enabled global commercialization of a several hundred million dollar enterprise solutions business. Her extensive business development, negotiations and deal-making experience with multinational biopharma and governments in developed and emerging markets provides Dynamk with a broad network of colleagues, customers, innovators and key opinion leaders.
She holds a B.E. in Chemical Engineering from Stevens Institute of Technology and an Executive MBA from New York University Stern School of Business and has attended Harvard Business School Executive Education Courses in Private Equity & Venture Capital.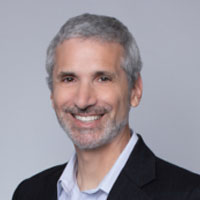 Gary Zweiger, Venture Partner, Cota Capital
Dr. Gary Zweiger has spent more than 20 years in the Life Sciences and Healthcare sectors, as a Consultant, Adviser, Investor, and Business Development Executive for companies developing innovative technologies, particularly DNA sequencing and other genomics technologies (microarrays, PCR, imaging, etc.), for life science markets, such as molecular diagnostics and other genetic testing. As Co-Founder and Managing Director of BioInfleXion Point Partners LLC, he provided seed capital and management support to many innovative life sciences firms, including Cota portfolio companies: Blueprint Genetics, Mission Bio, and Purigen Biosystems. Prior to that, Dr. Zweiger held business development leadership roles at BioNano Genomics, Agilent Technologies, Applied Biosystems, and Affymetrix. Dr. Zweiger holds 7 U.S. patents and has published numerous scientific papers. He has also written a book about the race to sequence the human genome and digitize biological information, "Transducing the Genome: Information, Anarchy, and Revolution in the Biomedical Sciences", (McGraw-Hill). He earned his B.S. in Biological Sciences, and a Ph.D. in Genetics, both from Stanford University.
Tom Farb, President, CEO & Co-Founder, Thrive Bioscience, Inc.
Mr. Farb-Horch is CEO and President of Thrive Bioscience (Boston, Massachusetts) which provides instruments and software tools for the automation of cell culture and stem cell culture, a neglected yet critical area for biomedical research. Thrive has raised $25M to-date, has filed 64 patent applications is selling its first two in a family of instruments.
Mr. Farb-Horch has actively participated in the founding of over 10 life sciences, artificial intelligence and software companies and has had four exits with one billion dollars or more. He has founded and served on the Boards of numerous companies, including Exact Sciences (NASD: EXAS), Fair Isaac (NYSE: FIC), Redwood Trust (NYSE: RWT), HNC Software (acquired by Fair Isaac), Retek Systems (acquired by Oracle) and Saf-T-Med (acquired by Becton Dickinson).
Mr. Farb-Horch has served as President, COO and/or in the senior management of numerous companies, including Thrive Bioscience, Inc., Indevus Pharmaceuticals, and Cytyc.
Mr. Farb has also been a Trustee for numerous non-profit organizations including North Shore InnoVentures (an incubator/accelerator in the Boston area), Dana Farber Cancer Institute and Asia America Chamber of Commerce. Mr. Farb is a graduate of Harvard University.