MEDTECH STRATEGICS

Large Medical Device Firms Seeking External Innovation

In the medical technology sector, major corporations are increasingly looking to external startups and inventors for innovative new technologies. In addition to traditional M&A, these major strategic players in the medtech world are exploring innovative strategies to partner with early stage startups, and our speakers will explore topics such as:
How do major corporations find new device technologies that are a fit for their pipelines?
What can an early stage startup do to find the right partner?
How do partnerships work, and what conditions might a major partner have?
What kind of technical and commercial validation will be required to secure a partnership?
The panelists will explore these topics with reference to the technology areas that they are looking at for their future pipelines.
David Uffer, Senior Partner, Alira Health Ventures (Moderator)
David Uffer joined Alira Health with over 25 years of management experience in the medical device, products and clinical diagnostics field. He has lead strategy development, strategic planning and business development activities in these fields for mid and large cap public companies.
David has directed business development deals ranging from M&A, licensing, distribution and co-development for companies such as Medtronic (legacy Covidien) in their respiratory and medical products business, as well as Hologic and Boston Scientific. He has held management roles at Integra Lifesciences and Abbott Labs.
David has a BA from Clark University, Worcester, MA and an MBA from Thunderbird, School of Global Management, Glendale, AZ.
Geoff Dacosta, Director, Business Development and Licensing, Medtronic
Geoff DaCosta is currently a Director of Business Development and Licensing within the Surgical Innovations business of Medtronic, where he coordinates M&A and strategic partnership activities. Geoff joined Medtronic in 2015 following its acquisition of Covidien PLC. He started with Covidien in 2008, serving in various roles, including Director of Strategy and Business Development within the Vascular Therapies business. Previously, he worked in the Transaction Advisory Services group of Ernst & Young, as well as multiple Boston boutique advisory firms. Geoff holds an MBA from the UCLA Anderson School of Management and a BA in Economics from the University of Pennsylvania.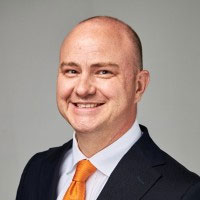 Eric Heinz, Director, Business Development (M&A), Smith & Nephew
Eric Heinz is a Director of Business Development (M&A) supporting the inorganic growth strategy for Smith & Nephew's Orthopaedics franchise. Eric joined the company in 2017 and has lead multiple M&A deals, specializing in robotics, digital and enabling technologies. Eric began his career as a product development engineer with Medtronic Sofamor Danek in 2001. He has held marketing and business development roles of increasing responsibility with industry leaders Intuitive Surgical and Zimmer, as well as investment banking and management consulting engagements through his own consulting firm. Eric holds a B.S in Bioengineering from The University of Illinois, Urbana-Champaign, an M.E.M. from Christian Brothers University, a Biodesign Graduate Certificate from Stanford University and is currently pursuing his Executive MBA at The Kellogg School of Management, Northwestern University.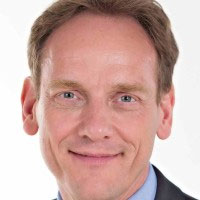 Alexander Schachtrupp, Senior Vice President Medical Scientific Affairs, B.Braum
lexander Schachtrupp is a board certified general surgeon. After positions as faculty surgeon he became Chief Medical Officer and head of Medical Scientific Affairs Corporate at B.Braun Melsungen. Responsibilities in this regard include therapies with medical and medicinal products as well as innovations in health care.
Regarding innovation management he is also responsible for the B.Braun Innovation Hub, a cross-divisional access point at B.Braun for external innovation. In this regard Alexander is the main contact for e.g. German HTGF investment funds.
In addition he is the managing director of the B.Braun Foundation. The B.Braun Foundation provides funds for scholarships, research and congresses for physicians, nurses, hospital managers and health care policy makers. The overall aim of the foundation is to support the healthcare system and leadership abilities of key players.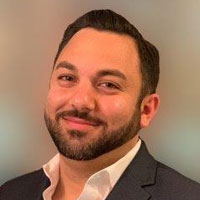 Ramin Mousavi, Vice President, Patient Monitoring & Digital Health, Baxter International Inc
Ramin Mousavi is a dynamic healthcare executive who focuses on building high performing teams and achieving exceptional results in the cardiovascular and critical care space — from developing to launching and commercializing breakthrough and transformational products. He is currently vice president of patient monitoring & Head of Digital Health for Baxter International's Medication Delivery business. In this role, Ramin is responsible for Baxter's new Patient Monitoring portfolio, including recent acquisitions of Cheetah Medical and toSense, as well as the company-wide portfolio of digital health portfolio. Consistent with Baxter's mission to save and sustain lives, the Patient Monitoring strategy aims to eliminate preventable harm and personalize therapy through highly integrated devices that inform treatment across the continuum of care. Before Baxter, Ramin was vice president of global marketing & strategy and chief marketing officer for CathWorks, where he was responsible for the company's global commercial and clinical strategy. He has also held roles in upstream and downstream marketing, strategy, commercial operations, portfolio management and product development with Edwards Lifesciences, Panasonic and Rockwell Collins. Ramin has a boundless passion for helping patients and enjoys speaking on topics of leadership and innovation within the medical device industry. Ramin received his Bachelor of Science in both Computer Engineering and Electrical Engineering from the University of California, Irvine, and an MBA from the University of California, Irvine, Paul Merage School of Business. He completed a Healthcare Executive Leadership program on Business Innovation in Global Healthcare at Harvard Business School. He currently serves on the Boards of the Beall Center for Innovation and Entrepreneurship at UC Irvine, as well as the American Heart Association, Orange County – Go Red for Women Executive Leadership Team.