Fundraising Bootcamp: Taking Your Campaign from Regional to Global
This workshop is designed to help scientist-entrepreneurs navigate the world of fundraising. It starts out by debunking some commonly held misconceptions about early-stage startups and fundraising, followed by tips on how to improve your chances and increasing investor visibility.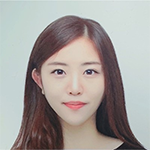 Claire Jeong, Vice President, Investor Research, Japan & Korea BD, Life Science Nation

As VP of Investor Research and Asia BD at LSN, Claire is responsible for curating the LSN Investor Database and manages relationships with a wide network of investors and pharmaceuticals across the globe, including groups in South Korea and Japan, leveraging her global network. In addition, Claire is the team lead for the Innovation Challenge, a start-up competition organized during every RESI conference Claire graduated from Boston College with a Bachelor of Science Degree as a Biochemistry Major and Mathematics Minor.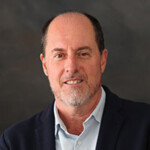 Greg Mannix, Vice President, International BD, Life Science Nation
Greg Mannix is Vice President of International Business Development at Life Science Nation. After graduating from the University of California, he moved to Europe where he began a career in the life sciences and obtained a Master's degree from IE Business School in Madrid. He has extensive experience in sales and marketing management in large medical device corporations and small start-ups alike, giving Greg a well-rounded international experience in the healthcare field. He has worked extensively in Europe, North America and Latin America and he speaks English, Spanish and French. Greg relocated to Boston 6 years ago to set up the US affiliate for an early-stage Med-tech company from Spain and he immediately took to the vibrant startup community there. Working for LSN is a great way to stay involved in that exciting space.