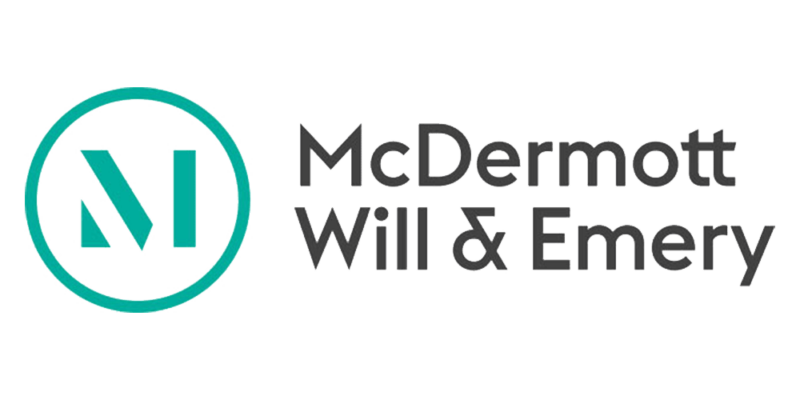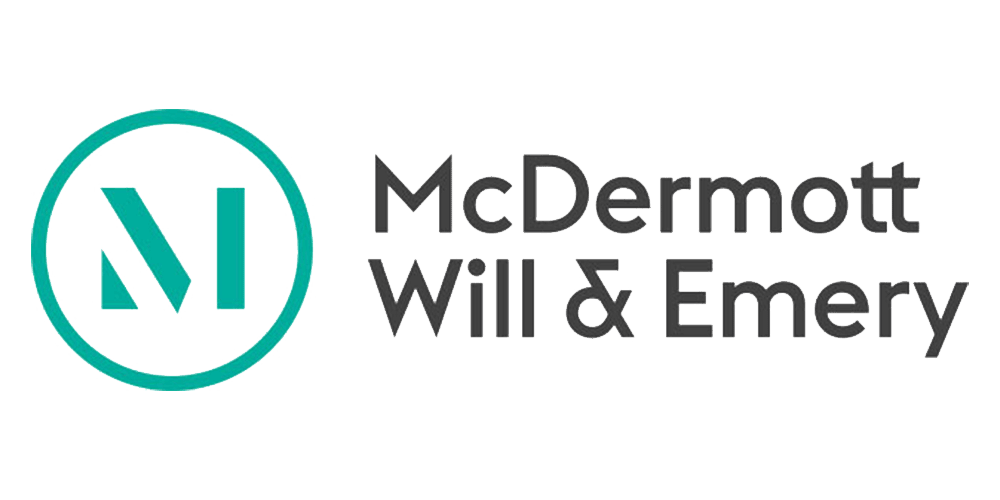 For life sciences leaders seeking to clear their path to success, McDermott Will & Emery is an industry-leading law firm offering mission-first business solutions that are equally informed by market intelligence and proven experience. We harness the power of collaboration to bring the right combination of people, skills and knowledge to bear at the right time. Composed of top lawyers with demonstrated strength across intellectual property, transactional and litigation law and FDA regulatory, we're a purpose-built team of thought leaders united by a passion for our work. For decades, we have embraced the value of focused knowledge, harnessing both the particular skills of individuals and the collective experience of our team. This makes us uniquely qualified to help you move business initiatives across the finish line when it matters and anticipate what's next. McDermott Will & Emery is a leading international firm with a diversified business practice. Currently numbering more than 1,100 lawyers, we have 20 offices worldwide and a strategic alliance with MWE China Law Offices in Shanghai.
Negotiating Term Sheets: What's Best for the Company and What's Best for You?
This interactive workshop, organized and led by McDermott Will & Emery, will provide wisdom to early stage CEOs and management on the latest trends in term sheets, with a focus on founder and management equity opportunities. The workshop will cover common issues of concern to entrepreneurs (valuation/dilution, liquidation preference, board makeup, protective provisions, anti-dilution). Experts from the legal, investment and entrepreneurial community will discuss the interplay of financing milestones in the term sheet discussion.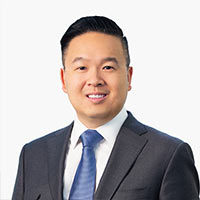 Roger Kuan, Partner, McDermott Will & Emery
Roger Kuan focuses his practice on intellectual property (IP) procurement/portfolio management, IP transactions, IP litigation and strategic IP counseling for life sciences clients (e.g., research tools, analytical instrumentation/software, medical devices, diagnostics, biomanufacturing systems, etc.) with a focus in emerging technologies such as digital health (e.g., mobile apps, clinical decision support software, digital therapeutics, AI/ML imaging diagnostics, etc.), personalized medicine (e.g., genomic sequencing platforms, AI/ML computational genomics/bioinformatics, molecular diagnostics, etc.) and 3D printing/bioprinting. He has extensive experience in intellectual property strategy and management, preparation and prosecution (utility/design patents, trademarks and trade dress), counseling and litigation, licensing and technology transactions, freedom-to-operate clearances, monetization, IP due diligence, IP risk recognition and mitigation, and dispute resolution. He served as Director IP Counsel at a multinational biotechnology company, where he managed a team to support the worldwide IP needs of the company's life sciences tools, bioproduction/biomanufacturing, molecular diagnostics, and nucleic acid sequencing system/software platforms. Prior to finishing his law degree, Roger worked in the life sciences industry for several Fortune 500 pharmaceutical, medical device, and chemical companies. He has held professional positions in the R&D, sales, engineering, and regulatory affairs organizations.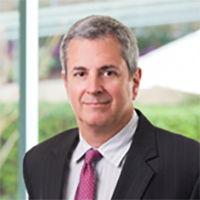 Mark Mihanovic, Partner, McDermott Will & Emery
Mark J. Mihanovic, head of the Firm's California Corporate group and head of the Emerging Companies/Venture Capital group, focuses his practice primarily in the areas of corporate finance and mergers and acquisitions. He represents companies in a broad range of industries, with a particular emphasis on technology, life science and health care companies. Mark serves as corporate liaison partner in the Firm's strategic alliance with MWE China Law Offices based in Shanghai. Mark serves as lead counsel on behalf of issuers and underwriters in public offerings and private placements (including private investments in public equities (PIPEs)) of equity and debt securities. He handles stock and asset acquisitions, divestitures, mergers, proxy fights and joint ventures and has had primary oversight responsibility for the regional and worldwide acquisition programs of multiple clients. Mark represents early-stage companies in connection with formation and organizational issues and venture capital and other financings and has also represented investors in complex venture capital transactions involving equity and debt. Mark has substantial experience advising corporate boards of directors and management regarding fiduciary duties (including in connection with potential change in control transactions and consideration of "poison pill" stockholders rights plans) and corporate governance issues. He assists publicly traded companies with their Securities and Exchange Commission filings and other securities compliance matters. He also advises investment banks on securities compliance issues and in acting as financial adviser and delivering fairness opinions in the context of acquisitions and restructurings.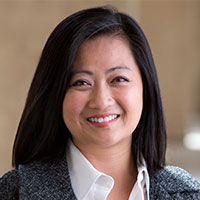 Ha Nguyen, Sr. Director, Office of Technology Development, Salk Institute for Biological Studies
Ha brings over 15 years experience in technology transfer, licensing and business development, having worked in academia and industry to manage intellectual property portfolios and commercialize life science technologies. Ha is currently the Senior Director at the Salk Institute Office of Technology Development (OTD) and leads a team with integrated functions to accelerate the transfer of innovations by Salk scientists into the marketplace to enable their use for the benefit of humanity. Salk OTD works with the Salk faculty, postdocs and research staff to protect, develop, and commercialize their innovations through strategic corporate partnerships, including research collaborations, licensing, and new company formation. Ha started her career in technology transfer at the University of California, San Francisco, where she was responsible for the initial evaluation of inventions, patenting, marketing, licensing, and post-agreement compliance for a large portfolio of biomedical therapeutic and diagnostic technologies and research tools. Ha moved from San Francisco to San Diego and joined Salk OTD as Senior Licensing Associate where she also managed all aspects of IP commercialization. She transitioned in 2012 to corporate licensing and business development at ThermoFisher Scientific, Inc. (formerly Life Technologies Corp.), most recently as Associate Director of Licensing and Commercial Supply, where she worked with business leaders on B2B partnerships to drive growth of genetic analysis products and technologies in the applied markets for human and animal diagnostics and forensics. Ha returned to Salk in 2018 to lead OTD and continue her passion to support the academic research enterprise and commercialize early-stage technologies.

Jeffrey Cleland, Chairman, CEO & President, Ashvattha Therapeutics
Dr. Cleland is Chairman, CEO & President of Ashvattha Therapeutics, Executive Chairman of Orpheris, and a Board member of Exicure, ImmunSys and Zylem. He has nearly 30 years of industry experience in research and development, including more than a decade at Genentech, Inc. His experience in startups includes major roles in obtaining more than $450M in capital at stages from Series A through E and exit via IPO including over $300M in capital raised as CEO. As the founding CEO of Versartis (VSAR), he led one of the top biotech IPOs of all time. He is a founder of Ashvattha Therapeutics and Executive Chair of its subsidiary, Orpheris. Previously, he was CEO of Graybug Vision which he led through clinical proof of concept. He has held executive management positions at BaroFold, Novacea and Targesome, and has managed directly all aspects of pharmaceutical development and late-stage research. While at Genentech, Dr, Cleland served in product development and manufacturing roles. He held important leadership roles in the successful approval of two drugs, Herceptin® and Nutropin Depot®, as well as in early work on Lucentis®, Avastin®, and Omnitarg®. He holds a BS in Chemical Engineering from the University of California, Davis and a PhD in Chemical Engineering from the Massachusetts Institute of Technology. He has authored more than 100 articles and four books and holds several issued patents.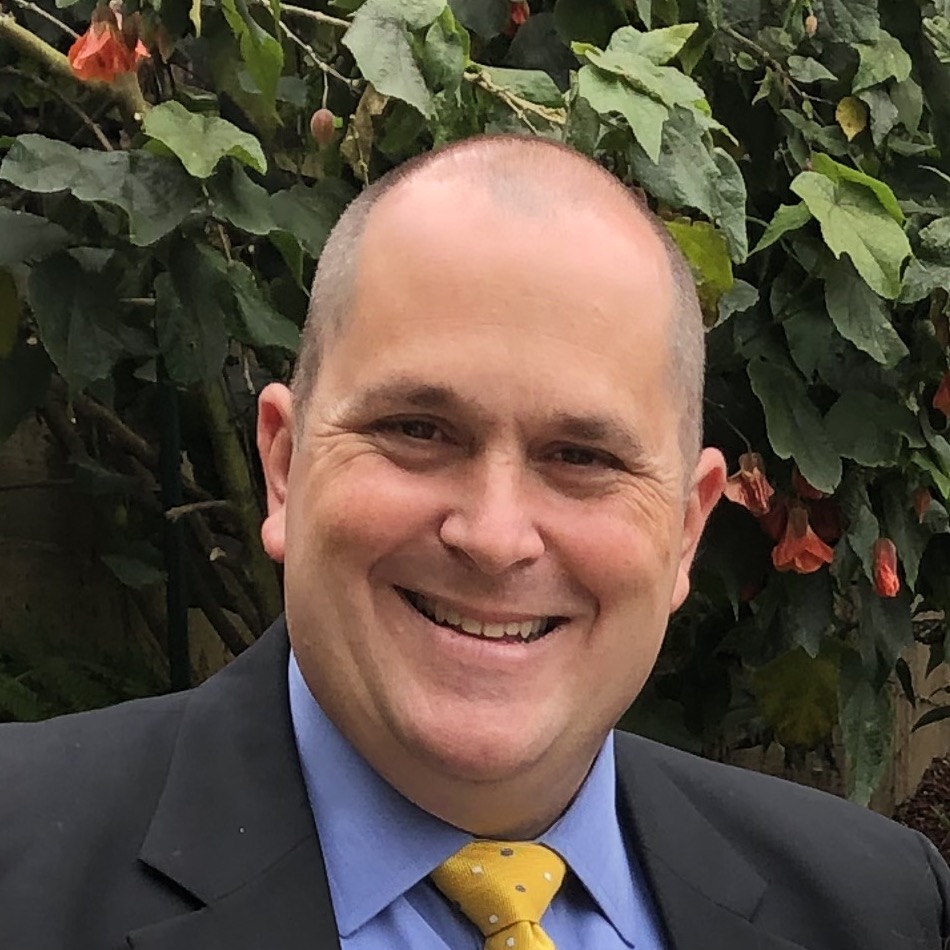 John Demeter, General Counsel, Khosla Ventures
John Demeter is the General Counsel at Khosla Ventures. Prior to joining Khosla, John spent nine years as an attorney with the law firm WilmerHale where he represented both investors and entrepreneurs in general corporate matters, equity and debt financing transactions and merger and acquisition transactions. From time to time John has also served as an Adjunct Professor at the University of San Francisco School of Law, as well as a guest lecturer at University of San Francisco School of Law and Berkeley Law on the topic of venture capital transactions.
Prior to law school, John held sales and marketing positions at two venture-backed companies, had an ever so brief career in Bay Area radio, and spent a year working at his family's small business.
John received a CORe certification from HBX / Harvard Business School, his JD cum laude from University of San Francisco and his Bachelor of Arts in Communications from Boston College. A Bay Area native, John is passionate about the local sports teams. He lives in San Francisco with his wife, four young children and loyal dog.