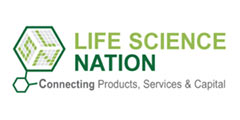 Life Science Nation (LSN) is a global partnering ecosystem that allows early-stage companies with compelling technology assets to get plugged into the early-stage investor and channel partner's radars with minimal cost and a big ROI. LSN is a global matching platform for early-stage buyers and sellers across the domains of Drugs, Devices, Diagnostics and Digital Health – the "4 Ds". LSN curates two databases: a buy-side of global cross-border early-stage investors/partners and a sell-side of global cross-domain technology assets. LSN also offers a sourcing and ranking service for clients who need to source and rank technology assets for channel, pipeline and portfolio development. LSN owns and operates the Redefining Early Stage Investments (RESI) conference series, a funding superstructure that runs five times a year during J.P. Morgan in San Francisco (January), alongside BIO Europe (March), alongside BIO U.S (June), Boston (September) and Asia in Shanghai and Taipei (November). LSN also owns and operates the Focus on Cures Accelerator (FOC) that provides international startups a Boston-based footprint and helps them develop and execute a global investor and channel partner strategy. Learn more at www.lifesciencenation.com
Fundraising Boot Camp Workshop
Presenter:
Dennis Ford, Founder & CEO, Creator of RESI Conference Series, Life Science Nation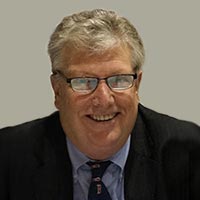 Dennis Ford is an entrepreneur and author with expertise in sales, marketing, and business development. He has spent most of his career finding, vetting and launching a myriad of technology-based companies. Over the last decade, he has worked extensively with global alternative investors and is deeply interested in getting funding for high-growth early-stage technologies. He is a big proponent of using profiling and matching technology to find that all-important business fit in the marketing and selling process. In today's context Dennis can connect early stage life science companies with 10 categories of global partners thus making the finding of capital and distribution channels very efficient.
Dennis created the Redefining Early Stage Investments conference series to facilitate an interactive ongoing dialog between buyers and sellers in the life science arena. Before LSN, Dennis was the President and CEO of a company that improved the way hedge fund and private equity fund managers raised capital and marketed their funds to investors.
Ford is the author of The Peddler's Prerogative and The Life Science Executive's Fundraising Manifesto, two well-received sales and marketing books.
Presenter:
• Greg Mannix, Chief Conference Officer, VP of International Business Development, Life Science Nation
Greg Mannix is Chief Conference Officer, Vice President of International Business Development at Life Science Nation. After graduating from the University of California, he moved to Europe where he began a career in the life sciences and obtained a Master's degree from IE Business School in Madrid. He has extensive experience in sales and marketing management in the medical devices field. He has worked extensively in Europe, North America and Latin America and he speaks English, Spanish and French. Greg's role at LSN is to provide international early-stage companies with the tools and strategies to succesfully fundraise and to facilitate cross-boarder investments, licensing and M&A transactions.