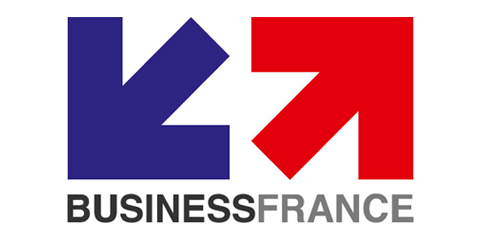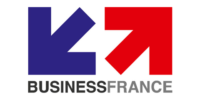 Business France is a French Government agency created on 1 January 2015 through a merger between UBIFRANCE and the French Agency for International Investment (InvestInFrance). It has the status of a public institution of an industrial and commercial character under the supervision of the Ministry of Economy and Finance, the Ministry of Foreign Affairs and International Development and the Ministry of Rural Spatial Planning and Development Territory.
France, the most attractive country in Europe for FDI
Speakers:
Elsa Rive, Managing Director Life Sciences division, North America, Business France
Charlotte Abitbol, Business Development Director East Coast, Life Sciences division, Business France
Charlotte Viard, Business Development Director West Coast, Life Sciences division, Business France
France is the most attractive country in Europe for FDI (before UK and Germany). According to EY Attractiveness Survey Europe (May 2020) "France's resurgence, which has gathered pace since 2017, is a direct result of reforms of labor laws and corporate taxation, which were very well received by domestic and international investors alike." Indeed, France is Europe's most attractive country in terms of its research tax credit (CIR).
France is a leading innovative nation thanks to globally acclaimed research centers, the quality of R&D talents, the proximity of French innovation clusters and the potential for research partnerships. France is ranked at the #1 place in hosting R&D activities in Europe.
Healthcare has always been a central industrial activity in the French economy, and is at the heart of a world-renowned research, public health and healthcare ecosystem. Innovation in life sciences has always been key in France. French research organizations are among the best in the world, clinical research is renowned for its strong expertise and France's medical research stands out for its excellence.
French Healthcare is an innovative public-private initiative aimed at bringing together French businesses, researchers, and healthcare professionals to jointly promote their activities, expertise, and technologies internationally.
Business France is the national agency supporting the international development of the French economy. It is responsible for fostering export growth by French businesses, as well as promoting and facilitating international investment in France. It promotes France's companies, business image and nationwide attractiveness as an investment location, and runs the V.I.E international internship program.
To know more about France in BIO 2020 : click here. Do not hesitate to contact us for more information about our portfolio of French biotech and pharmaceutical companies.
Elsa Rive, Managing Director Life Sciences division, North America, Business France
Charlotte Abitbol, Business Development Director East Coast, Life Sciences division, Business France
Charlotte Viard, Business Development Director West Coast, Life Sciences division, Business France