ONCOLOGY INNOVATION
The Search for New Approaches to Diagnosing & Treating Cancer
This panel is a discussion on topics relevant to investment in current innovations in the oncology space. Topics the panelists might consider discussing include:
The technologies/approaches that investors find the most compelling
Whether platform technologies or single assets are preferred for investment/partnerships
What criteria do investors use when assessing companies for their portfolio or pipeline
Panelists can discuss the industry-wide changes currently seen, including the advance of personalized medicine and the rise of new therapeutic approaches (CAR-T, oncolytic viruses etc.), and how that is affecting the investing landscape.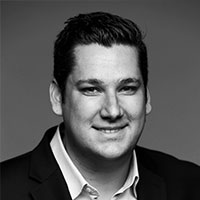 Travis Whitfill Partner Bios Partners
Travis Whitfill is a Partner at Bios Partners. His background began in molecular biology and biochemistry at the MD Anderson Cancer Center and Duke University. He is the co-founder of several startup companies. He is on the board of several companies, including Incysus Therapeutics. He brings a strong background in entrepreneurship and business and was acknowledged as Forbes' 30 Under 30 in 2018. He's also the Senior Analyst at Bios Research. He also is an Associate Research Scientist in the Departments of Pediatrics and Emergency Medicine at Yale. Mr. Whitfill has led numerous grant-funded projects, holds nearly a dozen patents, and has co-authored over 40 publications. Mr. Whitfill received degrees from Yale University (MPH) and Dallas Baptist University (BS) and is working on a PhD from University College London.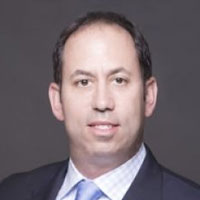 Ian Walters EIR Mediqventures
Ian Walters, M.D., M.B.A. is the Entrepreneur in Residence at Medqiventures and is part-time CMO of Intensity Therapeutics. Over his 16 year career, he demonstrated both leadership and expertise in drug development, including the advancement of multiple cancer compounds from research stages through approval.
Ian specializes in the evaluation, prioritization, and the innovative development of new therapies for the treatment of severe diseases. He has worked at Protein Design Labs, Millenium Pharmaceuticals, and Sorrento Therapeutics leading corporate development, translational medicine, clinical development and medical affairs.
Ian spent seven years at Bristol-Myers Squibb (BMS), where he managed physicians overseeing the international development of >8 oncology compounds (including Nivolimab (anti-PD-1), Ipilimumab (anti-CTLA-4), brivanib (anti VEGF/FGF), anti-IGF/IR, VEGFR2 biologic, Elotuzimab(antiCS1), as well as biomarker and companion diagnostic work. He also was a core member of the Strategic Transactions Group evaluating and executing licensing agreements, mergers and acquisitions, clinical collaborations, and the company's immuno-oncology strategy.
Before entering the private sector, Ian was a lead investigator at the Rockefeller University and initiated cutting edge immunology research to understand the mechanism of action of several compounds. Ian received his MD from the Albert Einstein College of Medicine and an MBA from the Wharton School of The University of Pennsylvania.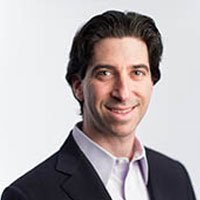 Scott Weiner Partner Amzak Health
Scott joined Amzak Health in 2020 and leads the Firm's activities to expand and manage its biotech portfolio. Prior to that he was a Partner at Pappas Capital where he spent 13 years focused on life science venture investing. Scott was previously an investment manager and research analyst for Silverback Asset Management's life science fund where he focused on healthcare securities investing. Before joining Silverback, he spent three years at Chicago Growth Partners focused on healthcare venture investments, and prior to that, he spent three and a half years in investment backing at Lehman Brothers where he worked in New York, London and Hong Kong. Scott has been a buy side investor in the life science sector for over 18 years and has been involved in over 30 venture transactions including Achillion (NASDAQ: ACHN), Inhibitex (NASDAQ: INHX, acquired by Bristol-Myers Squibb), Milestone Pharmaceuticals (NASDAQ: MIST), Plexxikon (acquired by Daiichi Sankyo), Rotation Medical (acquired by Smith & Nephew) and TESARO (NASDAQ: TSRO, acquired by GSK)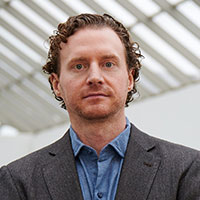 Mike Krepps Principal BrightEdge Ventures
Prior to joining BrightEdge, Mike worked as a strategy consultant for Charles River Associates. As an Associate Principal in the Life Sciences practice, Mike led engagements for CRA's pharma and biotech clients (primarily focusing on oncology, immunology, and gene therapy). Previous experience includes working as a scientist for the US Department of Defense and co-founding a neurological discovery startup called SynActive Biosciences. He received his MBA from the University of Chicago Booth and his BS & PhD (Genetics) from the University of Wisconsin-Madison.
Past Oncology Innovation Panel Videos