MEDICAL DEVICE INVESTORS
Investing in Novel Engineering
This panel focuses on investment in new medical devices from development stage through to early commercialization. Topics may include:
What are investors looking for?

Areas of interest
Overcrowded areas

How to approach an investor
Successful deals they've done before
Common mistakes/Red flags
Panelists will discuss how to meet the challenges of raising financing for a new device and advise startups on how to make the investment case for their novel technology. Panelists will also explore what technology areas are of top interest to them and how a startup can get them into dialogue regarding an investment or deal.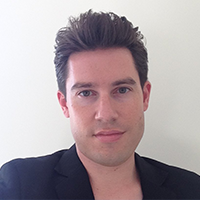 • Geoff Dacosta, Director, Business Development & Licensing, Medtronic
Geoff DaCosta is currently a Director of Business Development and Licensing within the Surgical Innovations business of Medtronic, where he coordinates M&A and strategic partnership activities. Geoff joined Medtronic in 2015 following its acquisition of Covidien PLC. He started with Covidien in 2008, serving in various roles, including Director of Strategy and Business Development within the Vascular Therapies business. Previously, he worked in the Transaction Advisory Services group of Ernst & Young, as well as multiple Boston boutique advisory firms. Geoff holds an MBA from the UCLA Anderson School of Management and a BA in Economics from the University of Pennsylvania.
• Diana Saraceni, Founder, Managing Director, Panakes Partners
Diana Saraceni is an investor with long experience in Venture Capital. She is currently Co-Founder & General Partner at Panakes Partners (www.panakes.it), an Italian Venture Capital firm dedicated to early stage investments in healthcare in Europe and Israel. Diana can rely on over 15 years of Venture Capital experience. She has also co-founded and managed 360 Capital Partners (www.360capitalpartners.com), one of the leading Venture Capital firm in Europe. She has led investments in a significant number of companies all over Europe, not only in the medical device sector, and generated several exits as IPO and M&A transactions. Ms Saraceni has a strong knowledge of the Venture Capital community in Italy and Europe. Ms. Saraceni holds an Msc in Engineering and an MBA from Luiss University.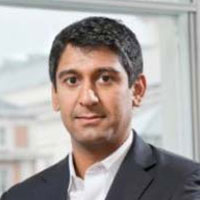 • Neil Swami, Life Sciences Advisor and Investor
Neil joins Catalyst with significant experience across healthcare investing, investment banking, and business development. Prior to CHV, Neil was a Partner at MVM, a later-stage healthcare investor in medtech, therapeutics, diagnostics, and digital health companies. He was also a healthcare investment banker and advisor at Locust Walk Partners, on the Strategic Development team at CVS Caremark, and a consultant at Oliver Wyman and ZS Associates. Neil trained at the Howard Hughes Medical Institute under Dr. Joachim Frank, the 2017 recipient of the Nobel Prize in Chemistry. Neil received an AB in the History of Science from Princeton University and an MBA in Healthcare Management from The Wharton School, University of Pennsylvania.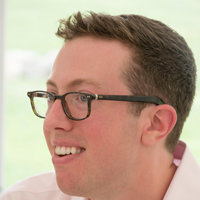 • Bryan Grulke, Partner, Volcano Capital
Bryan Grulke is a Partner at Volcano Capital, an early stage health care venture capital firm based in New York City. Volcano Capital focuses on the medical device sector and has made 15+ investments to date. Prior to joining Volcano Capital, Mr. Grulke worked as a strategy consultant at Bain & Company and in the corporate strategy group at Philips International. Mr. Grulke graduated from Harvard Business School and Duke University, summa cum laude with a BS degree in Economics.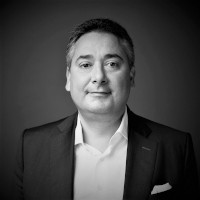 • Sam Ifergan, President & CEO, iGan Partners
Sam Ifergan is the president and CEO of iGan Partners and its sister fund Rowanwood Ventures, a Toronto-based venture group focused on healthcare IT, medical imaging devices, SaaS, and data-driven technologies. He has more than twenty years' experience in Venture Capital, and has an extensive tech entrepreneur background. He co-founded Visualsonics, a healthcare imaging company which was sold to Fujifilm. He also started and exited Brighter Mind Media, a multimedia company in education and Tri-Link Technologies, a VoIP telecom company. Sam has an MBA from the John Molson School of Business, and a Bachelor in Electrical Engineering from McGill University.
Past Medical Device Investors Panel Videos