LONGEVITY & AGE-RELATED DISEASE

Advancing Treatments to Ease and Delay Aging
The fight against aging comes in two guises – treating and managing the symptoms of aging, as well as researching longevity and delaying the effects of aging. These technologies can vary from therapeutics to delay or treat aging-related diseases, to rejuvenation therapeutics, to digital health applications to help aging populations maintain independence. Panel topics may include:
– Why are investors focusing on this space – why is it important to invest in therapies that treat or prevent age-related disease?
– How do you anticipate the market to grow over time? Where is the industry headed?
– From therapeutics to medical technologies, what kind of technologies are you most interested in?
– What is your firm's investment process?
– What are some investments you have made recently?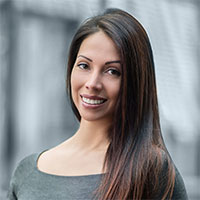 Alexandra Bause, Partner, Apollo Health Ventures
Alexandra is leading the venture creation programs that aim at founding new biotech startups targeting the aging process at a molecular level. She is also managing the pipeline and diligence process for external investment opportunities, predominantly focusing on preclinical stage biotech companies.
Before joining Apollo Ventures, Alexandra worked with The Boston Consulting Group where she specialized in biopharma strategy, market assessment and asset diligence. Her PhD studies at Harvard Medical School were focused on investigating the molecular mechanisms that contribute to cellular aging and could be targeted to increase mammalian health span. She is also a trained pharmacist with expertise in pharmaceutics and pharmacology.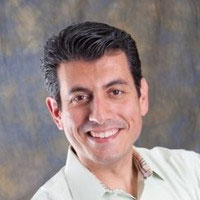 Brian Meshkin, Managing Partner, Profound Ventures
Brian Meshkin is Managing Partner of social impact fund, Profound Ventures. His social entrepreneurship began at 13 years of age when he led the lobbying effort to pass the nation's first bicycle helmet law for children following the death of a friend. Today, Brian is an award-winning entrepreneur, having founded and led some of the fastest growing technology companies in North America – ranked in the Deloitte Technology Fast 500 and the Inc. 500. The Baltimore Sun selected Brian as one of five "Earthly Angels" for his positive impact. He was chosen as the 2016 Emerging Technology Company CEO of the Year by the OC Tech Alliance/OCTANe, as a 2016 Excellence in Entrepreneurship Winner from the OC Business Journal, and a two-time finalist for the EY Entrepreneur of the Year Award. Previously, Brian was CEO of Proove Biosciences, and worked at Eli Lilly, Johnson & Johnson, and Prometheus Laboratories.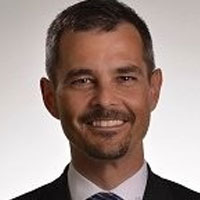 Patrick Burgermeister, Partner, KIZOO Technology Ventures
Patrick Burgermeister is an expert in life science investing with a double background in molecular biology and business. He joined Kizoo in 2019 coming from the venture capital group BioMedPartners where he was one of the partners. Moreover, his industry career encompasses also banking (as a senior analyst for pharma/biotech) and pharma (as a senior portfolio manager at Novartis). Patrick supports various biotech companies as a director on their boards, was a successful business developer for early-stage biotech companies and led collaboration and licensing deals with public and private companies. He headed business development at several companies including Apeiron Biologics and BioVersys.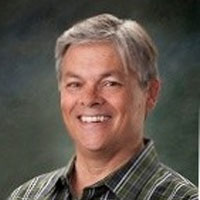 Joshua Barney, Member, Barrington Angels
Josh was a co-founder and executive of several startup companies. He now invests in technology and biotech startups through angel funds including SISUFunds and Barrington Angels. He is the managing partner of Barney & Karamanis, LLP, JS Barney and Associates, Ltd. and SBRA.LAW. He served as general counsel and financial advisor for the U. S. operations of several foreign corporations including LSIS (formerly LG Corporation), Kawasaki Trading and Kia Motors. He previously owned a law firm in Beverly Hills. He holds BS degrees in marketing and finance from CSU Chico, JD from UC Davis, and an LLM from Columbia University, NY. Barney is licensed to practice law in California and Illinois.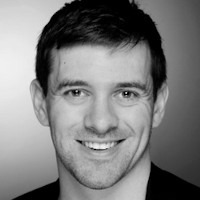 James Peyer, Founder and CEO, Cambrian BioPharma
James Peyer is the Founder and CEO of Cambrian BioPharma, a diversified pharmaceutical R&D company creating breakthrough therapeutics that target fundamental mechanisms of our natural degeneration we call aging. Cambrian founds, invests in, and builds biotech companies. He created Cambrian to explore the potential of our newfound knowledge of what makes us age, believing that medicines derived from this knowledge will enable the greatest medical breakthroughs of the 21st century. Before Cambrian, James founded and built Apollo Ventures, a life science investment arm of a group of impact-minded family offices in Europe. He built Apollo from its founding to being one of the world's leading investors in longevity biotech, deploying $20M and raising over $50M in the first three years of operations. He led investments in Cleara Biotech, Aeovian Pharmaceuticals, and Samsara Therapeutics, and served on the Board and/or in executive roles for all three companies. Before Apollo, James worked as a McKinsey consultant, earned his PhD at UTSW studying stem cell biology as a National Science Foundation fellow, and got his undergraduate with special honors from the University of Chicago.