FAMILY OFFICES & ANGELS
How Do Family Offices View Seed & Series A Rounds?
When Life Science Nation (LSN) first launched the Redefining Early Stage Investments Conference Series (RESI), we focused on bringing investors from beyond venture capital to meet face to face with entrepreneurs. Angels and family offices are two of these alternative sources of early stage capital. These investor types are distinct from each other in many ways but also work well together. The Angels & Family Offices panel will introduce RESI's entrepreneurs to these distinctions and also the ways in which these private capital pools are working together to fund healthcare innovation.
What do Angels and Family Offices have in common?
How do Angels and Family Offices plan their investment horizons?
Are Angels and Family Offices looking at the same sectors and opportunities as VCs?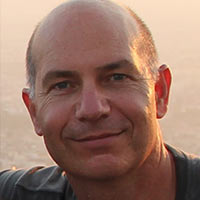 Yaniv Sneor Founding Member Mid Atlantic Bio Angels
Yaniv Sneor is a (reformed) physicist, who made the transition into the business world after being bitten by the entrepreneurial bug. Yaniv has been involved in founding, growing, managing and re-engineering companies for the past 25+ years, in multiple industries. He ran companies of different sizes and at different life-stages, led re-structuring activities, purchased and sold multiple companies, and negotiated and integrated joint ventures and strategic relationships.Yaniv is one of the founders of MABA – Mid Atlantic Bio Angels (bioangels.net) a life science angel investor group. He is president of Blue Cactus Consulting (bluecactusconsulting.com), and CEO of Native State Therapeutics, a recently-formed biotechnology company, in the neurodegenerative space.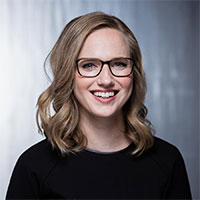 Alexandra Manick Associate Principal Schooner Capital
Alex Manick is an Associate Principal at Schooner Capital, a private investment office founded in 1971. Alex focuses on venture and growth stage opportunities in tech and healthcare, including therapeutics, IT, and digital health. Prior to Schooner, Alex worked as a process engineer for MIT spin-out start-up, 1366 Technologies, evaluated automobile manufacturing practices for the CTO at Tesla Motors, and consulted for various early stage tech companies. She currently serves as a Director at Remedy Plan Therapeutics and a board observer at Censinet and Millstone Medical. Alex holds a BS in Materials Science from MIT and an MBA from Stanford.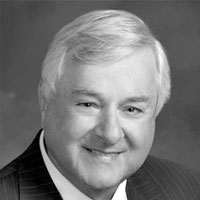 Paul Russo CEO KYTO Technology and Life Science
Dr. Paul Russo is the Founder and CEO of Kyto Technology and Life Science, Inc., a public entity actively investing in thoroughly vetted start-ups (www.kytotech.com ). He is also the Founder and Chairman of GEO Semiconductor, a world-leading supplier of automotive camera processors with over 250 design wins, where he was also CEO through 2015. He sits on several start-up boards in the US and Canada. He is a former board member of ATI technologies through its acquisition by AMD and is active in both the Band of Angels and the Keiretsu Forum and has recently joined the Silicon Catalyst Angels. Before GEO, Dr. Russo started Silicon Optix and Genesis Microchip. The latter dominated the chip market for flat computer displays and had a hugely successful NASDAQ IPO in 1998. Prior to the above, he served as GM of GE's Microelectronics Center and Manager of the GE Industrial Electronics Laboratory. Prior to GE, he was at RCA Laboratories, where he helped develop the world's first CMOS microprocessor, and the first uses of these devices in video games, auto engine control, and global communications. He received his B. Eng. in from McGill and his MSc and PhD in EECS from UC Berkeley. He holds 8 patents, has published extensively, and is the recipient of numerous awards, including the IEEE Centennial Medal and the Tech Pioneer Award from the World Economic Forum.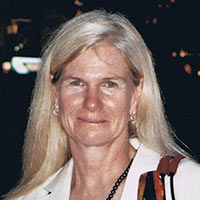 Sherry Grisewood Senior Investment Officer FoxHill Asset Management
Sherry has extensive Wall Street professional experience in banking, corporate advisory and research capacities primarily for early stage life science and related technology companies with particular focus in therapeutic areas where there is an intersection of technologies.
Sherry currently chairs the Audit Committee and is a member of the Compensation Committee for Tapimmune, Inc., and sits on the Board of Oncolix, Inc., both public companies, and Mobitech Regenerative Medicine, Inc., a private orthopedics device company. Sherry holds FINRA general securities, investment banking and research principals licenses, is a member of the CFA Institute, TERMIS, ASGCT, Women in Bio and the Jazz Society of New Jersey.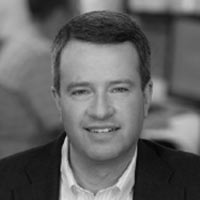 David Abraham Member Sky Ventures
Mr. Abraham is CEO of Phoenix Pharmaceutical Group Inc., which is a venture creation incubator; a member of Sky Ventures, a life sciences angel investing group in Boston (https://www.sky-ventures.com/); and Launchpad Venture Group (https://www.launchpadventuregroup.com/). In addition to his angel investing and venture creation activities, Mr. Abraham was formerly General Counsel and Chief Compliance Officer for Selecta Biosciences, Inc. Before joining Selecta, Mr. Abraham was employed at Johnson & Johnson, and practiced at various law firms including Innovation Legal Group, Wilson Sonsini Goodrich and Rosati, and Finnegan Henderson. He hold a JD from George Washington University School of Law, and a BS in Chemical Engineering from the University of Rochester.
Past Family Offices & Angels Panel Videos