EARLY STAGE THERAPEUTICS INVESTORS
Bringing the Newest Therapies to the Clinic
This panel aims to bring a diverse group of experts & senior decision making staff from VCs, corporate pharma, and other investor types together to discuss topics such as:
How they make decisions
What can startups do to be more attractive?
Areas of high need
Overcrowded areas
Common mistakes/red flags
The moderator will guide the discussion through topics including how the investors source & vet novel therapeutic assets, what kinds of technology are of interest to them right now, and how they as investors work with a startup to move a new drug toward commercialization.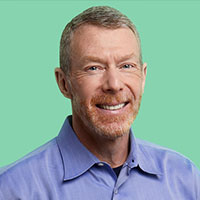 Brent Ahrens General Partner Canaan Partners
Brent leads investments in an array of healthcare companies, with a focus on biopharma and medtech. Prior to joining Canaan, Brent worked in both commercial and technical roles at General Surgical Innovations, Ethicon Endo-Surgery (J&J), and IAP Research. He also has several surgical instrument patents to his credit. Brent earned an MBA from the Tuck School of Business at Dartmouth College after graduating with a B.S. and M.S. in Mechanical Engineering from the University of Dayton.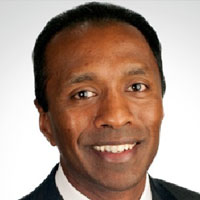 Anjan Aralihalli Venture Partner CTI Life Sciences Fund
Anjan or "AJ" Aralihalli is currently a Venture Partner at CTI Life Sciences, a leading Canadian venture fund with $245M CAD AUM. CTI is currently raising a third fund targeting $200-250M CAD. He is also a steering committee member of a NYC based angel investment group called Mid-Atlantic Bio Angels (MABA). He has over 20 years of experience working in the biotech and pharmaceutical industries. AJ is also a member of the Board of Directors for the Muscular Dystrophy Association (MDA), the largest non-profit organization dedicated to neuromuscular disease care and research in the United States. He is also a corporate fundraiser for Wings Over Wall Street (a NYC based charity raising money for ALS research) and the Robert Packard Center for ALS Research at Johns Hopkins University. He received his BSc from Concordia University, MBA from Queen's University (both in Canada) and did his MSc in Biotechnology at Johns Hopkins University. He lives in the Princeton, NJ area with his wife and son.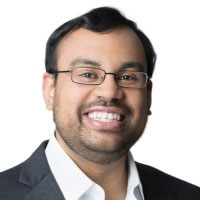 Shaan Gandhi Principal Northpond Ventures
Shaan is a Principal at Northpond Ventures and leads Northpond's Cambridge office. Prior to joining Northpond Ventures, he was a Principal at the Longwood Fund, where he created and invested in life sciences companies, including Pyxis Oncology, a cancer immunotherapy company focused on novel modulators of the tumor microenvironment, which he co-founded and served as President. Previously, he was an attending hospitalist at the Massachusetts General Hospital, where he also did his residency in internal medicine. He holds an M.D. from Harvard Medical School, an M.B.A. from Harvard Business School, where he was a Baker Scholar, a D.Phil. in medical oncology from the University of Oxford, where he was a Rhodes Scholar, and a B.S. with honors in biochemistry from Case Western Reserve University. He is the Secretary/Treasurer of the Suffolk District Medical Society, the professional medical society of Boston, and a trustee of the Boston Medical Library.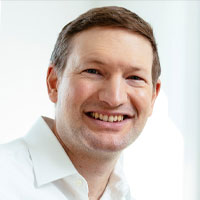 Peter Neubeck Partner, Head of Germany Kurma Partners
Peter Neubeck is a Medical Doctor, educated at Ludwig-Maximilians-Universität in Munich as well as Harvard Medical School with postgraduate training at Großhadern University Clinic, The Cleveland Clinic and Beth Israel Deaconess Hospital, Boston. After obtaining an MBA from INSEAD Peter started his business career at McKinsey & Company in Zurich and then moved to Novartis where he was leading Global Disease Area Strategy before taking over responsibilities as Global Project Leader for a high profile late stage development project in the space of Cardiovascular Medicine. He entered the Venture Capital industry with TVM Capital in Munich in 2008 where we gained experience both as investment manager and in building, running and successfully exiting several portfolio companies, most notably rare disease company Aspireo which was sold after clinical PoC to Swedish Biotech Cortendo.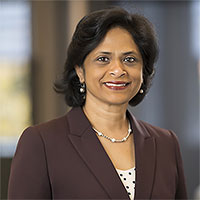 Shobha Parthasarathi VP, External Innovation and New Ventures Xontogeny
Shobha is responsible for identifying commercialization opportunities at Xontogeny and working closely with startup founders and entrepreneurs and engaging with the external innovation ecosystem. Prior to Xontogeny, Shobha was Vice President, Strategic Alliances and Business Development at Harrington Discovery Institute, where she helped advance large number of drug discovery programs and managed the Institute's portfolio of investments. Before Harrington Discovery Institute, she was Senior Director, Business Development at the North Carolina Biotechnology Center. She began her research career in drug discovery at Takeda Oncology (Millennium Pharmaceuticals) in Cambridge, Massachusetts. Shobha completed her Ph.D. in Molecular Genetics and Microbiology from Rutgers/University of Medicine and Dentistry of New Jersey-Robert Wood Johnson Medical School. She serves on the external advisory Boards of several companies and Institutions.
Past Early Stage Therapeutics Investors Panel Videos