DIGITAL HEALTH
Leveraging Software to Lower Costs and Improve the Quality of Care
This panel focuses on investing in innovative digital health products that bring new efficiencies to the healthcare system, change how care is delivered or managed, and how patients are involved in their own care. Panelists will explore topics related to investing in digital health, including:
In what kinds of digital health technologies are they interested in investing?
What metrics and evidence do you look for in a digital health startup?
How can an early stage digital health company demonstrate the value of their products?
What are the main challenges for startups raising capital in this space?
The moderator and panelists will discuss this rapidly evolving field of healthcare investment, and will introduce the audience to the key fundraising opportunities and challenges facing digital health entrepreneurs today.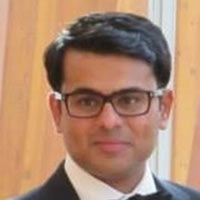 • Sohaib Siddiqui, Managing Partner, Kettlebeck Ventures
Dr. Sohaib Siddiqui is a managing partner at Kettlebeck Ventures, which is a family office based in Toronto, Canada. The company maintains a diverse portfolio of investments in land, tech and healthcare. Sohaib leads the healthcare strategy which aims to conduct impact investing in life science. As part of the company's healthcare thesis, the group aims to advise early stage start-ups, help them network in the healthcare ecosystem and make strategic investments. Sohaib has a Bachelor of Science in Biology from Queen's University. He also studied at the Royal College of Surgeons in Ireland where he has received degrees in Medicine, Surgery, Obstetrics and Gynecology. He loves working with start-ups in order to provide strategic capital and insight to tackle challenging problems in healthcare.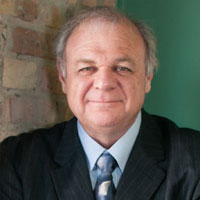 • Bob Saunders, General Partner, OCA Ventures
Bob Saunders is a General Partner of OCA Ventures and chairs its healthcare investing activity. He represents OCA on the boards of mPulse, ReGroup Therapy and HealthiPass. He is also a Co-Founder and Chairman of XLerateHealth, a healthcare accelerator in Louisville, KY. Prior to OCA, Bob was a Senior Managing Director and General Partner at Chrysalis Ventures (Louisville) from 1997 to 2009 and served as a Senior Advisor to Chrysalis from 2009-2010. He was also co-founder of Saunders Murdock and Associates, a life science "super-angel" investor, and a Senior Managing Director at Providian Capital Management from 1993-1997. He began his career in business strategy consulting and worked with both The Boston Consulting Group and Bain & Co. Over the last 30 years, he has invested in several dozen startup companies and has mentored 100+ startups. Bob received a B.A. from Stanford University, an M.Sc. from the London School of Economics, and an M.A. from Harvard University. Bob is both a Fulbright Scholar and a Marshall Scholar.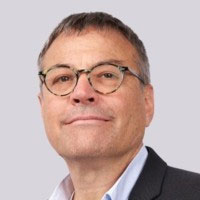 • David Gordon, Head of Investments, Longliv Ventures
David Gordon is a Digital Health pioneer and a tech veteran. He has been at the forefront of technology for some 25 years, holding senior positions at Intel, Partner Communications Company (Orange Israel), and Elbit – in strategic planning, product development, business development and technology forecasting; he has created and managed research, innovation and corporate venturing frameworks. He was one of the founders of Partner, where he managed for 7 years its international business; over the years he was involved in several start-up ecosystems via entrepreneurship, investment and mentoring.
David Gordon started his career as a military officer, a programmer and an archaeologist and also spent a term in journalism. David holds B.Sc. and M.A. degrees of the Hebrew University in Jerusalem.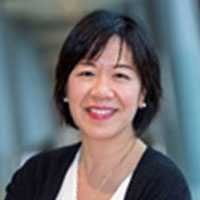 • Debbie Lin, Executive Director – Digital Health, Boehringer Ingelheim Venture Fund
Dr Debbie Lin is Executive Director at Boehringer Ingelheim Venture Fund in the US and leads the US efforts in Digital Healthcare. She is a scientist by training and joined Boehringer Ingelheim in 2008. Within Boehringer Ingelheim, she worked across various regions and divisions in the US in Medical Affairs, Health Economics and Outcomes and in Corporate Headquarters in Germany in Corporate Strategy and Development. She led BI's global venture into stroke rehabilitation setting up the first stroke rehabilitation center pilot in Shanghai, China and in Lisbon, Portugal. She now leads the Venture Fund efforts in digital healthcare for the US.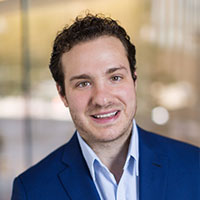 • Richard Proscia, Senior Associate, Providence Ventures
Richard joined PV in 2019 as a Senior Associate. Prior to joining PV, Richard sat on the corporate innovation and development team at CVS Health, focused on digital health strategy, partnerships, and investments. Before CVS, Richard spent time on the corporate venture capital and development team at Athenahealth, where he focused on early stage investing, acquisitions, and partnerships for the More Disruption Please program. In his spare time, he also serves as an Advisor for TMCx, the Texas Medical Center Accelerator program and the MassChallenge HealthTech program. Richard is a graduate of Bentley University with a Bachelor's of Science in both finance and accounting.
Past Digital Health Panel Videos