DIAGNOSTICS INVESTORS
New Generation of Technologies Changing Treatment Paradigms
This panel focuses on investments in innovative diagnostics, ranging from IVD, genomics, precision medicine, and more. Topics may include:
Current areas of interest

Current challenges in this ecosystem
Navigating the competitive landscape

Commonly observed red flags
Successful deals
Panelists will discuss how companies can successfully fundraise for their budding diagnostics technology and the best way to successfully approach and develop a relationship with relevant investors. Panelists will also explore current areas of interest and why they are relevant, as well as developmental and regulatory hurdles and how companies can address these problems to attain key milestones.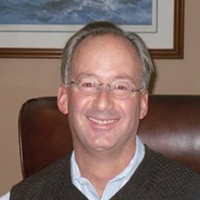 • Nat Brinn, Partner, VC23
Nat Brinn has a successful track record of venture capital and other private investments, acquisitions and business management. He is a partner of both Vital Venture Capital and VC23. Nat has invested in 23 early-stage biotechnology and software companies including Gingko Bioworks, Quantalife (acquired by Bio-Rad), Twist Bioscience, 10X Genomics, AxioMx (acquired by Abcam), HealthTell (acquired by iCarbonX), CD Diagnostics (acquired by Zimmer), General Automation Lab Technologies, TOMA Biosciences and Tangen Biosciences. Nat has served as a director of various portfolio companies. His previous experience includes roles at HSA Bank (CEO), Webster Bank (EVP) and other firms in corporate development and investment positions. He has an MBA from Duke University, where he was a Fuqua Scholar and his class graduation speaker. Nat did his undergraduate work in economics and mathematics at University of Delaware in the undergraduate honors program.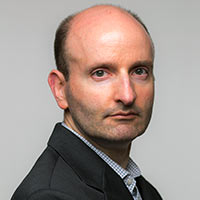 • David Cruikshank, Partner, ARCH Venture Partners
Mr. Cruikshank focuses on instrumentation/electronics, biotechnology, medical diagnostics & devices, semiconductors, nanotechnology, advanced materials, and IT. Since joining the company as an Associate in 2007, he has supported the formation, investment, and growth of a number of companies. Mr. Cruikshank is a Director to Omniome and Encodia and an Observer to multiple companies. Mr. Cruikshank has participated and provided operating assistance to other companies including Ciespace, PixelEXX Systems, and Crystal IS. Mr. Cruikshank was formerly with Toshiba as an engineer and manager in BD. Prior to that, he was with Conexant Systems as an Industrial Engineer. Mr. Cruikshank holds an M.B.A. with Honors from the University of Chicago, an M.S. in Industrial Engineering and Operations Research from UC Berkeley, and a B.S. in Mechanical Engineering from UCLA, where he graduated Summa Cum Laude and was elected to Phi Beta Kappa.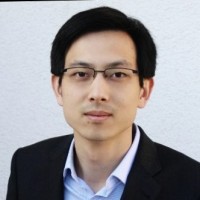 • Yanxiang Zhou, Associate, Illumina Ventures
Yanxiang is an associate at Illumina Ventures located in Dublin. He is focusing on European opportunities and increases the presence of Illumina Ventures across the Atlantic.
Before joining Illumina Ventures, Yanxiang was a Consultant at the Boston Consulting Group in Berlin specializing in healthcare. He worked for pharma companies, medical technology players, health insurances, and in the agricultural sector on projects ranging across technology assessment, business development, commercial optimization, digital marketing, due diligence and organizational topics.
Yanxiang obtained his Ph.D. in Molecular Biology from University College London while doing research at the London Research Institute (now part of the Francis Crick Institute). He also holds an MRes in Cancer Biology from Imperial College London, a B.Sc. in Bioinformatics from the Technical University of Munich and a B.Sc. in Chemistry and Biology from the University of Munich.
• Lily Kim, Scientific Director, OS Fund
Lily is an expert in early-stage life sciences commercialization. She attended both Harvard and MIT and concentrated in Electrical and Biomedical Engineering. Prior to OS Fund she was part of the business development team at the Wyss Institute for Biologically Inspired Engineering at Harvard University, where she worked on DNA nanotechnology, synthetic biology, diagnostics, medical devices, drug delivery, and robotics. She also served on the MIT Enterprise Forum Innovation Series Committee. She is a Hertz Fellow and has served on the Board of Directors at the Hertz Foundation.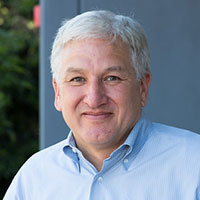 • Bill Hyun, Venture Partner, Genoa Ventures
With more than 25 years of life technology experience, Bill Hyun is a respected expert in both basic research and clinical lab technology development. At the UCSF, Bill directed one of the largest academic core facilities in the world with a strong concentration on cytometry and genomic technologies. His academic career included joint appointments at UC Berkeley and the Lawrence Berkeley National Lab, three honorary doctorates, and authorship of over 100 peer-reviewed publications. Bill has been directly involved in the conception, design, engineering and validation of numerous commercially successful analytical instruments, consumable products, and software programs. Bill has been a founder, investor, and/or advisor to more than 50 startups. Bill is a current board member for five companies, has served as Venture Partner with two Bay Area venture groups, and is closely affiliated with four life tech incubators.
Past Diagnostics Investors Panel Videos