CORPORATE VENTURE CAPITAL
The Corporate Landscape Morphed & New Opportunities Abound
This panel discusses what strategies are employed by corporate venture capital firms for investments and partnerships with early-stage companies. Potential topics for the panel include:
What corporate VCs look for in companies

What working with a corporate VC entails

What companies should do to be relevant to the corporate VC
Panelists could also discuss the relationship between the corporate venture capital firm and the parent company and how it affects investment criteria.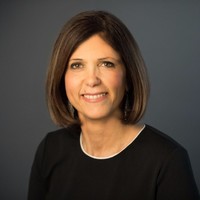 • Alessandra Di Bacco, Venture Partner, Takeda Ventures
Alessandra Di Bacco joined Takeda Venture (TVI) in December 2018 as Partner and is based in Cambridge, MA. Prior to joining TVI Alessandra held senior positions in Translational Medicine, Marketing and Medical Affair departments at Takeda. During her tenure Alessandra played an integral role in the development and commercialization of oncology products and was part of several interdisciplinary teams working for the approval of novel clinical endpoint for Multiple Myeloma.
Prior to joining Takeda, Alessandra held scientific positions with Merck, the European Institute of Oncology and the Italian National Research Council in Milan. Alessandra holds a B.Sc. in Biology from the University of Milan (Italy), a Ph.D. in Biochemistry from the University College Cork (Ireland) and trained as postdoc at Harvard Medical School in the Pathology Department."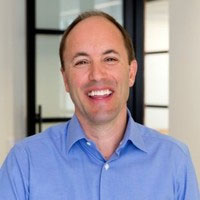 • Dave Schulte, Managing Director, McKesson Ventures
Dave Schulte is a Managing Director and co-leads McKesson Ventures investing efforts. Previously, he helped grow Kaiser Permanente Ventures from $20M to $400M of assets and managed the investment team.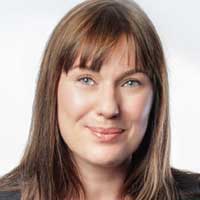 • Claire, Leurent, Principal, Venture Investments, Johnson & Johnson Innovation
Claire is Principal of Venture Investments at Johnson & Johnson Innovation – JJDC, Inc. (JJDC) and is based in the Johnson & Johnson Innovation Center in Boston MA. Claire focuses on pharmaceutical investments in areas of strategic interest to Johnson & Johnson.
Prior to joining JJDC, Claire was Investment Director, then Managing Director, at Samsung Ventures with a focus on Life Science, Health Economics and Connected Health sectors. Prior to Samsung Ventures, she spent 14 years in the pharmaceutical industry in R&D. At Pfizer, she led teams in design and implementation of clinical plans from First in Human to Proof of Concept studies with end-to-end accountability for various development programs ranging from small molecules and biologics to digital technologies. Prior to Pfizer, Claire supported large global multicentric phase 3 pre/registration studies and launch activities at Wyeth Pharmaceuticals in Neuroscience and Women Health. Prior to Wyeth, she was Project Manager at Forenap, a neuroscience CRO, where she advanced a portfolio of clinical protocols for diverse global pharma clients. In this position, she acquired first-hand operational experience in clinical trials and oversaw First in Human studies at the Phase 1 center.
Claire earned her PhD in molecular and cellular biology at the Institute of Genetics, Molecular and Cellular Biology (IGBMC) of Strasbourg, France. She also earned a certificate in Pharmacology from La Pitié-Salpêtrière (Paris VI), and the FIEC certificate in Clinical Trial from Louis Pasteur University (ULP, Strasbourg). She earned her MBA at MIT Sloan."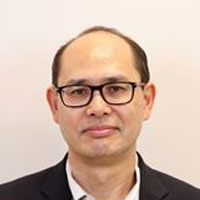 • Sakae Asanuma, President, Taiho Ventures, LLC
Sakae Asanuma established Taiho Ventures as the founding President in 2016. Prior to joining Taiho, he was President and CEO at Astellas Venture Management and US Head of Astellas Innovation Management in 2011-2015. Prior to Astellas, he worked for Yasuda Enterprise, a Japan/US-based VC firm in 2000-2011. He has invested in more than 50 biotech companies since 2000 and half of them achieved IPOs or M&As. During his days at Taiho and Astellas, he closed dozens of research collaborations with academia and biotech ventures, including several build-to-buy or spin-out deals.
• Tom Gibbs, Director, Debiopharm Innovation Fund
Tom Gibbs is Director at Debiopharm Innovation Fund, Switzerland where he is responsible for new investments in smart data companies in the healthcare space. He is currently a Director on the boards of Kaiku Health, BC Platforms, and Immunexpress. Previous board positions include Biocartis and GenePOC. Tom holds a PhD in molecular microbiology from the University of Warwick and has 30 years' experience in the commercialization of life science technologies in start-ups and established companies in Europe and the USA (including Molecular Devices Corp, Covalys, Med Discovery, Debiopharm). His responsibilities have included quality assurance, operations, late-stage product development & marketing, and business development. He is excited to apply this breadth of experience to the digital health revolution, helping companies make a medically meaningful impact.