BIG PHARMA
Pipeline Strategy for Preclinical and Early Clinical Assets

In recent years, big pharma companies have begun looking outwards for innovative new therapeutics to add to their pipelines. This panel brings togerther speakers from various big pharma companies discussing topics such as:
How big pharma sources assets
The evaluation and investment process
Key factors of interest
How early-stage big pharma is willing to look
These panelists will shed light on the process that big pharma goes through when sourcing early-stage assets and advise startups on how they can best make a case for themselves. Panelists will also explore various trends within the therapeutics marketplace, what assets are of interest to their company, and what they think will be big in the future.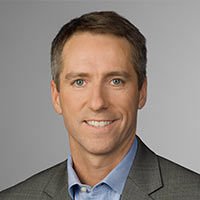 Chris Haskell VP, Head of West Coast Innovation Center Bayer
Dr. Chris Haskell leads Bayer's West Coast Innovation Center, supporting Bayer's Drug Discovery activities by developing and managing partnerships with US companies and academia. Haskell is also responsible for the CoLaborator, a biotech incubator space which houses a number of startup life science firms, fostering collaboration between Bayer and emerging innovators. Haskell is also board chair emeritus and current board member of CLSI. After his graduate work at the UC-Davis and a postdoctoral fellowship at The Gladstone Institute, Haskell joined the Immunology group at Berlex Biosciences. Since joining Bayer in 2007, Haskell has served in various roles, including the Acting Head of Applied Research, responsible for hemostasis research and drug development. In late 2009, Haskell was named head of Bayer's Science Hub. In 2017, he assumed oversight for the West Coast Innovation Center.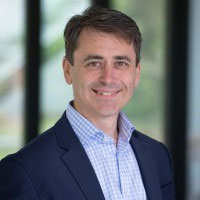 Mark Ralph, Executive Director, Digital Health, Boehringer Ingelheim Venture Fund
After completing his Master's degree in chemistry, Mark joined Boehringer Ingelheim in 2001 as an Associate in the medicinal chemistry department. During his tenure with the company, Mark has successfully transitioned into several diverse roles. As a manager of international external resources, he led the development and implementation of processes that were responsible for increased productivity from outsourced resources in China and India. Upon completion of his MBA (Finance) in 2009, Mark took a new role as a finance manager in the prescription medicine controlling group, in which, he provided fiscal guidance to brand teams in the planning and execution of direct promotion budgets. In his current position, Mark is responsible for leading cross functional teams in the identification and evaluation of new discovery stage platform technologies. Through the management of the research and development contracts group, he is also responsible for leading the negotiation of strategic partnerships with universities and evaluation studies with biotechnology companies and contract research organizations.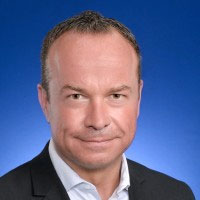 Tim Luker Senior Director, Emerging Technology & Innovation, Corporate Business Development Eli Lilly & Co
Tim Luker is currently VP External Innovation at Eli Lilly. He leads Lilly's external advancing innovation process within Global Corporate Business Development. This role supports Lilly's external VC funds targeting transformational early stage research across 4 therapy areas and runs due diligence and search and evaluation initiatives.Tim is an experienced drug hunter with 17 years' experience (>60 patents and publications). Prior to Lilly he worked at Shire, Polleo Pharma (founder) and AstraZeneca.Tim has a PhD in chemistry from the University of Southampton, carried out post-doctoral research at Universiteit Van Amsterdam and is a Prince2 qualified project manager.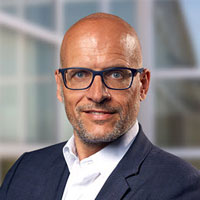 Ton Berkien Director, Business Development Amgen
Ton Berkien is Director Transaction in Amgen's Global Business Development team. Prior to joining Amgen, he was CBO and member of the executive management team at the Danish biotech company Nuevolution, which was acquired by Amgen in July 2019. Before joining Nuevolution he served as Senior Director Corporate Development at Takeda Pharmaceuticals, Switzerland, where he was responsible for leading several M&A transactions in the USA and Europe as well as in various emerging growth markets. Prior to Takeda, he held a similar position at Nycomed Pharmaceuticals. During 2003-2007, Ton was Director of Competitive Intelligence at Ferring Pharmaceuticals, where he was responsible for CI project management in both the R&D and commercial organisation. He has a BA degree in Economics from the Saxion University of Applied Science in The Netherlands and an LSid from Harvard Business School/IMD/PwC.
Past Big Pharma Panel Videos