ASIA CROSS BORDER PARTNERSHIPS
ASIA Firms Looking to Build Global Partnerships
This panel will feature 4 speakers and a moderator all from Asia Cross-Border Investment groups discussing topics such as:
Navigating the bilateral ecosystem, given the current trade tensions between USA and Asia
Key difference between the Asia and US Markets
What are they looking for as cross-border investors?
How can companies make themselves appealing to initiate a Asia cross-border partnership?
What does the investment process look like in Asia?
Panelists will discuss how they evaluate opportunities in the context of being cross-border investors and will touch upon how the current market in Asia may be different from other global markets. Panelists will also discuss the best ways that companies can approach investors like them and how companies can better prepare themselves if they're interested in working in Asia.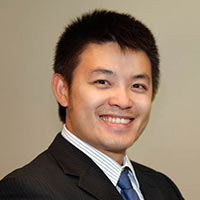 Shaoyu Chang, Vice President, FC Capital
Shaoyu is Vice President for FC Capital, a China-based VC/PE fund specialized in cross-border investments. With parallel RMB and USD funds under management, FC cultivates and invests in early- and growth-stage ventures, with a focus on sector leaders in biopharma, medical technology, and data analytics. Previously, Shaoyu served as Investment Manager for Virtus Inspire (VI) Ventures. Prior to that, Shaoyu was Director of Investor Research at LSN and Research Scholar at Duke University. Shaoyu received Master of Public Health from Harvard Chen School of Public Health and M.D. from National Taiwan University. Shaoyu is US Regulatory Affairs Certified with robust knowledge in pharmaceutical development.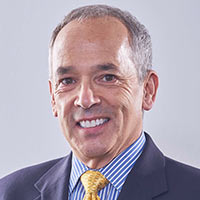 Bruce Cohen, Advisor, Xeraya Capital
Bruce Cohen is an Advisor with Xeraya Capital. He was the founding President and CEO of Acacia Biosciences, Cellerant Therapeutics and VitaPath Genetics. He served as CFO at GeneSoft Pharmaceuticals and held senior positions in business development and marketing at SEQUUS and at Baxter. Bruce was the President of ViTel International Inc., an electronic messaging company. He also served as a management consultant with Monitor Company and was a member of the founding team of the Tufts Veterinary School. He is currently serving as CEO of Prime Biologics in Singapore. He represents Xeraya on the boards of Chrono Therapeutics, Iconic Therapeutics and Rapid Micro Biosystems. Bruce holds a BA, cum laude and an MA from Tufts University; and an MBA with distinction from Harvard Business School.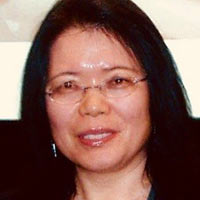 Laura Hong, President, Klus Pharma
Laura Hong, M.D., Ph.D.: Dr. Hong is currently the President of KLUS Pharma, a subsidiary of Kelun Pharmaceutical Group,based in great Princeton area, NJ. She has broad experience in drug R & D for both small molecules and biologics. As a major contributor, she helped a start up company to push an anti-cancer compound to IND and Ph I development. During her 14 years tenure as a principal investigator at Merck with increased responsibility, Dr. Hong led various initiatives for biologic drug development and had served at the early and late drug development team (EDT & LDT) for more than 8 therapeutic protein and antibodies development from PCC to Ph II; more than 10 Merck vaccine projects from Ph I to the market launch, including DENG, CMV, Zepatier, Vaqta, Gardasil 4/9. Before beginning her industry career, Dr. Hong completed her fellowship training at the Cleveland Clinic Foundation at the Department of Cancer Biology joint with OB/GYN where she investigated in tumor angiogenesis and metastasis of ovarian and breast cancer. She has previously served as the President of SAPA-Greater Philadelphia. Dr. Hong received her M.D. from China Medical University and Ph.D. from the Faculty of Pharmacy, Descartes University in collaboration with the French National Institute of Health (INSERM) in Paris, France.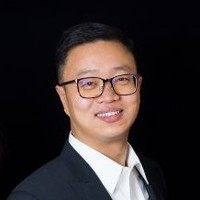 Ben Sun, Advisor, Berkeley Skydeck
Ben Sun is an experienced investor active with angel-stage companies in Silicon Valley, Asia and other parts of the world. As a business executive, Ben is a market eco-system developer focused on technology and healthcare companies.
Ben has 16+ years of cross border business experience in the fields of research, consulting, government, NGOs and investment. Earlier in his career, Ben was executive director of a China-based chapter of a global angel network.
Ben's extensive range of business connections brings value to clients wishing to form market presence, distribution and technology support partnerships in Asia, Europe, Latin America and the US. Ben is expert in market entry planning, investment planning and funding solicitation. As a consultant prior to Metaphase, Ben advised global corporations including McKesson on how to enter and grow their presence in China. Today he helps Metaphase clients form mutually beneficial alliances across world in the fields of technology, banking, healthcare and higher education.
As an advisor, Ben works with startups from UC Berkeley's SkyDeck accelerator and the San Francisco-based Vault accelerator. He also advises private industry executives and teams in the San Francisco Bay Area. He has helped listed companies such as Bank of Communication and China Sunergy come into the US market as part of his role as head of China operations for ChinaSF.
Ben has developed insights and access to innovators in up-and-coming global trends through his work with angel groups across China, US and Europe. He is a valued speaker at innovation conferences and judge at tech-pitch competitions.
Ben's experience backs his advice to entrepreneurs, investors, partnerships, and programs. His considerate, patient, and approachable demeanor make him a trusted and a valued ally to all who know him.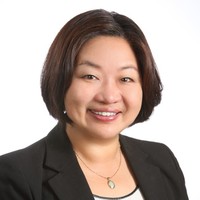 Lin Sun-Hoffman, Partner, Liu Chen & Hoffman LLP
Dr. Lin Sun-Hoffman is a patent attorney with 20-year experience focused on innovative life sciences client matters. Lin has rich experiences in handling all aspects of intellectual property matters, including the drafting and prosecution of patent application, IP due diligence, opinion work, licensing transactions and technology transfers.
In addition to her patent work, Lin has extensive experience with Chinese regulatory authorities, i.e., the Chinese FDA and the General Administration of Quality Supervision, Inspection and Quarantine (AQSIQ), and broader expertise in US and Chinese government affairs, serving clients ranging from start-up to Fortune-100.
Lin's diverse background has prepared her to tackle the toughest challenges facing innovative life sciences companies today, starting with her time as a patent examiner at the United States Patent and Trademark Office (USPTO). She left USPTO to serve as managing patent counsel at Celera Genomics before joining the Life Technologies Corporation (formerly Applied Biosystems, now Thermo Fisher). She is a frequent speaker in China, the US, and Europe, including participation at the invitation of USPTO to speak at SIPO and WIPO Conferences.
Past China Cross Border Partnerships Panel Videos