AI IN HEALTHCARE
Cutting Edge Computing Creates New Opportunities for Healthcare Investors
This panel focuses on the many applications of AI in healthcare, from pathology applications to diagnostics to personalized medicine. Topics may include:
What are investors looking for when evaluating AI companies in the healthcare space
Where is AI in healthcare now and where is it going
What are the challenges facing AI, including regulatory challenges
What is the potential of AI in the future of healthcare
Panelists can discuss what is AI in healthcare and how is it different from machine learning, what applications are the most exciting and how to catch an investor's interest in this space. In addition, panelists can discuss the risks associated with such new technology where the regulatory pathway is not yet clearly defined.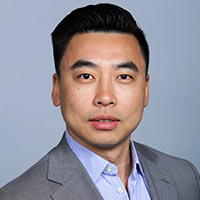 • Sean Cheng, Senior Investment Manager, Philips Health Technology Ventures
Sean is currently an Investment Manager at Philips Ventures, a portfolio of promising health tech companies including Babyscripts, Xealth, Mytonomy, as well as a fund-of-funds to fulfill the Philips Healthtech strategy. He is interested in early-stage investment opportunities in digital health, medical devices and therapeutics. Previously, Sean held positions at the Boston Consulting Group, the U.S. FDA, and NASA. Sean also serves on the Board of Directors of The Professional Center for Child Development, Board of Advisors at the Johns Hopkins University, and the Advisory Council of the World Economic Forum's Global Shapers Community. Sean holds a PhD in Engineering Design from the University of Cambridge in England, where he developed expertise in medical device design and optimization algorithms.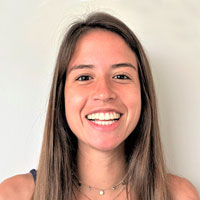 • Emilia Gonzalez, Principal, Joyance Partners
Emi is an entrepreneur, running-enthusiast, investor and world traveler based in Boston. Prior to Joyance, she founded a diabetes digital health company, worked for Half Court Ventures, an early-stage VC firm, and was the Director for Harvard's premier undergraduate competition, i3 Innovation Challenge. She holds a BA in Molecular Biology from Harvard College and is a co-author in two publications related to cardiovascular regeneration in Circulation Research and Nature Communications. At Joyance, she focuses on biotech and healthcare investments. Emi is passionate about health equity and helping founders accomplish their goals.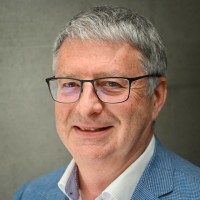 • Marc Lambrechts, Senior Investment Manager, Capricorn Partners
Was a senior scientific advisor at IWT and section head with the R&D division of Terumo Europe prior to joining Capricorn Venture Partners. He has a PhD in Microelectronics from the University of Leuven, with a specialisation in biosensors.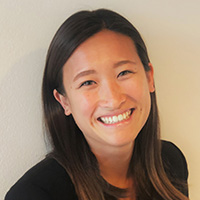 • Elaine Mo Vice President Ascend Capital Partners
Elaine is an experienced management consultant with over 6 years of consulting experience. Many of her projects have involved strategic planning and change management. Elaine is specialized in business operations effectiveness and process optimization. Her clients include the US Federal Government and utility companies. Elaine has also been trained in change management and data analysis. She also serves as an advisor for start-up companies and accelerator programs in the San Francisco, California area. She has worked part-time for Ascend in previous years as an analyst in Beijing, most notably during its NVC deal. Now, she manages their healthcare investments in business development, sales, and operations.
Past AI in Healthcare Panel Videos