Raising Early Stage Capital in Difficult Times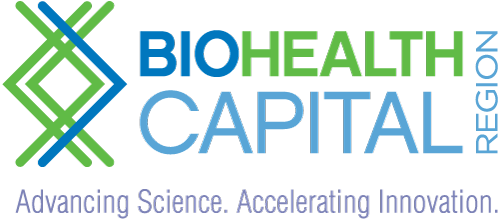 Companies are still working to raise capital while we remain socially distant. Join us as we discuss how to best adjust and continue attracting investors to your business. Moderator, Rich Bendis, Founder, President and CEO of BioHealth Innovation, is joined by investment experts from Alexandria Venture Investments, The BioHealth Capital Fund, Boston Millennia Partners, and JP Morgan.
• Richard Bendis, President/CEO, BioHealth Innovation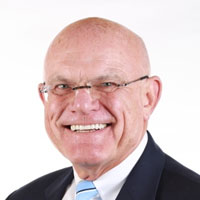 Rich Bendis is an entrepreneur, corporate executive, venture capitalist, investment banker, innovation and technology-based economic development leader, international speaker, and consultant. He currently serves as founding President and CEO of BioHealth Innovation, a Maryland public¬private partnership focused on accelerating the growth of commercially relevant science. He is also founding President and CEO of Innovation America (IA), a national public¬private partnership focused on accelerating the growth of innovation economy in America. As one of the most recognized experts in the field of innovation economy, Mr. Bendis has served on boards and task forces including the White House U.S. Innovation Partnership Advisory Task Force, the Small Business Innovation Research Committee, the Maryland Life Science Advisory Board, and the National Association of State Venture Funds board; State Science and Technology Institute, and the Ernst & Young Entrepreneurial Institute as a national/regional judge and EOY winner.
---
• Conley Jones, Senior Asscoiate – Science & Technology, Alexander Venture Investments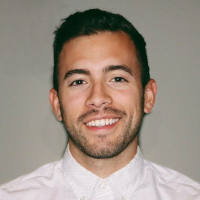 Conley Jones is a Senior Associate with Alexandria Venture Investments and Alexandria Real Estate Equities, Inc., where he helps manage the company's New York and Maryland tenant and investment portfolios. Prior to joining Alexandria in 2016, Conley worked in a number of roles spanning the life science sector, including experience as a post-baccalaureate researcher with Harvard Medical School, as a Healthcare Informatics specialist with Inova Health Systems, and as a Business Analyst with liquid biopsy company Sevident, Inc. Conley received his B.S. in Biology from The College of William & Mary, and his M.Eng. in Bioengineering from the University of California, Berkeley.


---
• Andrea Alms, Fund Manager, BioHealth Innovation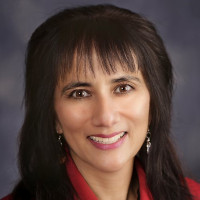 The BioHealth Capital Fund is a venture capital early stage investment fund created by the BioHealth Innovation ("BHI"), located in Rockville, MD, the center of the BioHealth Capital Region. BHI manages a for profit subsidiary BioHealth Innovation Management (BHIM) which owns equity in 27 of the 108 client companies of BHI and has had 3 exits. Our lead investor is Alexandria Real Estate Equities. Andrea is recognized for her abilities in guiding venture capital, private equity, mergers and acquisitions (M&A), and other transactions involving biohealth companies. Andrea assists limited partners, general partners, investors with lauching and operating secondary and primary investment funds. Wellesley College (BA), Averett University (MBA), and U.Va. (M.S., Pharmacology).
---
• Faz Bashi, Venture Affiliate Partner, Boston Millennia Partners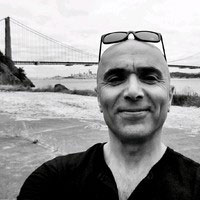 Faz Bashi is a physician, scientist, and investor in Silicon Valley focusing on innovations in Healthcare and Life Sciences for humans and animals/pets.  He is currently Lead Venture Investor with Portfolia's FemTech Fund™ which focuses on emerging technologies, products and services improving women's health and wellness throughout their lives. From fertility solutions to menopausal care and overall fitness, the fund will invest in high-potential opportunities that can be both profitable and grant women greater health and wellness.
---
• Chrisitan Barrow, Executive Director – Life Sciences – Commercial Banking, JP Morgan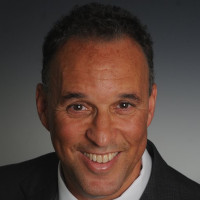 Chris Barrow is a senior banker with J. P. Morgan commercial bank. Chris joined J.P. Morgan in 2012 in the Philadelphia office, where he and his team focus on providing financial solutions to life sciences companies located in the Mid-Atlantic – Delaware, Pennsylvania and Maryland. Chris has over 25 years of experience in the financial services industry with roles that have spanned from public accounting to banking.
Chris' current job is to help life science companies – biotech, specialty pharmaceutical, specialty pharmacy, medical device, med-tech, medical diagnostics and contract research organizations – gain access to JPMorgan's well-known healthcare commercial and investment banking resources.
Prior to his current role, Chris started his career with EY (inactive CA and CPA licenses). He subsequently served as a senior banker for Bank of America. In this capacity, he was responsible for origination and structuring of debt products to general industry companies located in Pennsylvania.
Chris holds a bachelor's degree in Biology and a graduate diploma in Accounting both from McGill University. He currently resides in Doylestown, Pennsylvania with his wife and two children.