International BioHealth Companies Entering the U.S. Market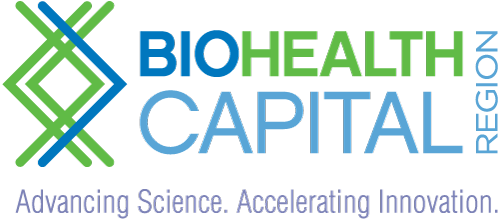 Also known as "Soft Landing", the ability for international BioHealth Companies to successfully enter the U.S. market and grow is a constant challenge. Having a partner in the U.S. to help with this process is critical to your business. Moderator, Rich Bendis, Founder, President and CEO of BioHealth Innovation, discusses the topic with representatives from BHI, Gentian Diagnostics (Norway), Mimetas (Netherlands), and OnDosis (Sweden).
• Richard Bendis, President/CEO, BioHealth Innovation
Rich Bendis is an entrepreneur, corporate executive, venture capitalist, investment banker, innovation and technology-based economic development leader, international speaker, and consultant. He currently serves as founding President and CEO of BioHealth Innovation, a Maryland public¬private partnership focused on accelerating the growth of commercially relevant science. He is also founding President and CEO of Innovation America (IA), a national public¬private partnership focused on accelerating the growth of innovation economy in America. As one of the most recognized experts in the field of innovation economy, Mr. Bendis has served on boards and task forces including the White House U.S. Innovation Partnership Advisory Task Force, the Small Business Innovation Research Committee, the Maryland Life Science Advisory Board, and the National Association of State Venture Funds board; State Science and Technology Institute, and the Ernst & Young Entrepreneurial Institute as a national/regional judge and EOY winner.
---
• Albine Martin, EIR, BioHealth Innovation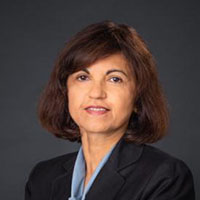 Dr. Albine Martin brings over 25 years of operating and commercialization experience within 3 public companies representing the biotechnology, diagnostics, therapeutics and life sciences sector. She provides leadership to advance technologies from bench to market in her role as Executive in Residence at Johns Hopkins University and Biohealth Innovation. She has developed translational strategies and facilitated seed funding for technologies within Digital Health, Diagnostics, medical devices, research tools and therapeutics. Within these roles she led the commercialization of core technologies, global portfolio expansion and working with the scientific teams to translate scientific principles towards high value products/services. As COO of Precision Biologics, (a clinical stage oncology company) she led integration of clinical development within a Companion Diagnostic strategy. As Vice President, Compugen (CGEN), she built a disruptive revenue model incorporating consumable assets with emerging big data. During her tenure at Life Technologies [LIFE] she led a global portfolio as Senior Business Director and managed Joint Ventures and expansion within the Asia-Pacific region. She has collaborated with FDA/CBER to develop compliance standards and commercialization strategies for ancillary products and devices within the Cellular and Gene Therapy arena. She has led innovation through the BLA approval and commercialization of the first HPV diagnostic (Digene Dx/ Qiagen). She is leading translation of HIV-1 persistence assays from academic laboratories to end-users through the founding of Accelevir Diagnostics. She is a member of New Dominion Angels and an angel investor. She supports the startup region through her role as reviewer on seed funding programs including the NSF SBIR seed fund. Dr. Martin holds a PhD from the University of Maryland and served as a Staff Fellow at the National Institutes of Health and holds a Certificate of Financial Management from Cornell University and is a graduate of the Program on Leadership and Strategy in Pharmaceuticals and Biotech at the Harvard Business School.
---
• Shanyil Wickramasinghe, US Product Specialist, Genitan Diagnostics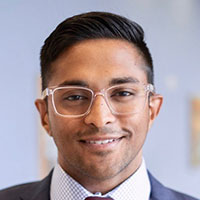 Shanyil serves as US Product Specialist for Gentian Diagnostics (Moss, Norway). Gentian manufactures platform agnostic IVD reagent kits for both human and veterinary care. Shanyil serves as the first US employee for Gentian USA which was  operationalized under the "soft landing" program supported by Biohealth Innovation. Shanyil serves as a full time Gentian US employee with the goal of developing brand equity and sales growth within the US market for Gentian's IVD products. His operational activities include both strategic and operational priorities.  Shanyil has worked as a Quality Assurance Engineer in the pharmaceutical and nutraceutical industries.  He holds a MS in Healthcare Management from Johns Hopkins University along with a MS in Biomedical Sciences from University of North Texas Health Science Center and a BS in Microbiology from Oregon State University.
---
• Anthony Saleh. CEO, miRecule
Anthony D. Saleh, Ph.D – Anthony a biotech entrepreneur and having served in a variety of roles in startup companies. He is currently the CEO of miRecule, Inc., but also helped found MIMETAS US, and Birich Technologies. As an "Entrepreneur in Residence" at BioHealth Innovation, he has consulted for over a dozen biotech companies. In this role, he led technology diligence, market analysis and business and product development efforts. He also participated in funding raises for two companies, and performed scouting efforts for Roche and MedImmune, leading to several academic collaborations. As the President of MIMETAS US (a startup affiliate of the Dutch company Mimetas BV), he raised over $4.5 M in non-dilutive funding and over $1 M in commercial partnerships to develop organ-on-a-chip based drug discovery models. Dr. Saleh has more than 15 years of experience in microRNA research, nucleic acid chemistry and the design of therapeutic oligonucleotides at Johns Hopkins University, The National Institutes of Health, and in the private sector. Dr. Saleh has raised about $5 M in dilutive and no-dilutive funding directed to gain IND approval for miRecule's lead therapeutic MC-30.
---
• Paul Vulto, Co-Founder/CEO, Mimetas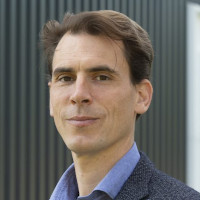 Paul Vulto is CEO and co-founder of MIMETAS. Under his guidance, MIMETAS developed into a multinational company with operations in Europe, US and Japan. MIMETAS currently works with the majority of top-50 pharma companies and counts over 100 co-workers. Paul is the inventor behind the OrganoPlate® platform and PhaseGuide technology of MIMETAS. Prior to founding MIMETAS, Paul worked for the high-tech company Silicon Biosystems in Bologna, the Institute for Microsystems Engineering (IMTEK) at the University of Freiburg and the Leiden Academic Centre for Drug Research, Leiden University. Paul holds a cum Laude masters degree in Electrical Engineering and a cum Laude PhD degree in Microsystems Engineering.
---
• Martin Olovsson, Co-Founder/CEO, OnDosis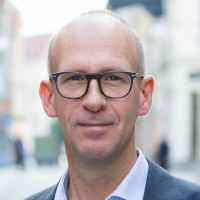 Martin cofounded OnDosis in 2017 based on a concept from AstraZeneca. He has solid experience from senior roles within the pharmaceutical industry across commercial and development at local, regional and global level. Martin has a past as Global lead for the Respiratory franchise in AstraZeneca and as CEO of the AstraZeneca Nordic-Baltic Region.