Collaborating for Growth in the BioHealth Capital Region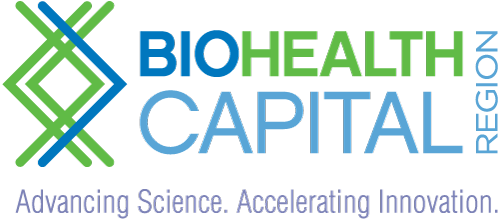 Being able to collaborate with your business partners is as important today as it ever has been. This panel demonstrates the strong collaboration taking place in the BioHealth Capital Region. Led by Jarrod Borkat, Senior Director, External Partnerships & Collaborations, Emergent BioSolutions, Inc., the panel includes experts from Children's National Hospital, George Mason University, AstraZeneca, and Immunomic Therapeutics.
• Jarrod Borkat, Senior Director, External Partnerships & Collaborations, Emergent BioSolutions, Inc.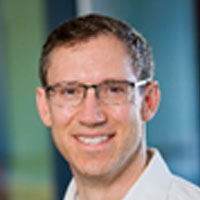 Jarrod Borkat is a 20‐year veteran in the biopharmaceutical industry. He currently serves as Vice President, Corporate Development, at Emergent BioSolutions, where his team supports M&A transactions and leads the Corporate Strategy function. Prior to this, he acted as Sr. Director of Partnering & Strategy for MedImmune, the biologics division of AstraZeneca. While at MedImmune, he also served as Global Head of Strategic Partnerships and Government Contracting, where he established more than 20 large-scale strategic collaborations with leading universities, NGOs and government entities. Mr. Borkat was initially brought to MedImmune in 2010, where he built a world-class portfolio management function that helped MedImmune manage a portfolio of more than 30 programs.
Before joining MedImmune, Jarrod worked at Boehringer Ingelheim (BI) Pharmaceuticals, Inc. for 11 years, rising through the ranks in the commercial organization. During his time at BI, he spent two years in Germany at their corporate headquarters, leading all global marketing efforts for their CNS franchise. His last position prior to leaving BI was Director of U.S. Marketing, HIV. Mr. Borkat won multiple awards throughout his career, including being recognized as an industry "Top 25 Direct‐to‐Consumer Marketer of the Year" in 2007 after leading the launch of a $120M consumer advertising campaign.
Jarrod has been a guest speaker and panelist at national and international conferences, including BIO, SXSW, Life Sciences Summit and others, on topics ranging from entrepreneurship to forming global partnerships.
Jarrod currently serves as a director on the following boards of directors; BioHealth Innovation (Board Chair), Maryland Technology Council and the Maryland Chamber of Commerce. He also serves the Governor of Maryland as a member of the Maryland Life Sciences Advisory Board (LSAB) and is a graduate of Leadership Maryland's "Class of 2018".
Mr. Borkat and his father were the first father/son duo to complete a marathon on all 7 continents.
He holds a B.S in Biology from the University of Georgia and an MBA from Kennesaw State University.
---
• Kolaleh Eskandnian, Vice President and Chief Innovation Officer, Children's National Hospital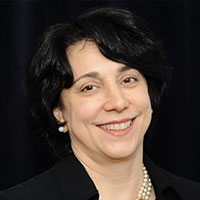 Kolaleh Eskandanian is the Vice President and Chief Innovation Officer at Children's National Health System. She is also the principal investigator of the FDA-funded National Capital Consortium for Pediatric Device Innovation, focused on accelerating the path to market for pediatric devices. Kolaleh works with a large network of small and large businesses, nonprofits, and government agencies—all to address the unmet medical needs of children. She is the producer of two annual innovation competitions that select small businesses who demonstrate the ability to address a significant medical need in the pediatric space. Since early 2014, over 100 pediatric medical device companies have been funded and/or received technical expertise through these competitions.
Kolaleh's own innovations are in the market space, used by millions. She is the lead inventor of the first-ever adverse event reporting system, initially deployed in a research academic environment. This technology and its derivatives have now been in the market for over 10 years. She has had leadership roles in the development of the first web-based trouble entry management system for a Fortune 100 company in the telecommunications sector. She has been a key contributor in securing over $50 million in government funding for two large research enterprises.
Prior to joining Children's National, Kolaleh held positions with Intelsat, Accenture, and Georgetown University. Kolaleh's background is in mechanical engineering with a PhD in operations science and an MBA.
---
• Amy Adams, Executive Director, Institute for BioHelath Innovation, George Mason University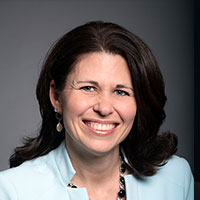 Amy Adams is responsible for nurturing and advancing biohealth research and innovation interests of more than 200 faculty and thousands of students who represent a broad range of academic disciplines. Her role includes fostering partnerships with industry, healthcare, government, and academic partners. Valuing the importance of creating a whole that is greater than the sum of its parts, Amy is committed to working with partners across the state and region to grow the biohealth ecosystem.
Prior to leading the development of the Institute for Biohealth Innovation in 2017, Amy served in several different capacities since 2002 at Mason. Amy brings experience as a scientific researcher using genomic and proteomic technologies to study signaling pathway networks in cancer. She led outreach efforts and created programs including the Aspiring Scientists Summer Internship Program and the Galileo's Science Café to engage high school and undergraduate students in research across STEM disciplines, communicate science to the public, and foster internal and external collaborations. Amy earned a M.S. in Chemistry, B.S. in Biology, and is an author on one patent and fifteen peer reviewed articles.
---
• Tracey Vetterick, COO – Oncology R&D, AstraZeneca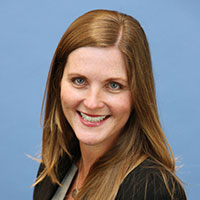 Tracey Vetterick is VP, Chief Operating Officer for Oncology R&D at AstraZeneca.  She is responsible for the for the overall operations of the Oncology R&D organization, including integration and strategy as well as site operations for the AZ US R&D locations. Tracey has been with AstraZeneca since 2011, serving in a number of different roles including head of Emerging Portfolio Strategy in the Oncology Business Unit, Oncology lead for Portfolio Strategy & Management and Oncology Business Development lead.  As head of Global Marketing for Immuno-Oncology Lung she led the global commercial launch strategy for IMFINZI, AstraZeneca's lead immuno-oncology asset, in Stage III Unresectable NSCLC.  Tracey joined AZ from Genzyme Corporation (now Sanofi Genzyme) where she held roles of increasing responsibility in business development, program management, commercial operations and global marketing.
---
• Bill Hearl, Chief Executive Officer, Immunomic Therapeutics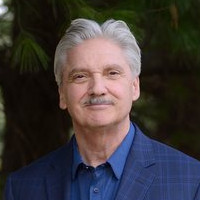 Dr. Bill Hearl is the Founder and Chief Executive Officer of Immunomic Therapeutics, Inc. ("ITI").  He is an experienced and successful scientific businessman and bio-entrepreneur, having founded both ITI and formerly Capital Genomix in 2000.   Dr. Hearl has moved ITI steadily forward from an initial license agreement with the Geron Corporation in 2006 to an animal health license in 2012 and then most recently to two license deals with Astellas Pharma for the treatment of allergies, one for Japanese red cedar and a second global allergy license.  The second deal brought ITI an upfront payment of $300,000,000 and established the Company as one of the leading entities in nucleic acid research.   Dr. Hearl funded the Company by following a strategy of seeking a series of angel investment rounds which raised in aggregate over $12 million to drive the development of its allergy products.   Prior to founding ITI and Capital Genomix, he was a senior executive at Kirkegaard & Perry Labs and then held various R&D positions at Life Technologies and Pharmacia.   Dr. Hearl holds a Ph.D. in Biochemistry from the University of Tennessee (Oak Ridge & Knoxville) and holds multiple patents in the field of gene immunization.