Advancing your Technology Through Non-Dilutive Grants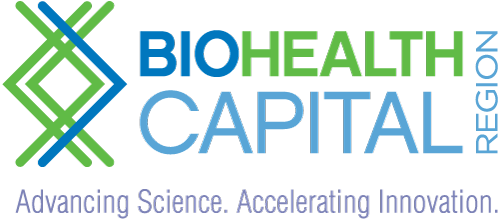 While we adjust to a Covid-19 world, there continue to be great investment opportunities in the BioHealth Capital Region. Join BHCR CEOs as they make short introductions about themselves and companies. Join CEOs from American Gene Technologies International Inc., miRecule, Adaptive Phage, Healion Bio, KaloCyte, Emocha, Tailored Therapeutics, Inc., Deka Bioscience, and Ashvattha Therapeutics, Inc.
• Judy Costello, Managing Director – Economic Development, BioHealth Innovation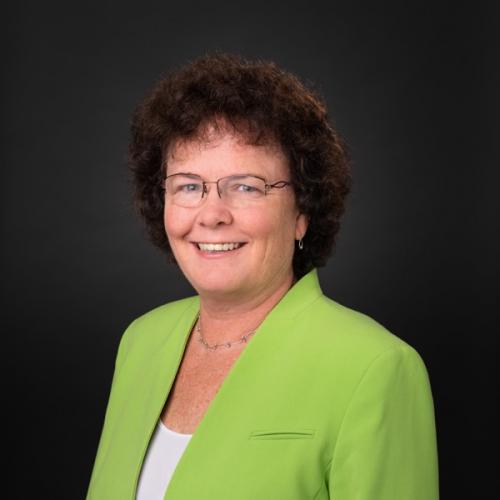 Judy Costello is Managing Director of Economic Development for BioHealth Innovation, Inc. (BHI).  Prior to joining BHI, she served as Director of the Maryland Department of Commerce's Office of BioHealth and Life Sciences and as Deputy Director of the department's BioMaryland Center.  In these positions, she has worked to grow the biohealth cluster by supporting industry recruitment and retention, commercialization, workforce, non-dilutive and dilutive fundraising, international soft landing, partnership and promotion activities.  She previously worked for the Business Alliance organizing venture pitch forums, entrepreneur bootcamps, tech transfer showcases, educational seminars, and other programs connecting entrepreneurs, faculty innovators, students, and industry leaders in Maryland, DC and Virginia with each other and with those providing funding and other resources to young companies. Prior to joining the Business Alliance, Costello held positions in economic development, financial services marketing, and university public relations. She is a graduate of Georgetown University, and holds a MBA from Loyola University in Maryland.
---
• Crystal Icenhor, CEO & Co-Founder, Aperiomics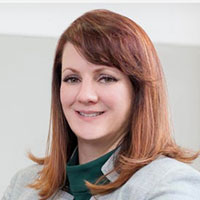 As Chief Executive Officer and Co-Founder of Aperiomics, Dr. Crystal R. Icenhour, Ph.D. is leading the fight to ensure that no one suffers needlessly from infectious disease. Leveraging over 25 years of clinical research expertise, she helms Aperiomics' mission to harness next-generation DNA sequencing and artificial intelligence to identify every known pathogen – bacteria, viruses, fungi and parasites – using a single test. Dr. Icenhour has been featured in the New York Times, the Washington Post, and has appeared on NBC's TODAY Show.
A successful entrepreneur and biotechnology executive, Dr. Icenhour previously served as President and Chief Science Officer for Phthisis Diagnostics in Charlottesville, Virginia – a research and development company developing easy-to-use molecular diagnostics for intestinal parasites. Dr. Icenhour holds two patents, has authored and co-authored numerous research articles and theses, and has been a prolific speaker and presenter at scientific conferences. As a world-renowned expert in microbiology, she has served on review panels for the National Science Foundation, the Environmental Protection Agency, and National Institutes of Health Small Business Innovation Research Program.
Based in Loudoun County, Virginia, Dr. Icenhour currently serves on the region's Economic Development Advisory Council, providing strategic guidance and support to growing businesses in Virginia. She previously served as Chairman of Virginia BIO and was chosen to participate in the Springboard Enterprises 2016 class of women-led companies.
Dr. Icenhour received her Ph.D. in Pathobiology and Molecular Medicine from the University of Cincinnati Medical School of Graduate Studies in 2002. Following the completion of her graduate degree, she conducted postdoctoral research at the Mayo Clinic College of Medicine and the Department of Infectious Diseases at Duke University Medical Center, where she currently serves as an adjunct assistant professor.
---
• Anthony Saleh. CEO, miRecule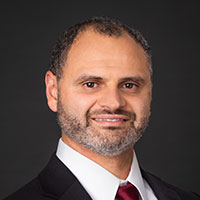 Anthony D. Saleh, Ph.D – Anthony a biotech entrepreneur and having served in a variety of roles in startup companies. He is currently the CEO of miRecule, Inc., but also helped found MIMETAS US, and Birich Technologies. As an "Entrepreneur in Residence" at BioHealth Innovation, he has consulted for over a dozen biotech companies. In this role, he led technology diligence, market analysis and business and product development efforts. He also participated in funding raises for two companies, and performed scouting efforts for Roche and MedImmune, leading to several academic collaborations. As the President of MIMETAS US (a startup affiliate of the Dutch company Mimetas BV), he raised over $4.5 M in non-dilutive funding and over $1 M in commercial partnerships to develop organ-on-a-chip based drug discovery models. Dr. Saleh has more than 15 years of experience in microRNA research, nucleic acid chemistry and the design of therapeutic oligonucleotides at Johns Hopkins University, The National Institutes of Health, and in the private sector. Dr. Saleh has raised about $5 M in dilutive and no-dilutive funding directed to gain IND approval for miRecule's lead therapeutic MC-30.
---
• Rini Pek, Analyst, BioHealth Innovation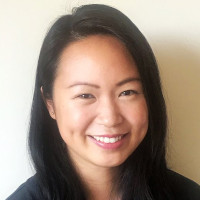 Rini is an analyst with BioHealth Innovation, where she supports clients through non-dilutive funding applications, commercialization strategies, market analysis, pitchdeck development, and business development related activities. Prior to joining BHI, Rini served as Senior Scientist at a local biotech startup where she assisted with non-dilutive funding application and scientific research. Rini holds a PhD in Biological Sciences from the University of Maryland, College Park.
---
• Amir Soltanianzadeh, Co-Founder/CEO, SpineAlign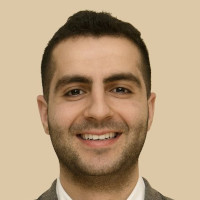 Amir Soltanianzadeh is the CEO and Co-Founder of Spine Align, a Baltimore-based medical device company founded by Johns Hopkins biomedical engineers and spine surgeons focused on developing the world's first platform of real-time, 3D alignment measurement tools for spine surgeons. Amir has been leading the company's innovative technology strategy and business development efforts since its inception in 2016. He works alongside incredible co-founders, including physician-inventor, Dr. David Gullotti, and world-renowned spine surgeon, Dr. Nicholas Theodore (Chief of Spine Surgery at Johns Hopkins Hospital). Before Spine Align, Amir developed a portfolio of inventions spanning computer vision, device design, and global health, including two GI therapeutic endoscopy technologies licensed to Boston Scientific. He also helped develop and commercialize a synthetic biology bioreactor technology that is now used at over a dozen labs nationwide; this technology became a Boston startup called FynchBio. Amir earned a BS in Biomedical Engineering from Boston University and a MSE in Bioengineering Innovation & Design from Johns Hopkins University.
---
• Arti Soltanianzadeh, Executive Director, Maryland Innovation Initiative, TEDCO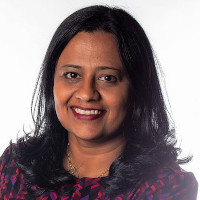 Dr. Arti Santhanam is the Executive Director at the Maryland Innovation Initiative program at the Maryland Technology Development Corporation (TEDCO), the technology commercialization and investment instrument for the state of MD.
Dr. Santhanam has an excellent experiential background in life science research, tech commercialization, seed investment and program management. She currently manages the Maryland Innovation Initiative (MII) fund investing in commercialization and start-up companies spun out of five participating universities; Johns Hopkins University, the University of Maryland College Park, Baltimore and Baltimore County campuses, as well as Morgan State University. Established in 2012, MII has invested $35M that has resulted in 90 startups, >$415M follow-on funding and 7 exits till date. Indeed, the 2018 Milken Institute report identifies MII as one of 2 programs helping Maryland retain 3rd place ranking on the State Technology and Science Index. At TEDCO, Dr. Santhanam has served various roles over the years including Investment Analyst for the Maryland Venture Fund and Director for the Life Science Investment Fund.
Prior to TEDCO, she worked across federal and commercial partnerships to address global health issues through her positions as a Senior scientist/ subject matter expert first through MITRE corporation and then through her private consulting practice, engaging with partners at USAMRIID and ECBC.
Dr. Santhanam received a Master of Science in Clinical Biochemistry from University of Madras (India) and a PhD in Microbiology and Molecular Genetics from Rutgers University, NJ. She did her postdoctoral fellowship at the National Cancer Institute.
Dr. Santhanam is passionate about bringing affordable healthcare to all and accelerating innovative solutions from bench to bedside. She served on the Board of Directors of the Annapolis-based non-profit advocacy group METAvivor Research and Support, Inc., where she established the METAvivor research program to fund groundbreaking research to treat Stage 4 metastatic breast cancer. Under her directorship METAvivor has awarded over $4M in research grants and was selected as a premier patient-run Research Programs in VP Joe Biden's Cancer Moonshot Initiative! In addition, she serves on the Maryland Governor's Life Science Advisory Board and an active member of the Women in Bio- Capital region chapter and the ADVAmed Business Development working group