For life sciences leaders seeking to clear their path to success, McDermott Will & Emery is an industry-leading law firm offering mission-first business solutions that are equally informed by market intelligence and proven experience. We harness the power of collaboration to bring the right combination of people, skills and knowledge to bear at the right time. Composed of top lawyers with demonstrated strength across intellectual property, transactional and litigation law and FDA regulatory, we're a purpose-built team of thought leaders united by a passion for our work. For decades, we have embraced the value of focused knowledge, harnessing both the particular skills of individuals and the collective experience of our team. This makes us uniquely qualified to help you move business initiatives across the finish line when it matters and anticipate what's next. McDermott Will & Emery is a leading international firm with a diversified business practice. Currently numbering more than 1,100 lawyers, we have 20 offices worldwide and a strategic alliance with MWE China Law Offices in Shanghai.
Tuesday (1/11) – 12 PM EST
Negotiating Term Sheets: What's Best for the Company and What's Best for You?
This interactive workshop, organized and led by McDermott Will & Emery, will provide wisdom to early-stage CEOs and management on the latest trends in term sheets, with a focus on founder and management equity opportunities. The workshop will cover common issues of concern to entrepreneurs (valuation/dilution, liquidation preference, board makeup, protective provisions, anti-dilution). Experts from the legal, investment and entrepreneurial community will discuss the interplay of financing milestones in the term sheet discussion.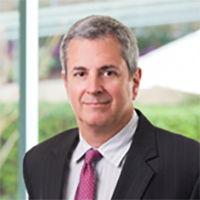 Mark Mihanovic, Partner, McDermott Will & Emery
Mark J. Mihanovic, head of the Firm's California Corporate group and head of the Emerging Companies/Venture Capital group, focuses his practice primarily in the areas of corporate finance and mergers and acquisitions. He represents companies in a broad range of industries, with a particular emphasis on technology, life science and health care companies. Mark serves as corporate liaison partner in the Firm's strategic alliance with MWE China Law Offices based in Shanghai. Mark serves as lead counsel on behalf of issuers and underwriters in public offerings and private placements (including private investments in public equities (PIPEs)) of equity and debt securities. He handles stock and asset acquisitions, divestitures, mergers, proxy fights and joint ventures and has had primary oversight responsibility for the regional and worldwide acquisition programs of multiple clients. Mark represents early-stage companies in connection with formation and organizational issues and venture capital and other financings and has also represented investors in complex venture capital transactions involving equity and debt. Mark has substantial experience advising corporate boards of directors and management regarding fiduciary duties (including in connection with potential change in control transactions and consideration of "poison pill" stockholders rights plans) and corporate governance issues. He assists publicly traded companies with their Securities and Exchange Commission filings and other securities compliance matters. He also advises investment banks on securities compliance issues and in acting as financial adviser and delivering fairness opinions in the context of acquisitions and restructurings.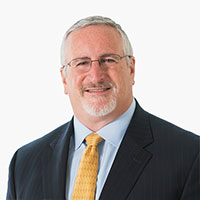 Richard Smith, Counsel, McDermott Will & Emery
Richard B. Smith focuses his practice on representation of life sciences companies and related transactions. He has served as counsel to public, private and emerging life sciences companies, advising those companies on strategic business transactions such as licensing, joint ventures, and collaborations involving research, development, marketing, supply, clinical development and co-promotion of pharmaceutical, diagnostic and medical device products.
Richard also advises companies on other corporate issues common to life sciences companies, including corporate formation of new ventures, venture capital, private equity, venture philanthropy and other forms of financing, mergers and acquisitions, as well as university and institutional licensing and intellectual property strategies.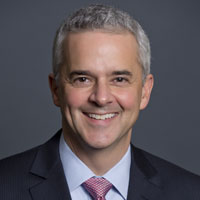 Aaron Gani, Founder & CEO, BehaVR, Inc.
Aaron Gani has been creating applications and experiences with technology throughout his career in healthcare and financial services, up to and including serving as Chief Technology Officer of Humana, a Fortune 50 managed care organization.
After more than a decade in healthcare leading technology development and innovation in population health, disease management programs, pharmacy, primary care, urgent care, Health IT, and clinical analytics, and constantly working on ways to improve and empower consumer health with technology, data and analytics, Gani resolved to create scalable solutions to the massive unmet needs in mental and behavioral health and believes Virtual Reality therapeutic experiences can close that gap.
Gani is a founding member of the Strategic Advisory Board of the Digital Medicine (DiMe) Society, and a founding advisory board member of the International Virtual Reality Healthcare Association (IVRHA). Gani holds a Master's in Predictive Analytics from Northwestern University, an MBA, General Management and Health Sector Management from Duke University's Fuqua School of Business, and a BS in Management/CIS from the University of Louisville.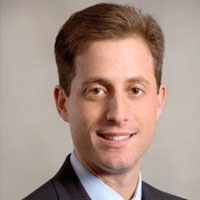 Jarett Rieger, ESQ.,MBA, Sr. Director, Innovation & Industry Alliances, Associate General Counsel, Moffitt Cancer Center.
Mr. Rieger oversees the Office of Innovation and Industry Alliances at Moffitt Cancer Center. This department is responsible for patenting and licensing; startup support; and forging industry collaborations and strategic alliances. Mr. Rieger spearheaded the initial design and growth of the office, which was established in 2003 and grew the office from 3 FTEs in 2004 to 16 FTEs. He currently manages an annual operating budget greater than $2.0M. His office has executed 200 licenses, formed 13 startups, received 123 U.S. issued patents, and secured approximately $150M in global research/license funding over the past five years.
Mr. Rieger redesigned the department internship program in 2012, which has been recognized in various publications; the department has hosted over 70 internal and external interns. He has chaired the annual Business of Biotech Conference since 2006. The conference showcases Moffitt innovation and draws more than 300 attendees. Additionally, he led the preparation and execution of several department strategic plans.
Mr. Rieger was promoted from Technology Transfer Associate to Manager in 2005; promoted from Manager to Director in 2006; to Senior Director in early 2016.
Prior to joining Moffitt, Mr. Rieger practiced as a patent attorney at Breed Technologies in Lakeland, Florida.
With regards to leadership community programs, Mr. Rieger is a graduate of Leadership Tampa, Class of 2012, and Leadership Hillsborough, Class of 2010.
Mr. Rieger earned his Juris Doctor and Master of Business Administration degrees from Stetson University College of Law in Saint Petersburg, Florida; he received his Bachelor of Arts in Chemistry from Rollins College in Winter Park, Florida.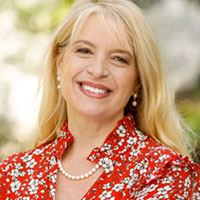 Michele Colucci, Founder/Managing Partner, DIgitalDx Venture
Michele Colucci, Founder/Managing Partner, is a lawyer, investor, serial entrepreneur, and philanthropist. She has authored five patents in the technology space and founded companies in the legal, technology, retail, and entertainment spaces. Michele's extensive experience operating in highly regulated verticals has focused on issues from management to legal (employment, corporate, International, litigation, torts, negotiations, business strategy, and marketing). Her most recent company focused on the application of big data and artificial intelligence in legal technology. She has worked at law firms including Hughes Hubbard & Reed, run her own media production company, owned and operated a chain of retail stores in the political space, run a political fundraising venue, and founded a legal technology company.
Michele has served on public and private Boards of Directors including Global Indemnity Group, Nephrosant, Optina Diagnostics, Prime Genomics, Trayt, and Delphi Diagnostics, and is Chair of the MedTech Healthcare Lobby. She is also an Advisor to eHealth Analytics (a digital health startup) and Quantellia (a platform powering decision-based analytics through artificial intelligence). She is a Huffington Post blogger on female entrepreneurship and an award-winning expert on E-Local. She has served as a guest lecturer and mentor at Stanford University's School of Engineering focused on Global Marketing and Entrepreneurship and has lectured at USC's Gould School of Law.
In 2017 Michele was named by the Nobel Laureate Foundation as a West Coast Ambassador for her ongoing work in concert the Nobel Laureate Foundation to expand their global footprint and aid young scientists— selected from around the world to attend their summer program—to connect, learn, and interact with Nobel Laureates in their field of study. She has served on nonprofit boards including NOFAS (National Organization for Fetal Alcohol Syndrome), Hope After Divorce, and City Hearts.