Innovator's Pitch Challenge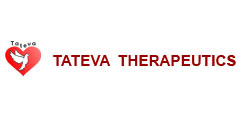 Interested in Connecting? Please contact:
Anush Oganesian
CEO
anush@tateva.com
Message the company or request a 1:1 meeting here.
Tateva Therapeutics is a small start-up nanobiotechnology company based in Seattle, WA with major focus on developing novel nanotherapeutics for heart failure (HF) patients. Heart failure is a huge worldwide clinical and economic burden impacting millions of people with no cure to date. Tateva's cardiogenic nanotherapeutics is a paradigm-shifting, curative product capable of regenerating damaged myocardium in heart failure patients.
Our approach is based on direct reprogramming of fibroblasts/fibrotic scar tissue into beating functional cardiomyocytes directly in patients' hearts using patent-protected, DNA-, lipid-, stem cell- and virus-free non-integrating cell-penetrant multi-functionalized nanoparticles that trigger direct fibroblast-to-cardiomyocyte reprogramming. Our off-the-shelf cardiogenic nanotherapeutics will directly reprogram scar tissue into functional cardiomyocytes and reduce if not eliminate scarring in patients' myocardium. It will restore heart function, prevent recurring events, improve patients' quality of life, and extend their life span. The product is safe and lacks any concerns for mutagenesis, tumorigenesis and immunorejection. Tateva Therapeutics is funded by SBIR grants and is seeking to raise $3M to support our preclinical IND-enabling studies in animals and human Phase1 clinical trials.