Innovator's Pitch Challenge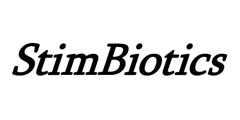 Interested in Connecting? Please contact:
Dr. Michael Stevens
CEO
mrxstevens@gmail.com
Message the company or request a 1:1 meeting here.
Bacterial antibiotic resistance is among the most urgent crises facing global healthcare today. The World Health Organization identified Gram-negative Acinetobacter baumannii, also known as "Iraqibacter," as one of the three critical "Priority 1" pathogen threats in need for development of innovative antibiotics. With a 16% increase in carbapenem-resistant Acinetobacter baumannii (CRAB) among hospitalized COVID-19 patients, this pandemic further underscores this urgency. To address this dire need, we have developed antibiotics that are highly active against A. baumannii. In laboratory testing, we have discovered that A. baumannii is not able to become resistant to our drug by any known mechanism.
StimBiotics, a start-up biotech company, developed a novel series of "bi-functional" compounds which possess a targeted activity against all available strains of multi drug-resistant A. baumannii. Advantageously, since the compounds are A. baumannii-specific, the existing concerns about concurrent eradication of beneficial bacteria by current broad-spectrum antibiotics are rendered avoidable. While remarkably promising in vitro, these compounds do need lead optimization before entering animal studies.
StimBiotics, Inc. was created by BusStim, LLC and spun-out of New Mexico Tech. The first patents covering this class of compounds issued in the 4th quarter of 2017 and new IP has been submitted for the A. baumannii-specific drugs. StimBiotics is seeking seed capital of $500K to $1.0M to complete lead optimization and conduct in vivo animal testing.