TALES FROM

THE ROAD
Biotech & Medtech CEOs Share Their Story
This panel brings together biotech and medtech entrepreneurs to tell their stories of raising capital. You'll hear their firsthand accounts of navigating the fundraising process and raising capital. Topics may include:
What stumbling blocks had they hit?
How had they solved the issues, and what had they learned about raising capital?
How did they go about finding potential investors, and how did they determine which investors they should pursue?
• Greg Mannix, Chief Conference Officer, VP of International Business Development, Life Science Nation
Greg Mannix is Chief Conference Officer, Vice President of International Business Development at Life Science Nation. After graduating from the University of California, he moved to Europe where he began a career in the life sciences and obtained a Master's degree from IE Business School in Madrid. He has extensive experience in sales and marketing management in the medical devices field. He has worked extensively in Europe, North America and Latin America and he speaks English, Spanish and French. Greg's role at LSN is to provide international early-stage companies with the tools and strategies to succesfully fundraise and to facilitate cross-boarder investments, licensing and M&A transactions.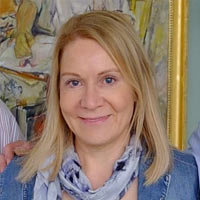 • Carola Schropp, Managing Director, HAYIM Group
Carola is one of a handful of people who "invented" the concept of partnering – the concept of pre-arranging meetings among life science companies with overlapping interests. She founded EBD Group in 1993 and led it to become market leader in the partnering space. In 2013, she sold the company to Informa PLC. Carola has a very substantial worldwide network in life sciences, primarily in biotech and pharma. She is dedicated to bringing this network to support Puerto Rico. The island has established itself as major hub for biologics manufacturing, with 12 of the biggest US pharma companies producing here. Beyond that, PR was classified as an innovation driven economy by the World Economic Forum. All this is largely unknown in the life science community. Nor are people aware of the immense energy and enthusiasm of many Puerto Rican leaders to induce change. Carola believes in the Power of Partnering. She is using it to help put Puerto Rico on the map.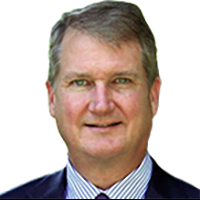 • Jim Iversen, CEO & COO, Sen-Jam Pharmaceutical
Jim Iversen is a growth-focused Senior Executive and Board Member with more than 30 years of success spanning energy, transportation, distribution, enterprise, software, warehouse management, life science, consumer products, and engineering. Leveraging extensive experience in strategic, resourceful leadership, Jim is a valuable asset for small to mid-sized companies requiring expert assistance with business growth and development, evaluating and positioning selling, turnaround management, and strategic planning. Throughout his executive career, Jim has held leadership positions with JMI Capital Group, Northern Reliability, M&I Strategic Partners, W&H Systems, Horizon Foods, and AL Systems. He is currently the CEO of JMI Capital Group, which provides companies with business strategy and M&A advisory services. In this role, Jim has been responsible for advising a leading Enterprise Resource Planning software company, resulting in a successful sale and a 25% IRR, and a leading supply chain company, resulting in a successful sale and 36% IRR. In a previous role as CEO of M&I Strategic Partners, which provides businesses with software solutions, Jim led the acquisition of AL Systems and Mincron Software Solutions, resulting in a significant increase in each company's revenue and EBITDA growth.

• John MacMahon, CEO, Mitre Medical Corp.
I have been fortunate to have spent my career on early-stage medical device start-ups. These start-ups have resulted in exits in excess of $600M in shareholder value. As founder and CEO of Kerberos Proximal Solutions (sold to Fox Hollow Technologies), as COO for Maya Medical (sold to Covidien) and as the General Manager for Claret (sold to Boston Scientific) we have built teams that balance excellent engineering with front-line clinical feedback for the benefit of patient's lives. I am presently CEO of Mitre Medical, where our Mitral Touch implant fills an unmet need for heart failure patients, the majority of whom need both their mitral regurgitation and their left ventricle treated.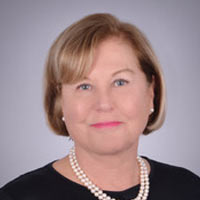 • Nancy Briefs, Co-Founder, President & CEO, AltrixBio
Strategic business leader with extensive experience creating value, driving strategy and launching product commercialization in diverse life science companies. Deep general management and fundraising expertise having raised over $500 M in equity including IPO. Innovative, collaborative and entrepreneurial, strong communicator and tenacious. Energized by turning innovation into commercial reality, working with creative scientists, and communicating value to partners and investors.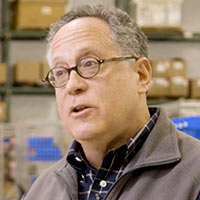 • Thomas Forest Farb-Horch, CEO, President & Co-Founder, Thrive Bioscience
Tom is President and CEO of Thrive Bioscience which provides instruments and software tools for the automation of cell culture and stem cell, neglected yet critical for biomedical research. Thrive has raised $20M to-date, has filed 46 patent applications and is in beta testing of its first of a family of instruments with Harvard Stem Cell Institute, Massachusetts General Hospital and Stanford University Stem Cell Core. Tom has over 10 companies and in raising more than $200 million of angel and venture capital. He has founded and served on the Boards of numerous companies ,including Exact Sciences (NASD: EXAS), Fair Isaac (NYSE: FIC), Redwood Trust (NYSE: RT), HNC Software (acquired by Fair Isaac), Retek Systems (acquired by Oracle) and Saf-T-Med (acquired by Becton Dickinson). Tom has served as President, COO and/or in the senior management of numerous companies, including Thrive Bioscience, Inc., Indevus Pharmaceuticals, MedicaMetrix and Cytyc. Mr. Farb has also been a Trustee or Advisor for numerous non-profit organizations including North Shore InnoVentures, Dana Farber Cancer Institute and Asia America Chamber of Commerce. Mr. Farb is a graduate of Harvard University.