SEED FUNDS
Investing in Emerging Science to Pursue High Rewards
This panel features four panelists and a moderator exploring the benefits and risks associated with funding seed-stage life sciences companies. Topics may include:
How much proof-of-concept validation is needed for seed funding

What increased benefit is needed to mitigate the increased risk

What is unique in the structure of seed-stage deals (convertible notes vs straight equity)
Does the early stage of the company lead investors to take a more active role
Many investors prefer to wait for later stages due to the decreased risk of failure. Those investors who are willing to take the risk of seed-stage investment will share their approach and selection criteria when assessing early-stage companies.


• Markus Wanko, Partner, IST CUBE
Following a fifteen-year career in investing and strategy consulting and upon returning to Austria, Markus joined IST to start TWIST, IST's tech transfer organisation, and has been driving the development of IST PARK, the technology park adjacent to IST Austria, and IST CUBE. His background is in venture capital investing with Safeguard Scientifics and the European Investment Fund, strategy consulting with the Boston Consulting Group, and principal investment with QIA, one of the world's largest sovereign wealth funds. He has supported a broad range of startups in the process, energy and tech industries. He has an MBA from the Massachusetts Institute of Technology's Sloan School, an MSc from TU Vienna, and an MIM from WU Vienna and HEC Paris.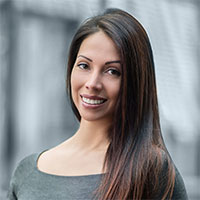 • Alexandra Bause, Partner, Apollo Ventures
Alexandra is leading the venture creation programs that aim at founding new biotech startups targeting the aging process at a molecular level. She is also managing the pipeline and diligence process for external investment opportunities, predominantly focusing on preclinical stage biotech companies.
Before joining Apollo Ventures, Alexandra worked with The Boston Consulting Group where she specialized in biopharma strategy, market assessment and asset diligence. Her PhD studies at Harvard Medical School were focused on investigating the molecular mechanisms that contribute to cellular aging and could be targeted to increase mammalian health span. She is also a trained pharmacist with expertise in pharmaceutics and pharmacology.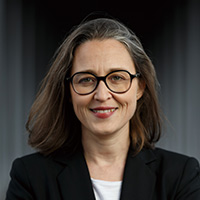 • Catherine Boule, Managing Partner, CapDecisif Management
Catherine's career began at Institut Curie as molecular biology researcher. She then joined Ile de France Innovation where she assisted several Biotech and MedTech companies in their development. Joining CapDecisif Management in 2003, Catherine is the Managing Partner in charge of the Healthcare portfolio. She is involved in the overall management of the firm, particularly involved in fundraising activities and investors relations. Catherine is investing in Healthcare and Digital Health ventures. She represents CapDecisif Management at the board of several portfolio companies such as Acticor Biotech and Incepto. She was also part of the board of Echosens (acquired by Furui Group), Erytech Pharma (listed on Nasdaq: ERYP) and many other successful companies. Catherine holds an MSc in Molecular Biology from University Pierre and Marie Curie and graduated in Innovation Management from AgroParis Tech.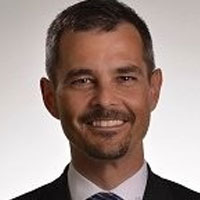 • Patrick Burgermeister, Partner, KIZOO Technology Ventures
Patrick Burgermeister is an expert in life science investing with a double background in molecular biology and business. He joined Kizoo in 2019 coming from the venture capital group BioMedPartners where he was one of the partners. Moreover, his industry career encompasses also banking (as a senior analyst for pharma/biotech) and pharma (as a senior portfolio manager at Novartis). Patrick supports various biotech companies as a director on their boards, was a successful business developer for early-stage biotech companies and led collaboration and licensing deals with public and private companies. He headed business development at several companies including Apeiron Biologics and BioVersys.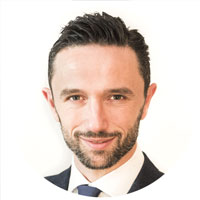 •Paolo Pio, Managing Director, Europe, Joyance Partners
Paolo has 13 years of experience in the technology industry, with expertise in product development and strategy, international business development, and enterprise sales. He most recently ran Cisco's Data Center Networking business development team for the region of Asia Pacific. He is an Angel investor and serves in various startup advisory roles, including mentoring at Virgin Startups and TechItalia Lab. Paolo holds an MBA from London Business School where he was recognized for excellence in asset management, and a Cum Laude MS Engineering degree from Politecnico di Torino. He loves hiking, climbing, skiing, and mountains in general. Talk to him about meditation, nutrition, training, and wellbeing if you want to see his eyes light up. Paolo speaks English, Italian, French and Spanish.
Past Seed Funds Panel Videos