ONCOLOGY INNOVATION
The Search for New Approaches to Diagnosing & Treating Cancer
This panel is a discussion on topics relevant to investment in current innovations in the oncology space. Topics the panelists might consider discussing include:
The technologies/approaches that investors find the most compelling
Whether platform technologies or single assets are preferred for investment/partnerships
What criteria do investors use when assessing companies for their portfolio or pipeline
Panelists can discuss the industry-wide changes currently seen, including the advance of personalized medicine and the rise of new therapeutic approaches (CAR-T, oncolytic viruses etc.), and how that is affecting the investing landscape.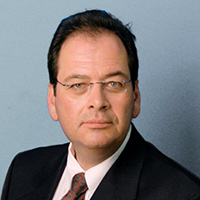 • Richard Soll, Senior Advisor, Strategic Initiatives and Head, Boston Office, WuXi AppTec
Dr. Richard Soll is presently Senior Advisor, Strategic Initiatives for the Research Service Division at WuXi AppTec and Head of the WuXi office in Boston, Massachusetts. He has held various leadership roles at WuXi as Senior Vice President including head of the medicinal chemistry unit known as the International Discovery Service Unit, business development, and corporate alliances. Dr. Soll's contributions led to the discovery of the HCV NS5A inhibitor elbasvir (a component of Zepatier®) in the Merck-WuXi partnership, the JAK2 inhibitor fedratinib at TargeGen which formed the basis of the $7B partnership between Celgene and Impact Biomedicines, and more than 10 other clinical stage drugs throughout his career. Dr. Soll is currently a board member at Simcha Therapeutics, a board observer at the Accelerator Life Science Partners, and an advisory board member with the Blavatnik Center for Drug Discovery at Tel Aviv University, the Children's Tumor Foundation, and the Pistoia Alliance. Dr. Soll was CSO / VP of R&D at TargeGen and was VP of Chemistry at 3-Dimensional Pharmaceuticals. He started his career at Ayerst Research Labs and was trained as a synthetic chemist at Dartmouth and Harvard.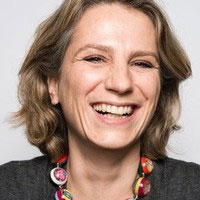 • Corinne Venot, Sr. Director, Business Development, BeiGene France
Biologist by training (PhD University Paris XI) with a Master in pharma marketing (ESCP-EAP Paris). Always focused in the Oncology field at first as a researcher at Aventis, she was leading drug discovery projects and after within Sanofi Oncology Division, as director of oncology business opportunities, she was specialized in partnership/license for preclinical/discovery assets. She joined Servier, in 2016, to lead the oncology portfolio licensing activities within the BD&L department. She joined Beigene in Feb 2019 as Senior Director Business Development where she is in charge of In Licensing activities for BeiGene R&D portfolio, here role is primarily focus on transaction execution. She has been playing a major role in several partnerships like: Ascenta (p53/mdm2 inhibitor); Dana Farber/Belfer Institute (Target Id/Validation) strategic research collaboration; Oxford Biotherapeutics (antibody products for ADCs); Innate Pharma (NK Cell Engagers); Pieris (8 bispecific anticalins), Transgene (CARTs technology), Seattle Genetics (preclinical antibody)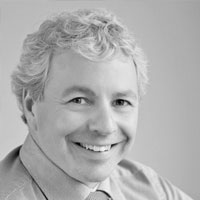 • Luc Marengère, Managing Partner, TVM Capital Life Science
Luc is co-responsible for the TVM Capital Life Science's overall investment strategy and fund operations in North America and Europe. Luc joined TVM in 2012 and has more than 20 years of venture capital experience. Luc was a key driver of the implementation of the TVM LSI I investment strategy which resulted in a number of investments. He is a Director on the Boards of Ixchelsis; PRCL Pharma; Aurka Pharma; Panthera Dental; FAAH Pharma; Kaneq Biosciences; Acer Therapeutics as well as Rapid Micro Biosciences. Luc was on the Board of Colucid Pharma Inc. which was sold to Eli Lilly in March 2017 for US $960M. Luc brings a significant track record to TVM given his long standing experience as a Venture Capitalist. Very notable deals during Luc's previous tenure as Managing Partner at VG Partners include Cytochroma Inc. (sold to Opko for US$ 400M) and CITA Neuropharma (sold to Vernalis Plc for US$ 85M). Prior to joining VG Partners, Luc focused on making venture investments in the life science sector while at La Caisse De Depot's venture capital group SOFINOV as well as MDS Capital and MedTech Partners. Prior to his venture capital career, he conducted commercially-oriented research in the fields of immunology and oncology while at Amgen. Luc holds a Ph.D. from University of Toronto's department of Medical Biophysics and Molecular Genetics.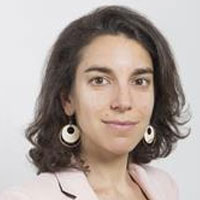 • Sofia Iannidou, Partner, Andera Partners
Sofia joined Andera Partners (formerly Edmond de Rothschild Investment Partners) in 2009 and is a Partner in the Life Sciences team. She currently sits on the board of Andera Portfolio companies Tricares and Avalyn, and previously served the boards of LogicBio and Sanifit. Prior to Andera, Sofia was an Associate Consultant with L.E.K. Consulting in London, and before that, she was a Research Scientist at Eyetech Pharmaceuticals, Inc, in Boston. Sofia completed undergraduate studies at the University of Oxford in Molecular and Cellular Biochemistry (2000) and obtained a PhD in Cell Biology from Cancer Research UK / UCL (2004).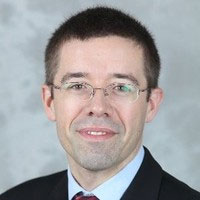 • Thibaut Roulon, Investment Director (Bioam & InnoBio), bpifrance
Thibaut Roulon, Investment Director, Bpifrance. Thibaut started his career as a scientist in a US biotech company developing cancer immunotherapeutics. In 2005 he joined Bioam Gestion, a venture capital firm investing in life science companies. In 2010, Bioam merged with Bpifrance Investissement, a leading French investment firm investing in SMEs and mid-Tier companies. Bpifrance manages several funds dedicated to life science investments, including InnoBio and InnoBio 2. Thibaut is in charge of investments in life sciences companies at various stages (Seed, Venture, IPO, PIPE). He is a graduate of the Ecole Centrale de Paris and holds a PhD from the Pierre & Marie Curie University.
Past Oncology Innovation Panel Videos