Non-Dilutive Startup Funding & Resources from the NIH
The SBIR/STTR programs at the NIH provide non-dilutive funding and other translational resources to small businesses for R&D in biomedical areas with strong commercial potential. The NIH SBIR/STTR budget has increased to more than $1 Billion in 2018, eligibility has been revised to include small businesses majority owned by VC operating companies and additional non-financial advisory services are now offered to small businesses to help them advance their product development programs. In this panel, startups can learn about funding opportunities and other resources from 4 of 27 NIH institutes and centers – National Cancer Institute (NCI), National Heart, Lung, and Blood Institute (NHLBI), National Institute Neurological Disorders and Stroke (NINDS), and National Institute on Aging (NIA). The panel will also discuss how the NIH SBIR/STTR programs work with investors and industry strategic partners to showcase innovative technologies and build pipelines and overcome development challenges in a non-dilutive manner.
Todd Haim, Office of Small Business Research (OSBR), NIH
Dr. Todd Haim was appointed Chief of the Office of Small Business Research at National Institute on Aging (NIA) at the end of FY2018. He will oversee the development and evolution of this exciting new office with the goal of improving both the quantity and quality of the SBIR/STTR applications. His previous position was Program Director at the National Cancer Institute's SBIR Development Center, where he evaluated and managed SBIR & STTR grants and contracts focused on the development of novel cancer therapeutics, preventative agents, and drug discovery technologies. At NCI, Todd played a key role in the planning, design, and leadership of several center initiatives, including serving as coordinator of the NCI Investor Forum, helping to implement relevant workshops, draft targeted solicitations, and facilitate external partnerships. Prior to starting in the SBIR Development Center, he was a Research Associate and Christine Mirzayan Science and Technology Policy Fellow at the National Academy of Sciences. Dr. Haim staffed the Committee on Science, Engineering and Public Policy (COSEPUP) and his efforts centered on follow-up activities to the 2005 "Rising Above the Gathering Storm" report related to various innovation initiatives and evaluation programs. Previously, he completed a postdoctoral fellowship at Pfizer in which he actively led Pfizer's research efforts in a collaboration with Washington University School of Medicine in St. Louis that illustrated a mechanism for altered cardiac contractility due to excess fatty acids. Dr. Haim graduated from Albert Einstein College of Medicine in January 2007 with a PhD in biomedical research and obtained a certificate in technology commercialization from John Hopkins' Carey Business School in 2011. He has received several prestigious awards and honors including the 2014 NCI Leadership Development Award, a 2014 and 2017 NIH Director's Award and the NJ Governor's Award for Volunteerism in the Field of Health.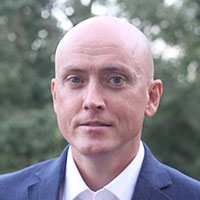 Mike Pieck Small Business Coordinator, NHLBI
Mike Pieck is the Small Business Coordinator at the National Heart Lung and Blood Institute where he serves as the primary contact for the small business program (SBIR/STTR) and provides oversight and management of the $110M/year portfolio. He is also involved in developing a suite of support activities for early translational research across NHLBI. Prior to joining the NIH, Mike worked as a consultant for the Center for Advancing Innovation where he designed and implemented business start-up challenges featuring federally funded and commercially viable inventions. Mike received his PhD in molecular biology from Boston University and completed his postdoctoral training developing rapid diagnostics at the USDA's Emerging Fungal Pathogen Laboratory.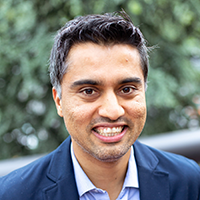 Ashim Subedee, Program Director, NCI
Ashim Subedee is a Program Director at the National Cancer Institute's Small Business Innovation Research (SBIR) Development Center. Ashim manages SBIR & STTR grants and contracts with a focus on cancer therapeutics, prevention and med-tech including devices, diagnostics and digital health. He provides oversight throughout the award period and mentors small business applicants and awardees in developing their technology goals and commercialization strategy. Additionally, he plays an active role in several center initiatives, including investor initiatives, translational resources and other workshops, and targeted funding opportunities. Prior to joining the SBIR Development Center, Ashim was a Presidential Management Fellow at the NIH and did rotations at multiple offices within the NIH and the FDA Center for Drug Evaluation and Research (CDER). Ashim received his PhD in Biological and Biomedical Sciences from Harvard University where his dissertation work was focused on molecular mechanisms of triple negative breast cancer.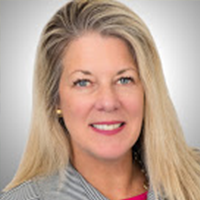 Maureen Thomas, Small Business Outreach Coordinator, NIA
Small Business Outreach Coordinator for Translational Research in the Division of Extramural Activities at the National Institute on Aging (DEA/NIA), at the National Institutes of Health (NIH). In this role, Ms. Cusick Thomas collaborates with the DEA's Translational Working Group on the advancement of NIA's T1 and T2 translational research priorities through outreach and interactions with the national SBIR/STTR community while seeking new outreach opportunities for NIA to identify key audiences, messages, and channels for information related to NIA small business programs in an effort to accelerate the level and quality of engagement. Ms. Cusick Thomas received her M.P.M. from the School of Public Policy at the University of Maryland, College Park. She received her B.A. from Notre Dame of Maryland University with a major in Economics. Ms. Thomas has worked in a variety of roles specializing in public/private sector partnerships at the federal, state and regional levels within the small business community over the past 15 years.