MEDICAL DEVICE INVESTORS
Investing in Novel Engineering
This is a panel from a previous RESI. This session was unable to be recorded in time.
This panel focuses on investment in new medical devices from development stage through to early commercialization. Topics may include:
What are investors looking for?
Areas of interest
Overcrowded areas
How to approach an investor
Successful deals they've done before
Common mistakes/Red flags
Panelists will discuss how to meet the challenges of raising financing for a new device and advise startups on how to make the investment case for their novel technology. Panelists will also explore what technology areas are of top interest to them and how a startup can get them into dialogue regarding an investment or deal.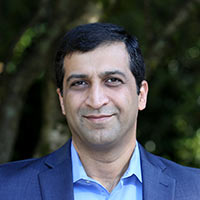 • Zishan Haroon, Chairman & General Partner, Julz Co LLC
Dr. Haroon brings over two decades of experience in venture, private equity, corporate/business development and academia (with direct transactional and operational exposure of 15+ years in China) to lead Julz, a US based fund focused in healthcare opportunities worldwide. Julz has offices in NC and Suzhou China to exploit the tremendous opportunity offered in healthcare in both US and China. The investment spans all facets from innovative drugs, devices to services such as hospitals and diagnostic labs.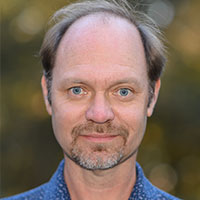 • Gerry Brunk, Managing Director, Lumira Ventures
Gerry Brunk is a Managing Director at Lumira Ventures, a North American healthcare venture capital firm. Since joining the firm in 2002 to open its Boston office he has invested in and served on the boards of directors of over 25 life science companies, including Pharmasset (acquired by Gilead Sciences), MAKO Surgical (acquired by Stryker), Corvia Medical, Satsuma Pharmaceuticals (Nasdaq: STSA), Cardiac Dimensions, KAI Pharmaceuticals (acquired by Amgen), Endotronix, BardyDx, HistoSonics and Engage Therapeutics. Before joining Lumira Ventures, Gerry was an entrepreneur who co-founded and served in a variety of management and board capacities at start-up companies in the pharmacy benefit management, senior living and technology transfer sectors. He was previously an engagement manager in the healthcare practice of The Boston Consulting Group and a member of the investment banking group of Credit Suisse First Boston where his clients included public and private healthcare companies. Gerry holds an MBA from Stanford Graduate School of Business and a BA from the University of Virginia, where he studied biology and economics.

• Kwame Ulmer, Venture Partner, Wavemaker Three-Sixty Health
Kwame Ulmer serves as the Principal at Ulmer Ventures. He brings nearly twenty years of experience evaluating medical technologies in the government and serving in senior operating roles at medical device companies. Mr. Ulmer previously served as Vice President, Regulatory Affairs and Quality Assurance at Implant Direct, a Danaher Corporation operating company. Kwame has served in progressive leadership roles at the US FDA and personally evaluated over 1,000 medical technologies. Mr. Ulmer is also a Venture Partner at Wavemaker Three-Sixty Health, a member of the Executive Committee of Tech Coast Angels (LA), the world's largest angel investing network, and a member of the steering committee for ScaleLA, the leading healthcare innovation space in Los Angeles. Kwame earned his B.S. in Physics from Lincoln University (Pennsylvania) and both an M.S. in Materials Engineering and M.B.A. from the University of Virginia.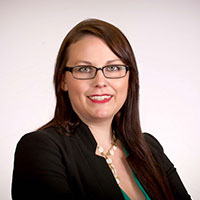 • Lauren Tyra, Principal Scientist, Green Park & Golf Ventures
Dr. Lauren Tyra joined the Green Park & Golf Ventures team in 2017 upon completing her PhD in Neuroscience at UT Southwestern Medical Center in Dallas, Texas. At GP&G, she is responsible for identifying and screening new technologies, technical diligence, and oversight of investments within the 75-company portfolio. Dr. Tyra has been involved in key medical device investments in Mission Bio, Potrero Medical, Empirical Spine, and NovaScan.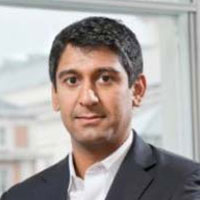 • Neil Swami, Principal, Catalyst Health Ventures
Neil joins Catalyst with significant experience across healthcare investing, investment banking, and business development. Prior to CHV, Neil was a Partner at MVM, a later-stage healthcare investor in medtech, therapeutics, diagnostics, and digital health companies. He was also a healthcare investment banker and advisor at Locust Walk Partners, on the Strategic Development team at CVS Caremark, and a consultant at Oliver Wyman and ZS Associates. Neil trained at the Howard Hughes Medical Institute under Dr. Joachim Frank, the 2017 recipient of the Nobel Prize in Chemistry. Neil received an AB in the History of Science from Princeton University and an MBA in Healthcare Management from The Wharton School, University of Pennsylvania.
Past Medical Device Investors Panel Videos