FAMILY OFFICES & ANGELS
How Do Family Offices View Seed & Series A Rounds?
When Life Science Nation (LSN) first launched the Redefining Early Stage Investments Conference Series (RESI), we focused on bringing investors from beyond venture capital to meet face to face with entrepreneurs. Angels and family offices are two of these alternative sources of early stage capital. These investor types are distinct from each other in many ways but also work well together. The Angels & Family Offices panel will introduce RESI's entrepreneurs to these distinctions and also the ways in which these private capital pools are working together to fund healthcare innovation.
What do Angels and Family Offices have in common?
How do Angels and Family Offices plan their investment horizons?
Are Angels and Family Offices looking at the same sectors and opportunities as VCs?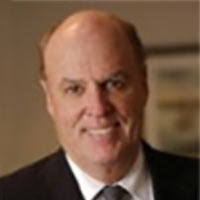 • Chuck Stetson, CEO, Stetson Family Officet
Eugene W. Stetson started the Stetson Family Office shortly after he personally led the buyout of The Coca-Cola Company through a public offering in August 1919 by the Guaranty Trust Company of New York, where he subsequently served as Chairman and just before he died and organized, he organize with the much smaller J.P. Morgan. At his death, Eugene was Coca-Cola's longest serving member of the Board and of the Executive Committee. Chuck Stetson, the third generation running the family office, is an entrepreneur, venture capitalist, and philanthropist. The Stetson Family Office started Healthcare Impact Foundation, a 501-c-3 organization, in 2017 to bring capital and management expertise to local life science companies and to build and maintain an efficient life science eco-system composed of R&D facilities, incubation facilities, venture capital investors, angel investors, family office investors, and networks of experts in science, management, industry, reimbursement and public policy. Stetson Family Office has set up a unique Global Family Office BioForum with family offices around the globe working closely with their local healthcare innovation. Family Offices are responding with excitement.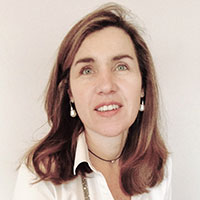 • Caroline Sai, European Coordinator of EIT Health Investor Network, EIT Health
Caroline is of French-American background and educated both in the US and France. After a master's degree in International Business, she gained extensive business and Communication experience in Europe, Africa and the Middle East. She is currently the Operations Manager of Angels Santé, the largest business angel network in Europe solely dedicated to healthcare and well as the European Coordinator for the EIT Health Investor Network, which brings together private equity investors and healthcare startups raising between 500 K to 10 M €. Caroline, who is passionate about early stage investment, is based in Paris.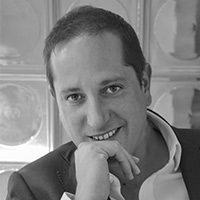 • Matthieu Chareyre, Serial Angel Investor
Dr. Matthieu CHAREYRE is a serial Business Angel in LifeSciences who works with Biotech entrepreneurs and has a proven track record of scaling up GMP industrialisation of Biotech innovations as well as in accelerating their global development. After a Doctorate of Pharmacy from Paris South University with MSc Strategic Management from HEC Paris, Matthieu CHAREYRE joined Pfizer France in Strategic Planning and rapidly evolved to Worldwide Sales Management position for Abbott Global Pharmaceutical Operations, responsible for global business development of 5 Active Pharmaceutical Ingredients manufacturing sites before taking over Socosur Chem SAS in 2009, reference European player in the importation and distribution of pharmaceutical APIs into Europe where he is still President. Matthieu also co-created and designed the business model of Zaphyr Pharmaceutical, generic company in-licensing oral oncology generic drugs produced in Europe and marketing holder in 16 countries of the MENA region. He successfully sold his shares to invest more time in Regulaxis SAS, classic Biotech developing a First in Class Disease Modifying OsteoArthritis Drug, classified as one of the Top 100 companies to invest into in France by Challenge Magazine, and recognized by European Union as "Champions League R&D" with 2.4 mEUR Horizon 2020 grant. Matthieu is currently performing its 5th company inception and active hands on Business Angel in the Lifesciences area.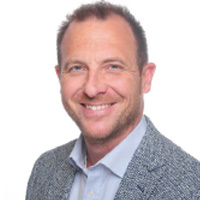 • Mirko Stange, Founder & CEO, SilverSky LifeSciences GmbH
Dr. Mirko Stange is a diagnostics & life sciences expert with a proven track-record in turn-around and commercializing innovations. He has executive management experience leading diagnostics and biotech startups as well as developing and conducting consulting products. Following completing his Ph.D. in Biochemistry & Biophysics at the UNC Chapel Hill, Dr. Stange began his career in 2004 at McKinsey and subsequently worked with Droege & Comp. In 2008 he founded an independent Life Sciences consultancy in Germany where, to date, he leads and directs a team of international experts, which identifies and funds SMEs with a high potential for national and international leverage. In addition to his experience in independent corporate finance and management consulting, Mirko provides interim management services to selected clients. He is also named inventor on several granted and pending patents.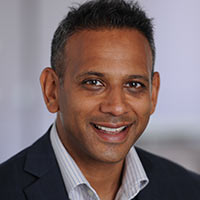 • Sunil Shah, CEO, o2h Ventures
Sunil has been active in the early stage biotech community in the UK since the mid 1990's, his respective thesis at Cambridge addressed issues in virtualised networks in science. In 2003, following a brief period at PA Consulting Group Oxygen Healthcare was formed providing discovery services to biotech and pharma. The company grew into a team of 350 employees and was acquired by Piramal Enterprises (NSE:PEL) in 2011-2013. o2h Ventures was co-founded by Sunil in 2013. In the last 4 years, it has co-founded four companies with UK based academics and entrepreneurs, provided consultancy services to five companies, held Chairman or Director level positions in nine companies, built up a portfolio of twenty early stage investments, and executed early stage drug discovery research projects for fifteen different companies.
Past Family Offices & Angels Panel Videos