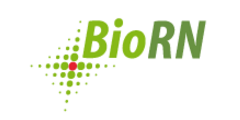 BioRN is the science and industry cluster of the Rhine-Main-Neckar region around Heidelberg, one of Germany's strongest biotech hubs. It is a non-profit network fostering health innovations and serving its members by creating a rich translational ecosystem as well as promoting, representing and connecting the regional innovation stakeholders.
Our vision is to develop the region into a world-leading life science cluster attracting international investments and top global talent.
BioRN has more than 100 institutional members, including the top academic and research institutions, 7 global pharmaceutical companies, a large range of small and medium-sized enterprises bolstering the life science ecosystem as well as local government organizations and interest groups.
BioRN Cluster management establishes initiatives to nurture and extend networks between its members – the key regional innovation stakeholders. It stands for the promotion and visibility of the Life Science region and fosters connections to other regions of innovation worldwide. It also provides translation support, especially by leveraging the unique combination of global pharma and leading academic institutions in the region.