EUROPE TECH HUB
New Models for Turning Life Science Innovations into Startup Success
Institutional life science investors such as VCs or family offices are looking for assets that are de-risked and have data packages that indicate potential efficacy and safety – however, reaching that point takes substantial funding that's not easy to find. Life science entrepreneurs need novel funding and development solutions that help them overcome this steep funding challenge at the very earliest stage of company formation, typically in years 0-3 of a company's life. In this RESI panel, the audience can learn about new initiatives that are creating opportunities for life science startups to thrive in Europe.
What kinds of financing and support are available for entrepreneurs when taking the best innovation ideas off the laboratory bench?
How can entrepreneurs de-risk those ideas scientifically in order to attract financing?
Are any institutional investors starting to look earlier?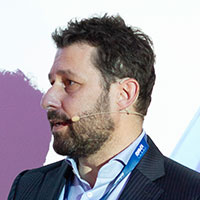 • Christian Soschner, CEO, CS Life Science Invest
Christian Soschner – passion for health and innovation. Christian supports life science companies with his network to develop, finance and commercialize innovation on a global scale. As an entrepreneur Christian has 25 years of experience in developing and improving business models. Trained in economics and psychology, he worked in management positions at listed companies in various industries. Since 2006 he focuses his attention on life sciences. As a business angel, executive board member, advisory board member or coach to develop life science companies from spin out to IPO or trade sale to the pharmaceutical industry. He enjoys building business models around great teams developing cutting edge technologies that bring the global healthcare system to a higher standard.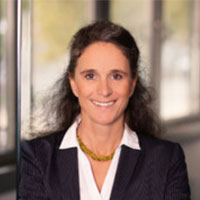 • Irene Fialka, CEO, INiTS Universitäres Gründerservice Wien GmbH, HealthHub Vienna
Dr. Irene Fialka is CEO of INiTS, Vienna's University Business Incubator (UBI) serving all academic institutions in Vienna. She has a background in genetics and has worked with R&D-based deeptech startups since 2004. INiTS has been ranked amongst the TOP20 UBIs worldwide since 2013 by UBI Global (ubi-global.com). INiTS' startups outperform creating jobs, raising funds and finding strategic partners. Some examples are Apeptico, Lexogen, Marinomed (INiTS' 1st IPO), MedicusAI, mySugr, S-TARget etc. She is co-founder of investorinnen.com (female investing) and Women in Health IT and since 2018 managing partner of healthhubvienna.com, an international acceleration program to drive innovation in healthcare.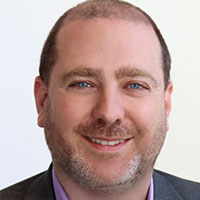 • Jeroen Blokhuis, Chief of BD, Pivot Park
Jeroen Blokhuis, PhD is the Chief Business Officer of the Pivot Park in the Netherlands. Pivot Park is a premier Dutch Science Park that houses 60+ biotech startups and scale-ups. He is currently designing an incubator program for drug discovery, development, and manufacturing startups. Prior to this, until mid 2019, Jeroen led Business Development and Partnerships at the Parker Institute for Cancer Immunotherapy. He established collaborations between the PICI and other nonprofit organizations, biotech and pharma companies to enable a smarter and more coordinated cancer immunotherapy research effort. PICI is an unprecedented collaboration between the US leading immunologists and cancer centers. Jeroen has a PhD in comparative immunogenetics and completed postdoctoral training in immunology at Stanford University. He was part of the founding team of Biotech Connection Bay Area and as co-chair led the biotech and pharma investment screening committee at Life Science Angels before joining PICI in 2016.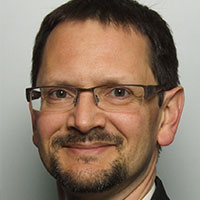 • Olivier Nosjean, Research Scientific Director, Servier
Research Scientific Director at Servier, Olivier Nosjean has been contributing to drug discovery activities for 20 years. He has a strong experience in the management of research projects and inter-cultural collaborations. He is leading the R&D Technology Program and the PhD and Post-doc Program at Servier. He is an active contributor to initiatives related to transformation, open innovation, entrepreneurship and strategic partnerships.
Past Global Tech Hubs Panel Videos