EARLY STAGE THERAPEUTICS INVESTORS
Bringing the Newest Therapies to the Clinic
This panel aims to bring a diverse group of experts & senior decision making staff from VCs, corporate pharma, and other investor types together to discuss topics such as:
How they make decisions
What can startups do to be more attractive?
Areas of high need
Overcrowded areas
Common mistakes/red flags
The moderator will guide the discussion through topics including how the investors source & vet novel therapeutic assets, what kinds of technology are of interest to them right now, and how they as investors work with a startup to move a new drug toward commercialization.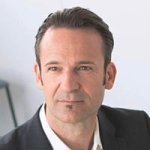 • Martin Pfister, Sr. Investment Manager: Life Sciences, High-Tech Gründerfonds
Dr. Martin Pfister joined the High-Tech Gründerfonds (HTGF) Medtech/LifeSciences team in Bonn in 2010. HTGF is the largest Seedfonds in Europe with about 900 Mio EUR under management and an active portfolio of about 260 technology-based portfolio companies, about 95 of which are in life sciences. studied a combination of Medicine and Pharmacy in Germany and New York University, Medical School with a PhD in Immunology Started his career in the hospital/laboratory moved to the start-up life sciences world 18 years ago. co-founded two companies in the molecular Dx field (VC backed, Exit) and healthcare services (privately owned, Exit 2018) @ HTGF manages a portfolio of 13 life science companies including Biotech, Medtech and digital health holds board member seat in 4 companies including clinical stage Biotech.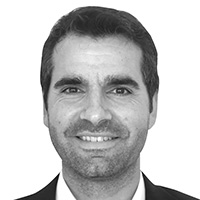 • Julien Tizot, Senior Partner, Chief Investment Officer, Forepont Capital Partners
Julien brings 15 years of experience in the asset management industry where he has held a variety of senior investor roles for large institutions as well as boutique specialists in the US, France and Switzerland. After starting his career as an FX trader in San Francisco, Julien became the Head of Alternative Investment & Tactical Asset Allocation for AG2R La Mondiale, one of the largest life insurance companies ($150 bn of assets) in France. He managed the alternative investment portfolio ($1bn) and ran the flagship liquid portfolio ($1.1bn) for over 6 years. He won several awards during that span as top institutional investor and wrote the Guide to Alternative Investments. He holds a CIIA certification (French Valedictorian) and an Engineering Degree from Aix-Marseille School of Economics in Statistics & Econometrics. Julien also holds a MSc in Financial Analysis & Investment Management and a Bachelor in Economics from St Mary's College of California while on a Tennis Scholarship. He is an Adjunct Professor at Aix-Marseille School of Economics.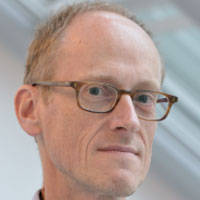 • Thierry Laugel, Co-Founder & Managing Partner, Kurma Partners
Thierry co-founded Kurma Partners in 2009 after leaving AGF Private Equity. He has more than 25 years of experience in Life Sciences, both in Venture and in Industry, and is a PharmD, PhD and MBA. Thierry started his career in 1992 as R&D Project Manager for Laboratoires Fournier in Tokyo for four years.After his graduation at INSEAD in 1996, he joined Flamel Technologies, just after its successful listing on Nasdaq, and managed the development-stage portfolio of the company. In 1998, he moved to investments, first at Caisse des Dépots (CDC), then at AGF Private Equity (Allianz Group), where he supervised the healthcare investment team. Thierry has led investments in more than 25 companies like Actelion, Arpida, Targacept, Adocia, or Erytech. He is currently a Board Member of Alizee Pharma 3, Ermium, Horama, Minoryx, Blink Biomedical, Talix, Meiogenix and Pathoquest.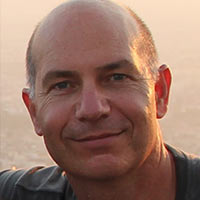 • Yaniv Sneor, Founding Member, Mid Atlantic Bio Angels
Yaniv Sneor is a (reformed) physicist, who made the transition into the business world after being bitten by the entrepreneurial bug. Yaniv has been involved in founding, growing, managing and re-engineering companies for the past 25+ years, in multiple industries. He ran companies of different sizes and at different life-stages, led re-structuring activities, purchased and sold multiple companies, and negotiated and integrated joint ventures and strategic relationships.Yaniv is one of the founders of MABA – Mid Atlantic Bio Angels (bioangels.net) a life science angel investor group. He is president of Blue Cactus Consulting (bluecactusconsulting.com), and CEO of Native State Therapeutics, a recently-formed biotechnology company, in the neurodegenerative space.
Past Early Stage Therapeutics Investors Panel Videos