DIGITAL HEALTH
Leveraging Software to Lower Costs and Improve the Quality of Care
This panel focuses on investing in innovative digital health products that bring new efficiencies to the healthcare system, change how care is delivered or managed, and how patients are involved in their own care. Panelists will explore topics related to investing in digital health, including:
In what kinds of digital health technologies are they interested in investing?
What metrics and evidence do you look for in a digital health startup?
How can an early stage digital health company demonstrate the value of their products?
What are the main challenges for startups raising capital in this space?
The moderator and panelists will discuss this rapidly evolving field of healthcare investment, and will introduce the audience to the key fundraising opportunities and challenges facing digital health entrepreneurs today.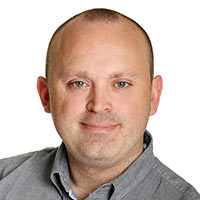 • Stephen Kearney, Innovation – Life & Health, Hannover Re
Stephen Kearney is a medical doctor, working with Hannover Re, one of the world's largest reinsurers. Stephen's medical speciality is surgery, with experience in academic pathology via lecturing and research, having specialised in cancer genomics and medical informatics. Approximately half of Hannover Re's business is in the life and health (re)insurance space. Within these verticals, Stephen's responsibilities include identifying and developing both internal and external innovation opportunities, including in the area of genomics. Besides medicine, Stephen also has academic qualifications and experience in computer science, data analytics and pharmaceutical business, and an undergraduate degree in biochemistry and physics from University College Dublin (UCD).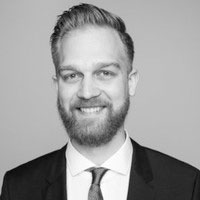 • Christoph Massner, Analyst, Earlybird
Dr. Christoph Massner is a member of the investment team at the Earlybird Venture Capital Health Fund which he joined in 2018. He works on deal sourcing, due diligence and deal closing in the sectors of digital health, medical devices, diagnostics, R&D platform technologies, and biopharma. Currently, he serves as a board observer of the Munich-based digital health company wellabe. Before joining Earlybird, Christoph conducted research in different laboratories in Germany and Australia for+7 years.Christoph holds a PhD in Synthetic Biology from the Technical University of Munich.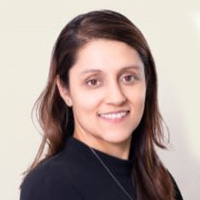 • Neha Tanna, Principal, Joyance Partners
Neha is a medical doctor in London. Neha spent years as a General Practitioner before transitioning to the Life Sciences industry, where she held various roles in pharmaceutical companies. She holds an MBA from London Business School, where she fell in love working with entrepreneurs and startups. She has since worked with a startup med-tech company, as well as several accelerators and VCs in the healthcare space, most recently with a global venture builder with a focus on early-stage tech companies. Neha is an angel investor, loves tennis and dance, and is a strong advocate for personal fitness and nutrition. She also has a soft spot for wildlife and conservation.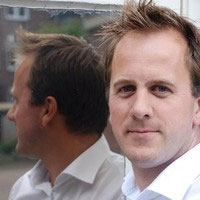 • Wieger Vos, Corporate Strategy, Healthcare, KPN Ventures
In his role as manager strategy and particpations Wieger is responsible for the strategy execution of KPN in the healthcare market. He holds a supervisory role in two subsidiaries of KPN in the sector and is member of the KPN Health management team. Wieger advises KPN Ventures Investment Committee (CFO and EVP Strategy KPN Holding) on investments in digital health, which resulted in fund-in-fund investment (together with Dutch Ministry of Health) and investments in several digital health componies. Together with KPN Ventures we scout and start strategic cooperations with start-ups.
Past Digital Health Panel Videos