DIAGNOSTICS INVESTORS
New Generation of Technologies Changing Treatment Paradigms
In the medical technology sector, major corporations are increasingly looking to external startups and inventors for innovative new technologies. In addition to traditional M&A, these major strategic players in the medtech world are exploring innovative strategies to partner with early stage startups, and our speakers will explore topics such as:
How do major corporations find new device technologies that are a fit for their pipelines?
What can an early stage startup do to find the right partner?
How do partnerships work, and what conditions might a major partner have?
What kind of technical and commercial validation will be required to secure a partnership?
The panelists will explore these topics with reference to the technology areas that they are looking at for their future pipelines.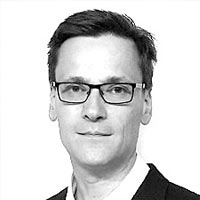 • Walter Stockinger, Managing Partner, Hadean Ventures
Walter is a seasoned healthcare investor with previous experience in strategy consulting and basic research. After joining the Boston Consulting Group as a member of the Healthcare Practice Team Walter advised pharmaceutical companies and PE firms in the context of commercial projects as well as during buy and sell side M&A transactions. In 2009 walter joined the London office of one of the largest specialist healthcare VC firms. Being responsible for deal sourcing, due diligence and exit management Walter gained significant experience by successfully investing into and exiting portfolio companies.Walter received a master's degree and a PhD in biochemistry from the University of Vienna. After his graduation, he worked for over five years as a research fellow at Harvard University. He has published 15 peer reviewed papers in top scientific journals including Cell and EMBO.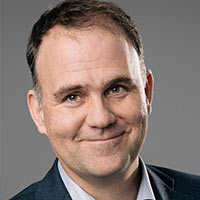 • Jonas Jendi, Investment Manager, Industrifonden
Jonas Jendi is an investment manager at Nordic VC Industrifonden (Stockholm), focused on the life science sector. Industrifonden is one of the largest VC funds in the Nordics, focusing on both tech and life science. The €500m evergreen fund invests in early-stage ventures. The Industrifonden life science team currently has a portfolio of 14 companies, from medtech to biotech, both private and publicly traded. Jonas joined Industrifonden in May 2017, bringing onboard recent experience as an independent board member, angel investor and equity analyst. Between 2001 and 2010, Jonas was CEO at Cogmed, a start-up in the field of evidence-based cognitive training (clinically validated software), based in Stockholm and later in the US. Jonas took the company from the research phase at Karolinska Institute in 2001 to acquisition by Pearson in 2010, then managing the Cogmed integration into Pearson. His background also includes strategy work with The Boston Consulting Group.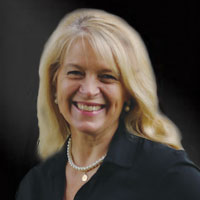 • Michele Colucci, Managing Partner, DigitalDx Ventures
Michele Colucci is a lawyer, serial entrepreneur and Managing Partner of DigitalDx Ventures. Michele is also the West Coast Ambassador to the Nobel Laureate Foundation. She is also on the Board of Nephrosant and Quantellia. Prior to DigitalDx, Michele was Founder and CEO of MyLawsuit.com. She also worked as an Attorney for various media companies and at Hughes Hubbard & Reed. Michele has been a regular Guest Lecture and Mentor at Stanford University's School of Engineering in Entrepreneurship and Global Marketing and has lectured at other venues. She has served on many charitable boards and has also founded her own non-profit. Michele has a Bachelor's degree from Georgetown University, a law degree from Georgetown Law, and a Masters in Fine Arts from the American Film Institute.

• Varun Gupta, Associate, Wellington Partners Venture Capital
Varun joined Wellington Partners in 2018 as an Associate, and he has been involved in several investments, including Sphingotec, Adrenomed, STipe Tx, ImCheck.
Varun gained his MSc degree in Medical Biotechnology from the Post-Graduate Institute of Medical Education & Research, Chandigarh, India, and was awarded a PhD with Summa cum Laude in Neuroscience from the Freie University of Berlin for his work on polyamine-mediated suppression of age-associated memory impairment, culminating in articles published in Nature Neuroscience, PLOS Biology and Autophagy.
Subsequently, Varun obtained an MBA degree from IESE Business School in Barcelona. While pursuing his MBA, Varun supported the investment teams of Forbion Capital Partners, Amsterdam, as well as Ysios Capital, Barcelona.
Past Diagnostics Investors Panel Videos