CHINA CROSS BORDER PARTNERSHIPS
China Firms Looking to Build Global Partnerships
This panel will feature 4 speakers and a moderator all from China Cross-Border Investment groups discussing topics such as:
Navigating the bilateral ecosystem, given the current trade tensions between USA and China
Key difference between the China and US Markets
What are they looking for as cross-border investors?
How can companies make themselves appealing to initiate a China cross-border partnership?
What does the investment process look like in China?
Panelists will discuss how they evaluate opportunities in the context of being cross-border investors and will touch upon how the current market in China may be different from other global markets. Panelists will also discuss the best ways that companies can approach investors like them and how companies can better prepare themselves if they're interested in working in China.
• Don Lin, Co-Founder, Managing Director, Guoqian Venture Capital Investment
Don Lin, Ph.D., the CEO of US Innovation Center and a Founding Partner of Guoqian VC. Dr. Lin has more than 30 years of experience in biotech industry and in innovation. Before co-founding US Innovation Center, he co-founded Guoqian VC; serviced as Vice President of Mindray Bio-Medical Electronics, Co., Ltd., the largest medical company in China; and Chief Technical Officer of Cardiac Science, Inc , which he helped to build from his garage to NASDAQ national market. He helped many startups to become public companies and/or be acquired. He led the development of many award winning products. Dr. Lin received his Ph.D. and Master degree from the University of Michigan and Bachelor degree from Beijing Normal University.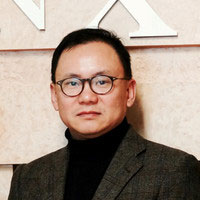 • Donald Xu, Managing Director, Lynx Financial
Don Xu is the Founder and Managing Partner of Lynx Financial, a Healthcare-exclusive Investment Management and Financial Advisory firm. With a strong focus in Life Sciences, Medical Technologies, Lynx Financial has played a leading role bridging western companies with China's financial and strategic investment community. In the past decade, Don has overseen transactions and investments close to $1billion, ranging from VC, PE stage entities to publicly traded companies. Trained as a physician, Don spent his earlier career in the U.S. Pharmaceutical and Biotech industries and held executive positions within R&D, Business Development and Financing.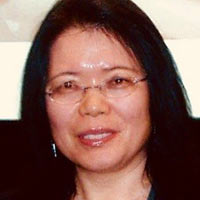 • Laura Hong, President, Klus Pharma
Laura Hong, M.D., Ph.D.: Dr. Hong is currently the President of KLUS Pharma, a subsidiary of Kelun Pharmaceutical Group,based in great Princeton area, NJ. She has broad experience in drug R & D for both small molecules and biologics. As a major contributor, she helped a start up company to push an anti-cancer compound to IND and Ph I development. During her 14 years tenure as a principal investigator at Merck with increased responsibility, Dr. Hong led various initiatives for biologic drug development and had served at the early and late drug development team (EDT & LDT) for more than 8 therapeutic protein and antibodies development from PCC to Ph II; more than 10 Merck vaccine projects from Ph I to the market launch, including DENG, CMV, Zepatier, Vaqta, Gardasil 4/9. Before beginning her industry career, Dr. Hong completed her fellowship training at the Cleveland Clinic Foundation at the Department of Cancer Biology joint with OB/GYN where she investigated in tumor angiogenesis and metastasis of ovarian and breast cancer. She has previously served as the President of SAPA-Greater Philadelphia. Dr. Hong received her M.D. from China Medical University and Ph.D. from the Faculty of Pharmacy, Descartes University in collaboration with the French National Institute of Health (INSERM) in Paris, France.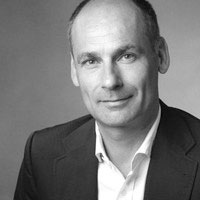 • Mirko Scherer, CEO, CoFeS China
Dr. Scherer is CEO of CoFeS China and Cofes France. CoFeS' mission is to facilitate licensing, investments, and partnerships between innovative Western life science companies and Chinese investors and companies. Mirko is co-located in Hong Kong and Paris. Previously he worked for several years with the life science investment firms MPM Capital and TVM Capital in various consulting and advisory functions. Prior to working in the VC and advisory business, Mirko co-founded GPC Biotech (Munich and Princeton, NJ) and served as its Chief Financial Officer for a decade. GPC Biotech engaged in numerous pharmaceutical alliances with companies such as Sanofi Aventis, Boehringer Ingelheim, Altana (now part of Takeda), Yakult and Pharmion (now part of Celgene). At GPC, Mirko was responsible for all financial, legal, corporate communication and governance topics. He was instrumental in numerous capital raisings (venture capital stage, IPO and follow on offerings in Germany as well as on NASDAQ), licensing transactions, mergers & acquisitions and other strategic transactions. Over the last 20 years Mirko has established an extensive network in the European, Chinese, and North American pharma, biotechnology and venture capital industries. Prior to his time at GPC Biotech Mirko worked as a consultant at the Boston Consulting Group. He has served on the Board of the Frankfurt Stock Exchange, Stichting Preferente Aandelen QIAGEN, as well as Quantapore Inc., and is currently a board member of Aptorum Inc. Mirko holds an MBA from Harvard Business School, Boston. He also earned a Doctorate in Finance from the European Business School in Oestrich-Winkel/Germany and a degree in business administration from the University of Mannheim/Germany.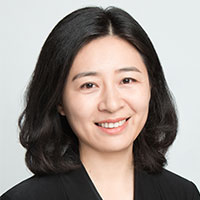 • Yuwen Liu, Founding Partner, Bohe Angel Fund
Founding Partner of BOHE Angel Fund, a 200M RMB fund jointly invested by Wuxi Apptec, Hengrui, Simcere, TigerMed and BGI, etc. This is the first angel fund focusing on healthcare technology-driven start-ups in China. Before BOHE, she was Chairwoman & CEO then executive director of BioBAY for 9 years. She joined the company as EVP in 2005, was instrumental in building BioBAY to be one of the fastest growing biotech clusters serving ~400 biotech startup companies. She started her career as QA Engineer for Capsugel in 1997, then moved up to QC manager, QA/QC manager and BD manager. In 2003, she joined Perrigo as first Chief Representative to set up its China operation She graduated from China Pharmaceutical University with master degree in Pharmaceutics and Master of Management at Fudan University and Norwegian Management School BI. She is a licensed pharmacist.
Past China Cross Border Partnerships Panel Videos