BIG PHARMA
Pipeline Strategy for Preclinical and Early Clinical Assets

In recent years, big pharma companies have begun looking outwards for innovative new therapeutics to add to their pipelines. This panel brings togerther speakers from various big pharma companies discussing topics such as:
How big pharma sources assets
The evaluation and investment process
Key factors of interest
How early-stage big pharma is willing to look
These panelists will shed light on the process that big pharma goes through when sourcing early-stage assets and advise startups on how they can best make a case for themselves. Panelists will also explore various trends within the therapeutics marketplace, what assets are of interest to their company, and what they think will be big in the future.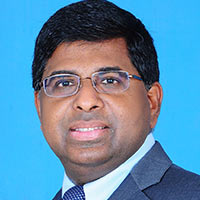 • Murali Gopalakrishnan, Sr. Director, Head Search & Evaluation Neuroscience, AbbVie
Murali joined Abbott/AbbVie in 1993 and subsequently held various positions of increasing responsibility leading research teams across therapeutic areas in neuroscience, pain, urology and nephrology, and advancing multiple clinical candidates. He has extensively published in scientific journals and was inducted to the AbbVie's Volwiler Research Society. From 2009-2013, Murali took on the role as Head of the then newly formed Global External Research group. He was also responsible for the leadership of AbbVie China R&D Center in Shanghai, since its inception in 2009 and subsequently led the Renal Discovery Therapeutic Area across sites, and via a network of academic partnerships. Since 2015, he has taken on a leadership position within AbbVie's Search & Evaluation team, with global responsibilities for accessing and advancing opportunities in in the Neuroscience Therapeutic area.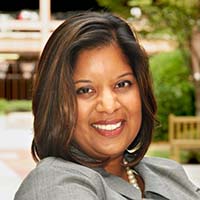 • Arpita Maiti, Executive Director & Global Head, Inflammation & Immunology, ES&I, Pfizer
As Senior Director, External Science & Innovation (ES&I), Arpita is a member of the external opportunities (discovery to Proof of Concept) search and evaluation team for Inflammation & Immunology and leads strategy and partnering efforts in the microbiome for Pfizer. ES&I is an externally-focused scientific team of PhDs/MDs that identifies late-breaking science forming the basis of innovative therapies, and drives related collaborations that deliver value to Pfizer, its partners, and patients. Prior to Pfizer, she was Associate Director of R&D Alliance Design & Management at Vertex Pharmaceuticals and headed the Cell Biology & Drug Screening group at Angiotech Pharmaceuticals. Arpita has a PhD and MSc in Immunology from UBC and a BSc from Trinity College, UofT. She co-organized the 12th World Congress on Inflammation held in 2015, and has served on the board of the Inflammation Research Association.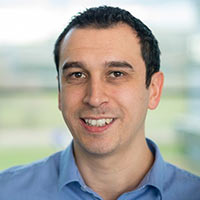 • Chris Church, Manager, Search & Evaluation, CVRM, AstraZeneca
Chris joined AstraZeneca in 2014 as a scientist, team and project leader for cardiovascular, renal and metabolic disease (CVRM) with a focus on obesity and type 2 diabetes. Chris transitioned to the AstraZeneca/MedImmune partnering and strategy team helping to coordinate in and out-licensing opportunities for CVRM together with supporting the local and international biopharma ecosystem. Since October 2019, Chris is based in the CVRM Search and Evaluation team as part of Business Development and Licensing. Prior to joining AstraZeneca, Chris obtained a First-Class degree in Molecular and Cellular Biology from the University of Bath, UK and completed a PhD at the University of Oxford and MRC Mammalian Genetics Unit, Harwell, UK. This was followed by a postdoctoral position at Yale University, USA and MBA with the Open University.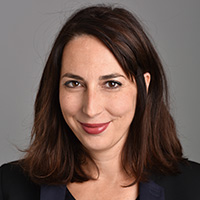 • Elena Ritsou, Global Head Oncology Business Development, Ipsen S.A.
Elena has been with Ipsen since 2014 in business development roles of increasing responsibility and is currently VP, Global Head Oncology Business development. She has led several transformational transactions for the company. Prior to joining Ipsen, Elena was at Sanofi Genzyme and previously Genzyme focusing on early stage and regional transactions in the field of rare diseases. Earlier in her career Elena led business development and fundraising activities for a startup biotechnology company. Elena holds a PhD in Immunology from the German Cancer Research Centre (Heidelberg, Germany), a Masters in Finance from HEC Business School (Paris, France) and a BSc in Biological Sciences from the University of Edinburgh (Edinburgh, UK)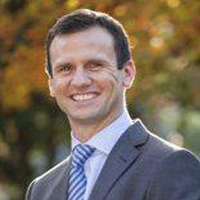 • Mark Day, VP Research & Emerging Sciences, Otsuka Pharmaceuticals
Mark Day Ph.D. is the Vice President and head of the Otsuka U.S. McQuade Centre for R&D & Early Stage Life Science Investment (MSRD) and has more than 20 years of experience working in the industry. 
Dr. Day is widely recognized for his expertise and success in the recognition, evaluation and development of pipeline acquisition and collaboration targets across several therapeutic areas, including complement, oncology and neurological diseases and disorders. He has authored more than 60 peer-reviewed manuscripts on translational medicine, impulsivity, stroke, cognitive dysfunction in neurological and psychiatric illness such as Alzheimer's diseases and ADHD, including first authorships in Nature, Science, Nature Neuroscience, Neuroimaging, Proceedings of the Royal Society. Most recently, Dr. Day was the former director, chief executive officer, president and chief scientific officer at Bioasis Technologies Inc., a pre-clinical, research-stage biopharmaceutical company developing its proprietary platform technology for the delivery of therapeutics across the blood-brain barrier and the treatment of central nervous system disorders, including brain cancers and neurodegenerative diseases.
Dr. Day currently serves as an adjunct associate professor of translational neuroscience at Yale University and independent non-executive director at NanoViricides (NYSE:NNVC). He has also previously served on the board of directors and scientific advisory boards of other public and private companies.
He has developed business plans for Alexion Pharmaceuticals, AbbVie, Wyeth, Glaxo Smith Kline (GSK) and Bristol-Myers Squibb (BMS) in multiple functional areas ranging from the development of external research discovery engines and global scouting strategies to the creation of internal venture/investment funds. He has established and managed more than 20 collaborations, mergers and acquisitions and licensing deals in R&D and business development.
Dr. Day previously served as the head of translational medicine neuroscience at Wyeth and was the co-chair of the early development team. At Abbott, he was responsible for translational imaging and biomarkers across the R&D portfolios. At BMS, Dr. Day was instrumental in the acquisition of iPierian and he has developed strategies that can shorten evaluation periods by several months, leading to early decisions regarding the advancement or early termination of the evaluative processes. Dr. Day was also previously the head, CNS virtual discovery, at Purdue Pharma. Prior to joining Purdue Pharma, he served as executive director, head of external research and scouting, at Alexion Pharmaceuticals, Inc.
Dr. Day earned his bachelor of science degree in biological psychology and his doctor of philosophy degree in neuroscience from Cardiff University. He completed his post doctorate studies in systems level neuroscience at The University of Edinburgh under Professor Richard G. Morris, FRS., FRSE.
Past Big Pharma Panel Videos