AI IN HEALTHCARE
Cutting Edge Computing Creates New Opportunities for Healthcare Investors
This panel focuses on the many applications of AI in healthcare, from pathology applications to diagnostics to personalized medicine. Topics may include:
What are investors looking for when evaluating AI companies in the healthcare space
Where is AI in healthcare now and where is it going
What are the challenges facing AI, including regulatory challenges
What is the potential of AI in the future of healthcare
Panelists can discuss what is AI in healthcare and how is it different from machine learning, what applications are the most exciting and how to catch an investor's interest in this space. In addition, panelists can discuss the risks associated with such new technology where the regulatory pathway is not yet clearly defined.

• Ronald Dorenbos, Former Head of Innovation Management & Scouting, Takeda
As former Head of Innovation Management and Scouting and as a member of Takeda's Digital Strategy team Ronald helped Takeda with its technology and innovation strategy. Earlier, at the Life Science division of PA Consulting, Ronald led projects for some of the world's top 10 pharmaceutical companies around strategy, commercialization and digital health. After obtaining MAs in Biotechnology and Molecular Biology and a PhD in Pharmaceutical Biology in the Netherlands, Ronald led research projects on Parkinson's, Schizophrenia and the genetics of aggressive behavior, before making the transition to industry. He is frequently invited to deliver presentations and keynotes related to AI in Pharma and Healthcare and has presented at national and international events. Ronald founded the LinkedIn groups 'AI – Artificial Intelligence', 'Small Molecules', 'Boston Biotech' and 'Golden Triangle Biotech' that serve over 10,000 members.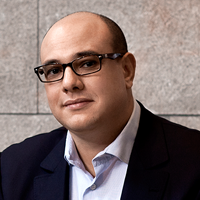 • Amine Benmoussa, Founding Partner, Apogee Ventures
Amine Benmoussa is Principal in the BDC Healthcare Fund. He joined BDC Capital in 2011 and has over ten years of venture and banking experience. Prior to joining the BDC Capital's Healthcare Venture Fund team, Amine was part of the Life Sciences investment team at FSTQ. Amine currently serves on the board of directors of Circle Cardiovascular Imaging, Clearwater Clinical and Milestone Pharmaceuticals. He previously served on the board of Alethia Biotherapeutics, Clementia Pharmaceuticals and Interface Biologics. He is also a selection committee member of the Philadelphia and Boston Canadian Technology Accelerators. Amine holds a Bachelor of Computer Science from Concordia University and an MBA from HEC Montreal. He has also completed executive training in Private Equity and Venture Capital at the Harvard Business School, and in Corporate Governance at the Rotman School of Management.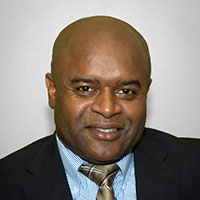 • Allan Daisley, Managing Director, Startupbootcamp Digital Health Miami
Allan Daisley is the Managing Director of Startupbootcamp Digital Health SCALE in Miami. In this role he recruits, invests in, and develops healthcare startups through the commercialization process, helping them to successfully engage with corporations. Allan formerly co-founded and ran the ZeroTo510 Medical Device Accelerator, a nationally ranked program for the commercialization of medical technologies. Mr. Daisley was co-founder of 2 software startups and leveraged this experience as an economic development consultant executing entrepreneurship-focused projects in developing regions globally. Prior to that he spent time in senior strategy and marketing roles at IBM, where he formulated retail solutions and managed server products globally; and at as a technology consultant at global firm Accenture. Allan holds an MBA from Duke University's Fuqua School of Business and a Bachelor of Science in Computer Engineering from the Georgia Institute of Technology.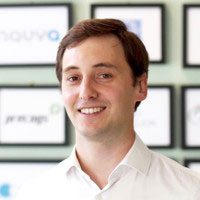 • Baudouin Hue, Partner, CapDecisif Management
Baudouin started his career in Canada as Lean Manufacturing Engineer. In 2009 he joined Bureau Veritas where he was responsible for the development and launch of new certification services worldwide, leading several insider start-up and scale-up assignments with focus at business development. Joining CapDecisif Management in 2014, Baudouin is mainly involved with Healthcare and Digital Health ventures. He also actively contributes to fundraising and overall development of the firm. Baudouin is a board member or observer of different portfolio companies: Acticor Biotech, Pherecydes Pharma, Tricares and Watchfrog. Baudouin holds a MSc in Engineering from the University of Technology of Compiègne and graduated from ESSEC Business School. He also studied in Spain (Universidad de Valladolid), and Canada (University of Waterloo).
Past AI in Healthcare Panel Videos